BILL McCLURE was found in contempt of court and ordered incarcerated in his complex divorce and child custody case involving the mother of his children. The docket lists item 134 of 252:

4/8/2010 ORDER OF CONTEMPT
AND
ORDER ON INCARCERATION WITH PURGE
The case is still active, with a July 3, 2018 filing by McCLURE seeking credit for child support payments -- filed only three (3) days after I ran the court docket on this blog on June 30, 2018.
Two willful, partisan, ethically-challenged St. Johns County Republican government officeholders are still preventing you from reading ANY of the Judge's orders or other files on the complex divorce and child custody case of BILL McCLURE (BM), nonresident Political Tourist who thinks he's running for Mayor of St. Augustine.
They also claim they can't find the 2014 search warrant for the raid McCLURE's business, alleging Medicaid fraud by McCLURE's MEDI+M.D. alleged Medicaid mills. They are violating Article I, Section 24 of our Florida Constitution an F.S. 119, constituting possible infractions or crimes. F.S. 119.10.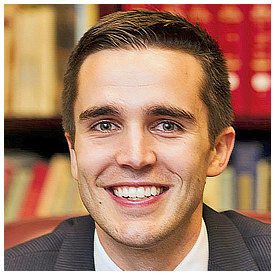 Ask St. Johns Clerk of Courts HUNTER CONRAD's in-house counsel and chief administrator, BRADLEY J. BRADLEY.
Why do Crooked CONRAD and BRADLEY want to charge hundreds of dollars to read our court records -- even the Judges' orders in the case?
St. Johns County Clerk of Courts and Comptroller HUNTER CONRAD and his satellite, snippy In-Hosue Counsel BRADLEY J. BRADLEY are refusing to provide BILL McCLURE documents based on spurious pretexts.
The epic divorce and child custody case is one in which McCLURE resisted paying adequate child support for years, forcing his ex-wife to seek government benefits.
There were 20 court hearings and 252 court filings, 2013-2018, including a July 3, 2018 Motion for Credit Regarding Child Support Payment.
Deadbeat Dad WILLIAM ANTHONY McCURE is being protected by CONRAD, whose father is a former law enforcement officer and the minister of the misogynistic megachurch known as "Turning Point at Cavalry," the church where JEREMY BANKS occupies a pew, where the annual "BEAST FEAST" involves men hunting game animals, the women cooking the game animals, and the men eating the "BEAST FEAST" food at all-male tables, while the women stay in the kitchen. "BEAST FEAST" involves an annual illegal raffle where valuable prizes include automobiles, sporting, hunting and campaign equipment, and semi-automatic weapons.
A charter member of the St. Johns County Republican Establishment, there's St. Johns County Clerk of Courts and Comptroller HUNTER CONRAD, second from left, between:
State Senator TRAVIS HUTSON (R-HUTSON COMPANIES); and

JOE SAVIAK (fired as Chief Deputy of Orange County for sending letters threatening "civil and criminal liability" to State Board of Bar Examiners and Judges after he flunked the Florida Bar Exam, with five degrees and an "18 page resume," "TAIL GUNNER JOE" SAVIAK never became a lawyer anywhere). JOE SAVIAK is

BILL McCLURE's controversial arachnid apparatchik and is a Flagler College "Assistant Professor of Public Administration," teaching night courses to aspiring Sheriff supervisors and other prospective government managers.
No word on what valuable prizes Sheriff DAVID SHOAR f/k/a "HOAR" might have promised Clerk of Courts HUNTER CONRAD, but, based on experience do you reckon it might include support for higher political office? What do y'all reckon?
Governor RICHARD LYNN SCOTT overruled Circuit Judges' pick when he named HUNTER CONRAD Acting Clerk of Courts upon the retirement of beloved Clerk of Courts Cheryl Strickland. Then CONRAD was "elected" Clerk of Courts in an illegally-closed "universal primary," closed because "GOP BOB" ROBERT THORNTON SMITH procured a bogus write-in candidate, closing the universal primary. CONRAD handily defeated the longtime career deputy for the Clerk of Courts and Comptroller job. Employees are leaving and being replaced by members of the church of CONRAD's father.
Standing in the Courthouse door at the behest of HOAR, has HUNTER CONRAD sold out to a corrupt political machine? Is CONRAD vulnerable to a Democratic candidate in 2020, one who would restore the dignity of the office long held by Cheryl Strickland?
Ask Clerk of Courts and Comptroller HUNTER CONRAD and his ethically-challenged John Ehrlichman/H.R. Haldeman from Palataka:

Is St Johns County, FL Clerk of Courts and Comptroller HUNTER S. CONRAD risking his career by brazenly violating Florida Open Records law and our Florida Constitution?
Why are two Florida lawyers -- HUNTER CONRAD and his Chief Administrative Officer and In-House Counsel BRADLEY J. BRADLEY -- continuing to conceal two sets of our Clerk of Courts office public records on St. Augustine Mayor candidate BILL McCLURE?
o CONRAD's Clerk's office claims it can't find the Statewide Prosecutor's 2014 criminal search warrant of Medi+M.D. No information is forthcoming on whether the documents were lost, stolen, removed or destroyed. It was provided to the St. Augustine Record in December 2014.
o CONRAD's Clerk's office demands extortionate fees for records on the complex divorce and child support cases of BILL McCLURE, 2013-2018.
Do these two unjust stewards suppose their ukases and cynical coverup will win them approval?
From whom?
From "Political Tourist" WILLIAM ANTHONY McCLURE?
From retaliatory St. Johns County Sheriff DAVID SHOAR?
What do y'all reckon?
tp://cleanupcityofstaugustine.blogspot.com/2018/08/bill-mcclure-deadbeat-dad-contempt-of.html

Chief Administrative Officer/In-House Counsel
St. Johns County Clerk of Court & Comptroller
4010 Lewis Speedway, St. Augustine, FL 32084
TEL: (904) 819-3602/FAX: (904) 819-3661