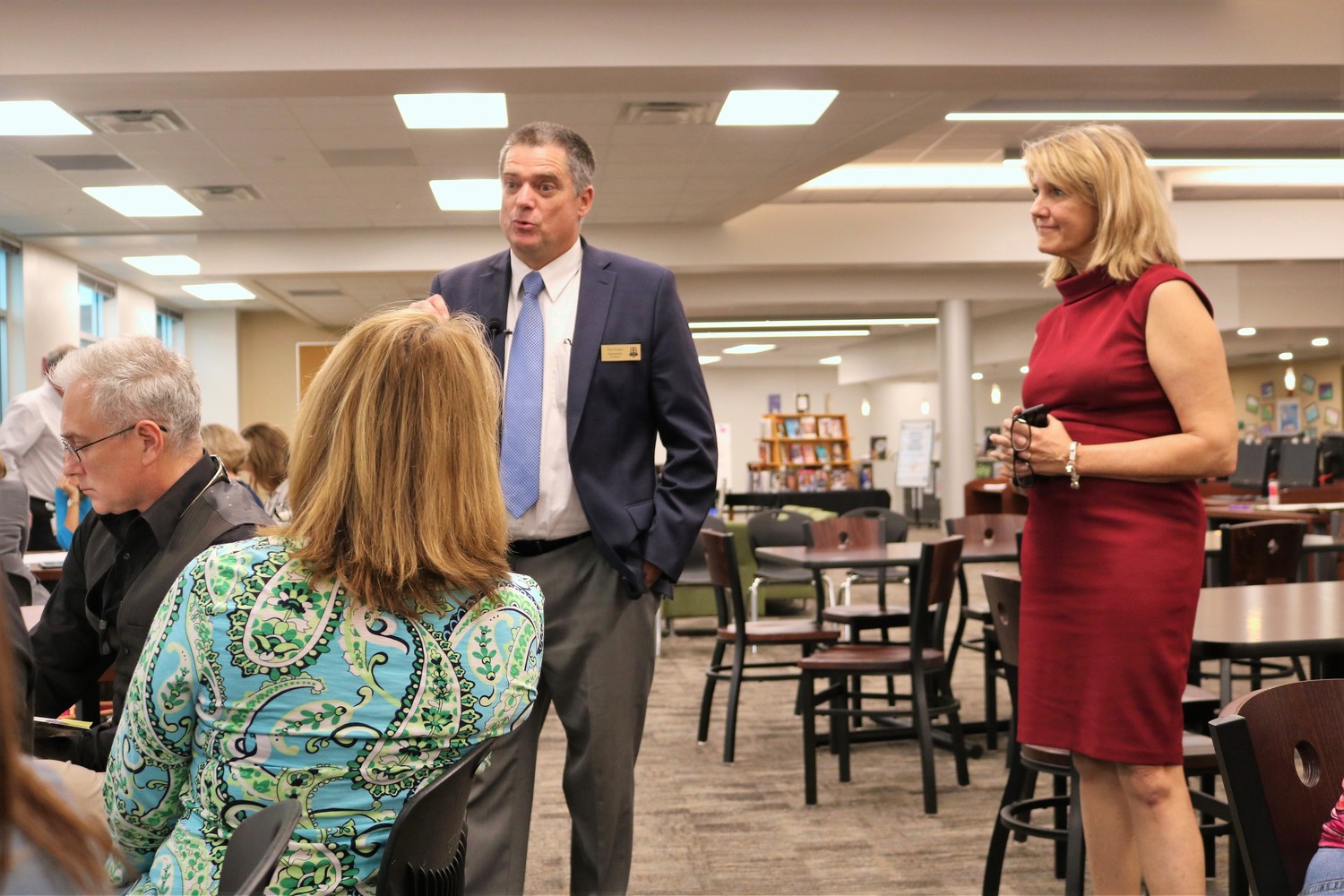 St. Johns County School Supt. JAMES CHAMBERLAIN FORSON, AKA "TIM FORSON,"
Delighted to read about the U.S. Department of Education Office for Civil Rights investigating St. Johns County School Board, after complaints from parents of girls attending public schools. The complaints allege sex discrimination in dress code enforcement.
The Rev. Dr. Martin Luther King, Jr. called St. Johns County one of the "most lawless" places in America. Still true? You tell me.
Without adequate oversight or media attention, St. Johns County School Board appears to be a dictatorial discriminatory school system with a $1.1 billion annual budget and delusions of adequacy. It's our money.
During 2021-2022, St. Johns County's incurious, insouciant School Board could not even bestir itself to ask questions or to direct replacement of toxic moldy wrestling mats (to which St. Augustine High School wrestlers were subjected.
The discriminatory dress code violations alleged in the Department of Education Office for Civil Rights complaint are allegedly the result of unjust stewards,under the suzerainty of superficial schoolmarms like our rigid, authoritarian, stiff-necked St. Johns County School Supt. JAMES CHAMERLAIN "TIM" FORSON.
Mr. FORSON and his alleged sexist and misogynist dress code enforcement deserve our attention.
Let's hope that our U.S. Department of Education Office for Civil Rights does a thorough investigation of our St. Johns County School Board.
Will civil, criminal and administrative investigations remedy this dysfunctional organization, wrought by a feckless foolish School Board that lacks empathy toward students?
From First Coast News:
St. Johns County Schools under investigation for dress code policy complaints
The U.S. Department of Education Office for Civil Rights is investigating complaints of alleged retaliation and discrimination based on sex with enforcing dress code
Students of five St. Johns County schools: Creekside, Nease, Bartram Trail, and St. Augustine High Schools, and Swiss Point Middle School are being asked by the U.S. Department of Education Office for Civil Rights to take part in its dress code survey.
It's a relief for families who say the dress code in schools is not equally enforced.
"This is the student's opportunity to really give their voice and color to the situation for them every day," Bartram Trail High School parent Taryn O'Keefe said.
Taryn O'Keefe is a parent of two Bartram Trail High School students who she says have been impacted by the enforcement of the school's dress code.
"My daughter and stepdaughter were affected by the situation a few years ago which was altering students' pictures in the yearbook it got international attention," O'Keefe said.
O'Keefe's stepdaughter Riley O'Keefe was one of more than 80 female student yearbook photos edited without their permission to cover up their chests at Bartram Trail High School in 2021.
The surveys are a result of a complaint that same year. The district has since made changes to its dress code policy since the initial complaint was filed in 2021 when hundreds of parents and students said the former policy sexualized female students and disproportionately targeted them. Records also show a disproportionate number of female students being disciplined for dress code violations districtwide. O'Keefe argues that is still happening and hopes the surveys influence students to contribute meaningful data about the enforcement of dress code in the five schools.
"That's very very important that we have that piece so we ensure that the district and administrators can't arbitrarily enforce unequal dress code infractions. We hope to see admins being held accountable by the district so not necessarily resignations, not necessarily terminations, but we hope to see there are policies and procedures in place to hold them accountable what currently exists is very subjective," O'Keefe said.
St. Johns County School District spokesperson Christina Upchurch says officials are cooperating and in a statement said:
"We are fully cooperating with the investigation. We have made changes to the dress code since the initial complaint was filed in 2021. These changes support a gender-neutral dress code and were made based on public and school board input, research of other districts and the topic of school board workshops. The changes were also included in trainings for staff responsible for enforcing the dress code."
No identifying information about the student will be collected during the survey. Students do not have to provide their name, parents' names, address, phone number, or other information they could be personally identified.
The school district says it does not know why the five schools were chosen for the study. First Coast News has requested data on the number of dress code violations for boys and girls from each school. First Coast News is also waiting for a response from the the Office of Civil Rights.