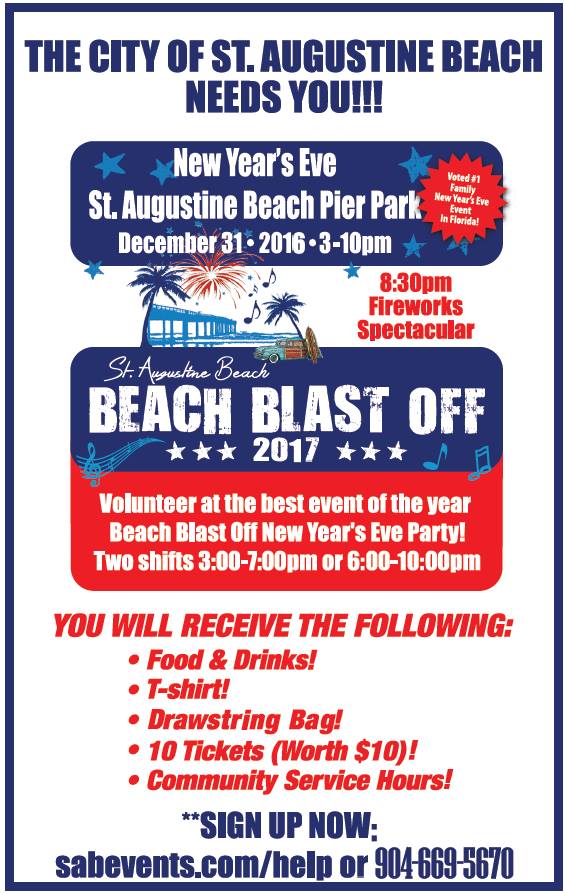 There's no alcohol at Times Square on New Years' Eve.
None.
None sold.
None consumed.
Police confiscate alcohol in Times Square on New Years' Eve
Alcohol on the streets of New York City is illegal.
But thankfully, here in "Hipster Party Central" a/k/a St. Augustine, Beach, Florida, under County Administrator Michael Wanchick, City Manager Max Royle and Mayor RICHARD BURTT O'BRIEN, there's CIty-sponsored beer and wine sales at St. Johns County's Pier Park from 4-11 PM.
That's 30,000 people drinking outdoors, at a supposedly "family-friendly" event sponsored by the Tourist Development Council, with our bed tax dollars.
There's only a $1/$2 million CGL (comprehensive general liability) project for the project, written by Scottsdale Insurance (Producer: Florida League of Cities).
Let's hope no drunks are served.
Let's hope safety is enforced by our conflicted St. Augustine Beach Police Department.
Will Mayor RICHARD BURTT O'BRIEN insult the police by ordering them around again, as he did against dissenters?
Stay tuned.
But. It's. Not. Over. Till. The Fat Lady Sings.
Will the Fat Lady sing?
Will soon-to-be-ex-Commissioner ANDREA SAMUELS and her husband ululate?
Will anyone peculate?
Will somnambulistic City Manager Max Royle repeatedly fall asleep in his "event organizer's command post"?
Will SABCA President WILLIAM JONES assault senior citzens and rip up political signs?
Will the St. Augustine Police look the other way, no matter what O'BRIEN, SAMUELS, JONES and crones do?
Will Santa Claus be punched out and defenestrated by Police Chief Robert Hardwick (who played Scrooge this Christmas with his secretive, all-white Christmas Party)?
Why would a government agency sponsor alcohol sales, even in a putatively "family friendly" environment?
St. Augustine Beach = SIN CITY ("sin" is Spanish for without, as in without ethics, and compassion and without environmental sensibility)?
Do County residents approve?
Do people in Hastings know?
Did our leaders approve?
Alcohol provided by government, for a profit?
Is this good public policy?
Whatever happened to First Night parties?
Who's in charge here?
Once again, is it haughty hoteliers like RICH O'BRIEN and their running dogs at TDC and VCB?
St. Augustine Beach Police Chief ROBERT HARDWICK never called the O'Connell family back after promising an exhumation in 2011, when he was Chief Investigator for State's Attorney RALPH JOSEPH LARIZZA.
Color him a compromised sell-out to Sheriff DAVID SHOAR.
Perfect time and place for a protest for Justice for Michelle O'Connell.
Pier Park, December 31, 2016, 4-11 PM.