Great column. I agree.
Come celebrate music and art returning to St. George Street -- We, The People and our Courts demand an end to illegal, Unconstitutional Arrests Forever, Right?
Show your support for respecting First Amendment rights.
Show that we no longer consent to arrests in violation of free speech rights.
Show that We, the People, of St. Augustine are no longer willing to witness permit our City being "the most lawless" in America, as Rev. Dr. Martin Luther King, Jr. said here on June 11, 1964.
As LBJ said after Selma, "We SHALL overcome!"
Yes we can!
Posted December 26, 2016 12:01 am
By STEVE COTTRELL Public Occurrences
STEVE COTTRELL: Time to hand out Boxing Day wishes
This is the time of year when many of us reflect on the past 12 months and look ahead to the next 12. Make no mistake about it, however. Predicting the future comes with its pratfalls.
Although I didn't use this column to record any 2016 predictions, I really thought Ron Stafford was going to win a seat on the St. Augustine City Commission. I had a hunch the community would agree that his voice, experience and insight would be a valuable addition to the commission table, but it wasn't to be.
And tens of millions of us were wrong when it came to predicting the presidential election. Boy, were we ever wrong. Yikes!
Rather than make some faulty predictions for 2017, then, I would like to simply offer a couple Boxing Day best wishes and leave the crystal ball stuff to others.
If Boxing Day is not familiar to you, it's a holiday dating back to the 17th century –– traditionally observed the day after Christmas, when masters provided their servants with gifts and bonuses.
The concept later spread from gifting servants on Dec. 26 to including local needy, then expanded even further to recognize people who deliver the mail, toss newspapers on front porches or, in other ways, quietly contribute to our daily lives.
Originally, it was a day set aside to provide a yearly gratuity of sorts to people who were often taken for granted, or in need of help. But in many countries, especially in the United Kingdom and other nations with a major British heritage, including Canada, it is now promoted as a day aimed at filling stores with shoppers in search of bargains; kind of like our Black Friday following Thanksgiving Day.
So rather than play the fool's game of making predictions for the coming year –– like predicting the Giants and Red Sox will meet in the World Series with the Giants winning in six games –– I would like to offer three wishes on Boxing Day 2016:
I wish the St. Augustine city commission would
end its battle with street artists. In my opinion, too much time –– and way, way too much public money –– has been wasted in recent years trying to suppress painters, musicians, performance artists and others.

Commissioners take an oath to defend the Constitution, then go to court and fight against something that judges continue to call a protected Constitutional right of free speech. When it comes to interpreting the First Amendment, I think the courts have been doing a much better job than recent city commissions.

I wish city and county decision-makers would spend the next several months earnestly and honestly working together on a longterm plan to provide affordable and workforce housing. It's hokey, I know, to agree with Hillary Clinton and say, "It takes a village," but she's right. It does take a village –– and, in this case, the village is St. Johns County and the spotlight is squarely on St. Augustine.
I wish all the homeless and hungry had a dry, warm place to sleep and at least one hot meal a day. As I write this, the temperature is barely a notch over forty, but I have a steaming cup of hot coffee in front of me and the heater is blowing warm air into the room.
Meanwhile, outside my comfy digs there are hundreds of men and women crawling out from under blankets wet with overnight mist and morning dew, getting ready to start their day by dumpster diving for breakfast.
As a village, we can do better than that.
––––
On a personal note, 2017 is going to provide me with the greatest gift I could ever hope for –– Boxing Day, Christmas and birthday combined. In February, I will be marrying the love of my life.
Susanna and I were first engaged in the summer of 1967, but sometimes life doesn't proceed as planned. Fortunately, we reconnected in 2009 –– and in a few weeks we will be married.
Finally.
Steve Cottrell can be contacted at cottrell.sf@gmail.com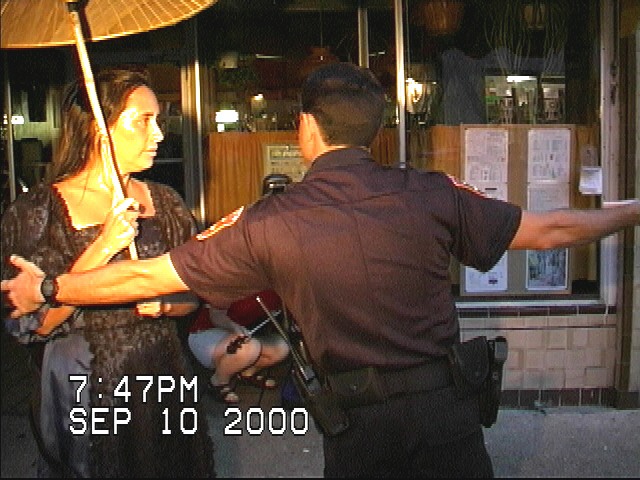 Photo credit: J.D. Pleasant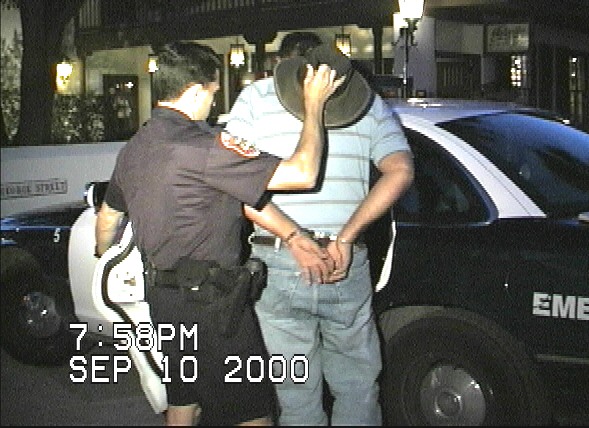 Photo credit: J.D. Pleasant