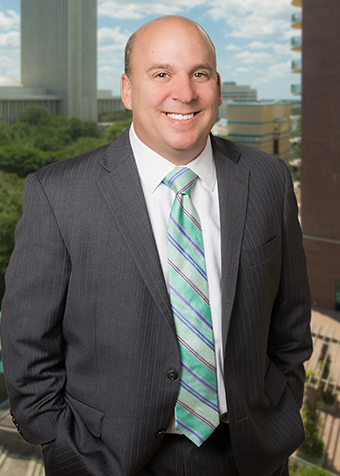 Lobbyist TIMOTHY M. CERIO, GrayRobinson lawyer and former General Counsel to Florida Governor RICHARD LYNN SCOTT, wants to carve his initials in our Florida Constitution.
CERIO and other louche lobbyists for Florida's tortfeasor and malfeasant hospital lobby is looking for ways to put their thumbs on the scale of justice -- they want to carve their initials into our Florida Constitution.
Fat chance.
TALLAHASSEE — Florida voters next year could be asked to once again dive into a never-ending tug-of-war over medical malpractice lawsuits.
Voters more than decade ago overwhelmingly agreed that what are known as "adverse medical-incident reports" should be made available to patients, but now there's a move underway in Tallahassee to limit access to them.
Tim Cerio, a member of the state Constitution Revision Commission and former general counsel to Gov. Rick Scott, has filed a proposal that would amend the state Constitution to place limits on what types of records could be used in lawsuits filed against doctors, hospitals and other health-care providers.
The proposal crafted by Cerio, who works for the politically connected law firm of GrayRobinson, would make it clear that access to adverse medical-incident reports does not "abrogate attorney-client communications or work product privileges for patients, health care providers, or health care facilities."
Moreover, the amendment would exclude from adverse incident reports documents that are "protected by federal laws or regulations relating to patient safety quality improvement."
Cerio said he doesn't want to thwart the public's access to the records, which play a key role in medical malpractice cases, and said he is considering altering his proposal to narrow it.
Voters in 2004 approved a constitutional amendment, Amendment 7, that gave patients the right to have access to records of health-care providers' adverse incidents.
The Constitution Revision Commission, which meets every 20 years, can put proposed constitutional changes directly on the 2018 ballot. Cerio's proposal on adverse-incident reports is one of dozens the commission will consider during the coming months.
Cerio maintains recent Florida court rulings have broadened the initial intent of Amendment 7 to the point where it now interferes with hospitals' abilities to prepare for litigation.
"There has been a stream of cases that have expanded basically the impact of Amendment 7 and created an ability for litigants to get at information that was not intended," he said. "Attorney-client work product is sacrosanct, and for the courts to expand that, I think, is not a good reading of the original intent of Amendment 7."
The Florida Supreme Court this year issued opinions in two cases related to the public's right to the information.
In October, the Supreme Court overturned a decision by the 2nd District Court of Appeal that would have allowed Bartow Regional Medical Center to avoid turning over records that were prepared — at the request of the hospital's counsel — outside of the ordinary peer-review process and in anticipation of litigation.
Writing for the Supreme Court majority, Justice R. Fred Lewis said that "the result asserted by Bartow would provide a trap door through which hospitals could totally avoid their discovery obligations by outsourcing their adverse medical incident reporting to external, voluntary risk management committees separate from those required by the Florida statutory scheme."
In January, the Supreme Court held in a separate case that a 2005 federal patient-safety law did not shield Baptist Health System in Jacksonville from turning over adverse medical-incident reports. The hospital appealed the ruling to the U.S. Supreme Court, which declined to take up the case.
Lobbyist Jan Gorrie, who represents hospitals, said patient safety transcends all other issues and given the U.S. Supreme Court's refusal to hear the Baptist Health case, now is the time to reconsider the information that should be available to patients and prospective patients under Amendment 7.
"If your institution didn't do something right, you want them to take a serious self-examination, which to some degree won't happen if they don't have these processes protected," said Gorrie, with the Ballard Partners firm.
Medical malpractice has long been a highly contentious legal and political issue. On one side of the debate are medical providers and insurance companies, which have tried to limit the ability of injured patients to sue. On the other side are trial attorneys who oppose attempts to limit access to the courts.
At the behest of then-Gov. Jeb Bush who declared there was a medical-malpractice "crisis," the Legislature in 2003 passed a number of changes meant to limit lawsuits that could be filed against providers.
Moreover, the legislation, which Bush signed into law, also placed limits on the amount of money injured patients could collect in malpractice cases for pain and suffering.
The law, though, fell short of what the medical community and insurance companies sought and was more restrictive than what trial attorneys wanted. Dissatisfied, both sides pushed proposed constitutional amendments in 2004.
The Florida Justice Association, made up of trial lawyers, backed two proposed constitutional amendments that year; Amendment 7, which gave patients a right to adverse medical-incident reports, and Amendment 8, which prohibited physicians who have been found to have committed three or more incidents of medical malpractice from being licensed to practice in Florida. Amendment 7 passed with 81 percent approval, while Amendment 8 was approved by 71 percent.
Amendment 3, supported by health-care providers, capped the amount of money attorneys could collect in medical malpractice cases. It passed with nearly 64 percent approval.
Jacksonville appellate attorney Bryan Gowdy called Cerio's proposal a "pretty obvious attempt to diminish the right of patients to access adverse medical-incident reports."
Gowdy agreed with Cerio that there's been a "history of litigation" since Amendment 7. But unlike Cerio, Gowdy maintained that the Florida Supreme Court's decisions have been accurate.
"Every effort has been made by the hospitals to resist and thwart implementation of Amendment 7," said Gowdy, with the law firm, Creed and Gowdy. "Now they are trying to go back and rewrite it."