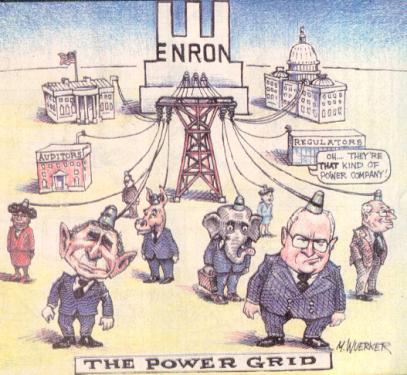 KENNETH LAY a/k/a "KENNY BOY," PRESIDENT BUSH's PAL
Here's ex-President Bush holding hands with the king of the Royal Kingdom of Saudi Arabia. It figures that Republicans, being economic royalists, would have a special affinity for the dictators of Saudi Arabia.
Read below about how Congressman JOHN MICA's been bragging about his political consultant, who has received millions of dollars from ENRON and the ROYAL KINGDOM OF SAUDI ARABIA for propaganda -- in fact, MICA's political consultant registered with the Justice Department as a foreign agent for the ROYAL KINGDOM OF SAUDI ARABIA.