Thanks to Historic City News, Michael Gold and Jeffrey Marcus Gray for their THROUGH reporting (below the Record article). So the man shot by federal and local officers was UNARMED? That fact did not make it into the Record's PR-generated headline. Wonder why?
Sheriff's Office releases more details in Tuesday's officer involved shooting
By Jared Keever
Posted at 2:01 AM
St. Augustine Record
One of the three law enforcement officers who shot and a killed a New Hampshire fugitive at a local hotel Tuesday evening was a St. Johns County sheriff's deputy.
Deputy Mohammad Toubaili was with two members of the U.S. Marshals Service Fugitive Task Force when they approached James Benny Hobbs' hotel room door at the Howard Johnson hotel near the Interstate 95 and State Road 16 interchange around 6 p.m., according to a Wednesday news release from the St. Johns County Sheriff's Office with new details about the shooting.
Citing Marshals Service policy, the Sheriff's Office did not release the names of the others involved in the shooting.
Hobbs, 59, was wanted out of New Hampshire for "aggravated felonious sexual assault" on a child under 15, the release said.
Authorities tracked him to the local hotel after learning of his possible whereabouts and finding a vehicle that matched the description of Hobbs' vehicle in the hotel parking lot.
Sheriff's Office spokesman Cmdr. Chuck Mulligan said Wednesday that his agency's Major Crimes Unit is investigating the shooting. When that investigation is complete, he said, all findings will be forwarded to the State Attorney's Office who will review the circumstances of the incident.
"They make the determination if any Florida laws were violated" and whether or not the shooting was "justified," Mulligan said.
All of the details of the shooting will not be released until that determination has been made.
Mulligan said that what is known from the preliminary investigation, though, is that Hobbs was not armed. But, he said, the investigation so far has indicated that the three officers who approached the room did give him commands to surrender after he opened his door.
"He would not comply or react for a period of time," Mulligan said. "When he did react his movements were sudden."
Mulligan didn't describe the movements any further but said they were such that all three officers felt "threatened" and fired.
Hobbs died at the scene.
Toubaili has been with the Sheriff's Office since 2014.
"It's his first involvement in something like this," Mulligan said.
He has been placed on administrative leave pending the outcome of the investigation, something that Mulligan said is standard.
The Sheriff's Office has not had an officer involved shooting since 2015 Mulligan said, though one deputy in 2017 did fire at a vehicle driven by a burglary suspect that he felt was trying to hit him as he fled.
So much for Sheriff SHOAR and his brother in law's PR flak approach to controlling the news. Now here's what Historic City News wrote -- the headline notes that the dead suspect was UNARMED:
Cops kill unarmed, 190-lb, former lawyer, who was alone in motel room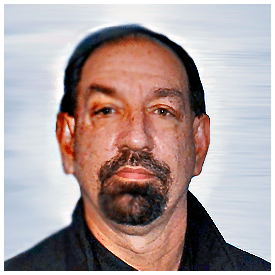 Historic City News has learned that at about 6:00 p.m. Tuesday evening, two federal and one county law enforcement officer exercised lethal force while attempting to capture a single, middle-aged, 190-lb former lawyer, who was unarmed, but had an arrest warrant issued against him in the District of New Hampshire.
Local reporters contacted the Amherst Police Department today to learn more about the 59-year-old James Benny Hobbs and the crime that he is accused of committing that led to his death at the hands of three-armed police officers who fired on him, simultaneously.
---
The universal age of sexual consent in New Hampshire is 16-years-old. Under New Hampshire law, an individual is guilty of "aggravated felonious sexual assault" if he penetrates someone after she indicates that she doesn't "freely consent" or before she has "an adequate chance to flee or resist." According the U.S. Marshal Service in Concord, Hobbs was wanted for "aggravated sexual assault of a child under the age of 16".
---
Here is what we know or believe to be true based on what we learned:
Prior to 2005, Hobbs was a licensed and practicing attorney.
Hobbs was on parole for defrauding several clients in 2005.
Hobbs also goes by the nick-name "The Whip".
Amherst Police Department arrest warrant was issued on January 17.
Hobbs was last known to be driving a 2006, White, 4-Door Mercedes C280.
Hobbs was described as a white man, 6 feet tall and weighing 190 pounds with hazel eyes and brown hair.
Hobbs was the sole occupant of the motel room.
Hobbs fled his last known home in Stratham upon learning about the pending charges.
Hobbs had ties throughout the Seacoast area of New Hampshire.
At least six plain clothes and uniformed agents approached the room on the second floor of the Howard Johnson motel near the Outlet Mall.
It was still daylight when officers called for the fugitive to exit the room.
Hobbs exited and upon verbal commands to surrender himself to law enforcement, instead, refused to comply over a period of time.
Hobbs made several "sudden moves" causing 3 law enforcement officers to fire their weapons on him.
Hobbs received emergency medical care at the scene but died anyway.
Due to U.S. Marshal Policy, taskforce members working in an undercover capacity and their involvement in arresting some of the nation's most dangerous and wanted individuals, our agency will not be releasing their identities.
The third individual involved has been identified as Deputy M. Toubaili, who has been employed with the Sheriff's Office since May of 2014. This is his first officer-involved shooting.
Another update will follow.