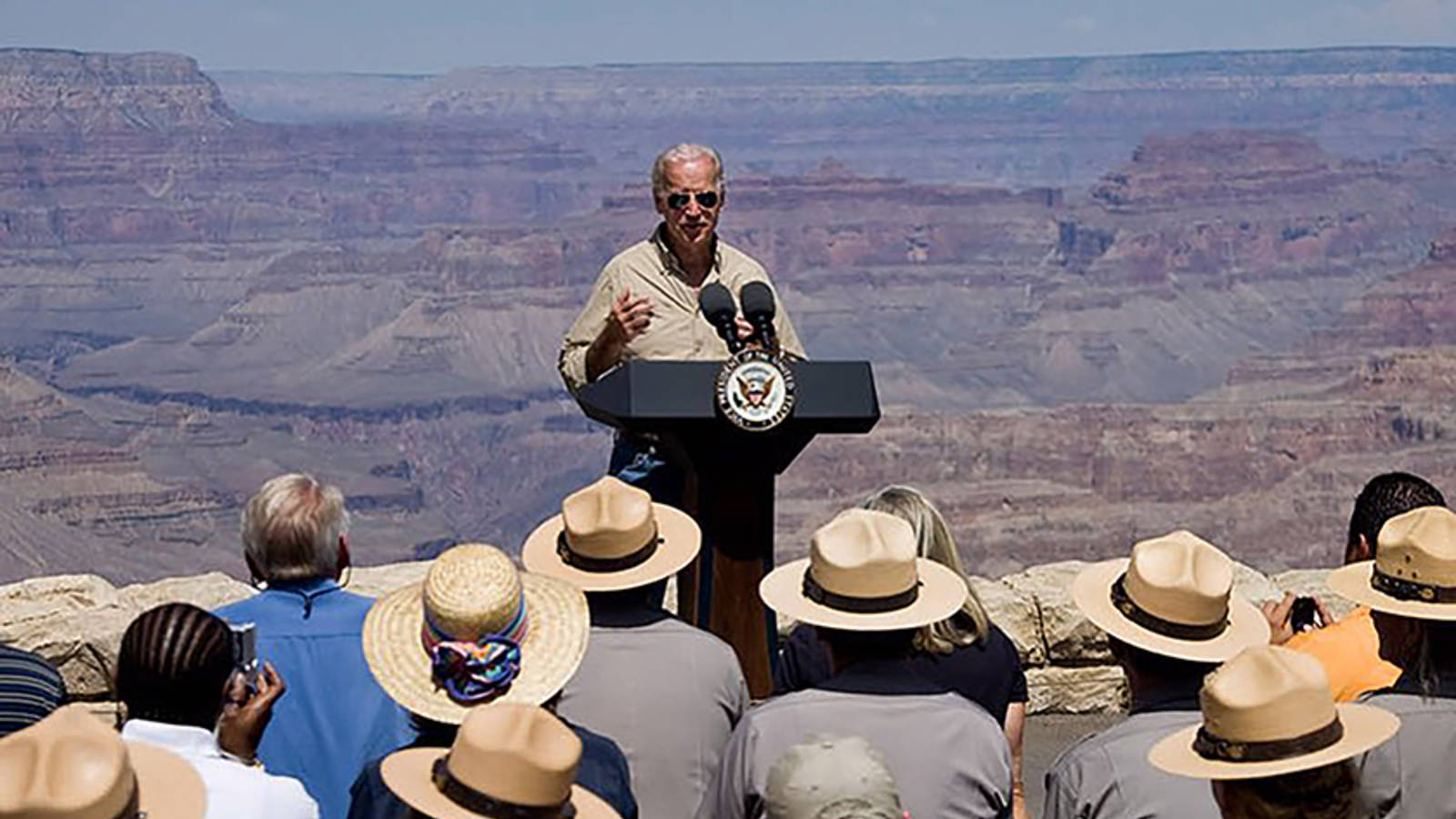 "I don't know the intricacies of it, but I would reverse it."
Callow Governor RONALD DION DeSANTI$ didn't know any details of President Biden's preserving a million acres of Grand Canyon adjacent land, but he's against it. The sacred tribal lands, already owned by the federal government, will no longer be threatened by uranium mining developer greed.
Shallow, inarticulate Boy Governor DeSANTIS is not a serious Governor.
He is not a serious presidential candidate.
Angry, flailing, flatulent, feculent, foul, fetid, fulminating DeSANTI$ sort of reminds me of this vintage Groucho Marx song, "I'm against it," from the 1932 musical comedy movie, Horse Feathers, about a new college president played by Groucho Marx.
[WAGSTAFF]
I don't know what they have to say
It makes no difference anyway
Whatever it is, I'm against it
No matter what it is or who commenced it
I'm against it

Your proposition may be good
But let's have one thing understood:
Whatever it is, I'm against it
And even when you've changed it or condensed it
I'm against it

I'm opposed to it
On general principles, I'm opposed to it

[STUDENTS]
He's opposed to it
In fact, indeed, he's opposed to it

[WAGSTAFF]
For months before my son was born
I used to yell from night till morn
"Whatever it is, I'm against it."
And I've been yelling since I first commenced it
I'm against it
From Florida Politics
, by A.G. Gancarski, August 10, 2023:
Ron DeSantis would 'reverse' Joe Biden's designation of Grand Canyon national monument
'I don't know the intricacies of it, but I would reverse it.'
Ron DeSantis told a crowd in Iowa that if he becomes President, he will reverse a Joe Biden decision to create a national monument at the Grand Canyon, a priority of Native American tribes.
During a Never Back Down meet-and-greet in Coralville, DeSantis said he didn't know much about the President's decision, but he was against it anyway on national security grounds.
"I don't know the intricacies of it, but I would reverse it," DeSantis said. "Absolutely."
Earlier this week, Biden designated the Baaj Nwaavjo I'tah Kukveni — Ancestral Footprints of the Grand Canyon National Monument as the fifth new national monument created during his term, a move that the White House says "protects nearly 1 million acres of public lands surrounding Grand Canyon National Park and conserves this majestic land for all future generations."
That designation would block the area from being mined. For DeSantis, monuments take second place to the ongoing war against Beijing.
"Biden just did this thing where he declared a national monument, you know, where you had a lot of rare earth minerals. China is kicking our rear end with this, you know, they want to do electric cars and all this stuff," DeSantis said. "Well, you get a lot of the stuff from China."
The Governor claimed Biden designating the monument was a specific move to undermine America's national security and give the Chinese government an advantage.
"We need to be doing more of that here and Biden did that so that we're not able to do more of that here."
While Biden says the designation "honors our solemn promise to Tribal Nations to respect sovereignty, preserves America's iconic landscapes for future generations, and advances my commitment to protect and conserve at least 30% of our nation's land and waters by 2030," DeSantis sees it differently.
"I think we need to be able to develop our own resources here and for heaven's sake do not put your country in a position where you're dependent on China, our chief adversary for things that are important to our national survival," the Governor said Thursday.
DeSantis has vowed to undo other Biden decisions. He already promised to restore the "iconic" name of Fort Bragg, the North Carolina military institution named after one of the worst generals in the Confederate army.
"And thank the people that have served there. And they're proud of their service there. It's an iconic name and iconic base. We're not going to let political correctness run amok in North Carolina," DeSantis said in June, objecting to the facility's new name — Fort Liberty.
A.G. Gancarski
A.G. Gancarski has written for FloridaPolitics.com since 2014. He is based in Northeast Florida. He can be reached at AG@FloridaPolitics.com or on Twitter: @AGGancarski