Good action by Disney Corp. Governor RONALD DION DeSANTIS stuck it to Disney when it criticized his unconstitutional legislation attacking LGBTQ+ people. Disney is fighting back. In response, DeSANTIS apparently thought he could beg Disney to accept a unilateral disarmament treaty. Good for Disney. From Axios:
Disney-DeSantis feud takes another turn with new damages claim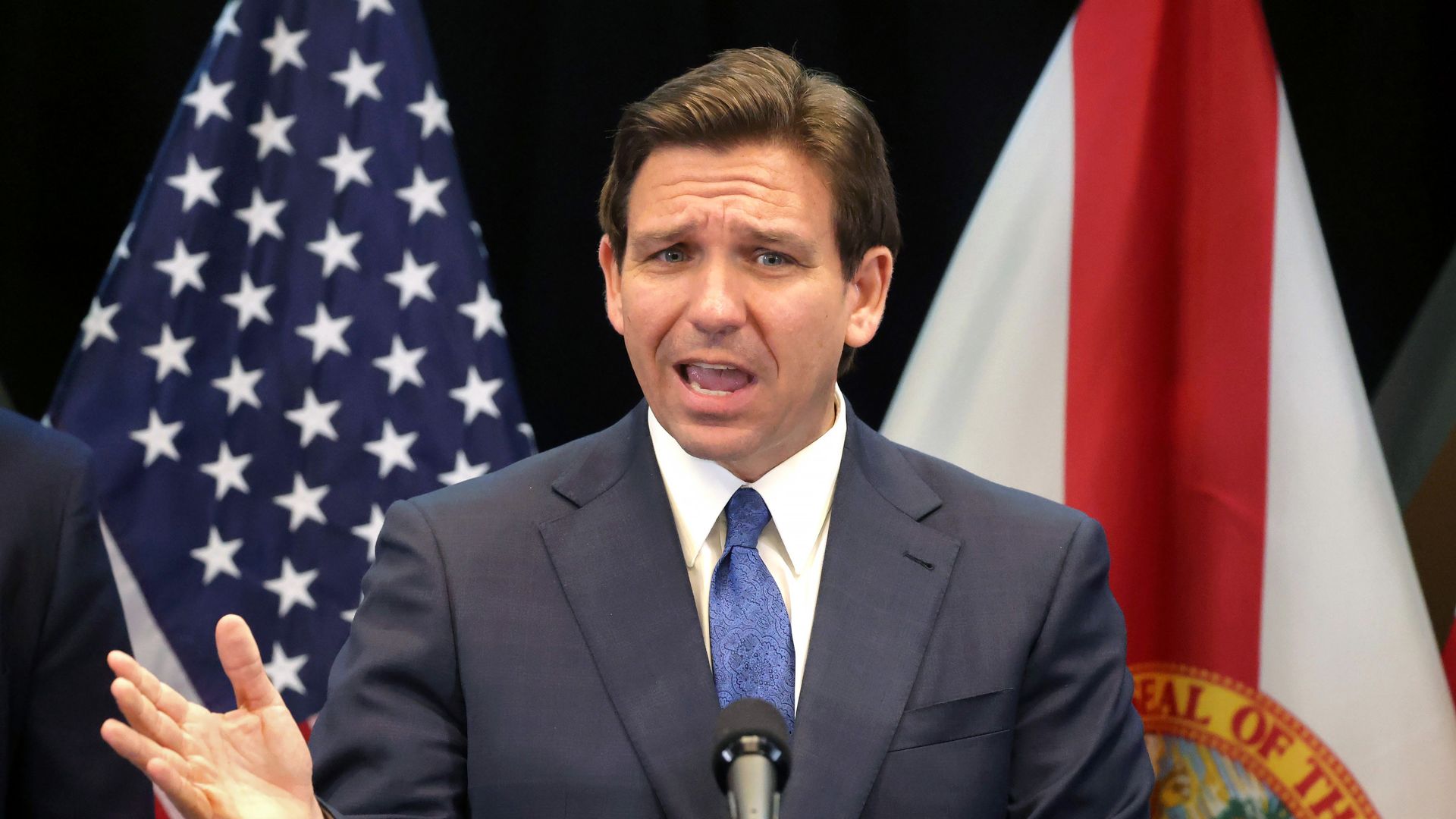 The Walt Disney Company filed a counterclaim Thursday against the board appointed by Florida Gov. Ron DeSantis (R) to take control of Walt Disney World's special tax district, per court filings.
The big picture: The move comes amid a yearslong feud between Disney and DeSantis, which ignited after the company publicly opposed the controversial dubbed "Dont Say Gay" law, championed by the governor.
DeSantis has cited his fight with Disney while campaigning for the Republican presidential nomination. However, he suggested in a CNBC interview on Monday that he wants the ongoing legal battle to end, saying he had "basically moved on."
Disney seems to have other ideas.
Driving the news: Disney filed counterclaims this week against a lawsuit filed in May by the Desantis-appointed Central Florida Tourism Oversight District board, which was itself a countersuit.
The entertainment giant alleges breach of contract and the violation of the free speech clause of Florida's constitution.
Disney is seeking damages over the alleged breach as well as injunctive relief.
Representatives for Disney, DeSantis and the board did not immediately return Axios' request for comment.
Catch up quick: DeSantis revoked the company's 25,000-acre special tax district, known as the Reedy Creek Improvement District around Walt Disney World in Orlando, and created a board packed with DeSantis allies to oversee the district.
Of note: Disney in May canceled plans for a new, nearly $1 billion employee campus in Orlando.
The company said at the time that the cancellation was the result of "changing business conditions."
Go deeper: Disney leans into values amid Florida feud with DeSantis