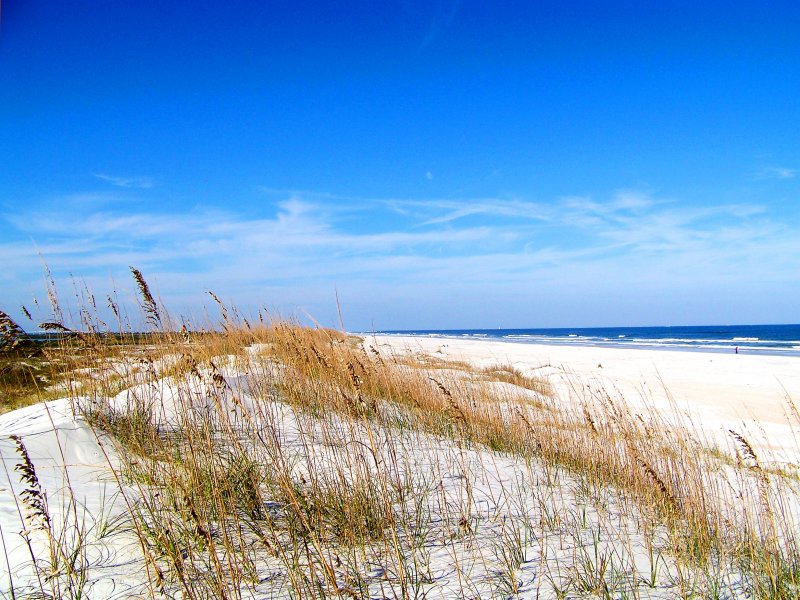 (Good satire: alert!)
Guest column: Yes! Let's expand the ambiance of Anastasia State Trailer Park in St. Augustine
Posted: September 19, 2015 - 7:08pm
By Sally Myrick
St. Augustine
Editor: The current overdevelopment of Anastasia State Trailer Park is already a blemish on our park system.
The area currently enjoys the ambiance of and I-75 truck stop/rest area. The behemoth recreational vehicles take up huge amounts of space to back up, turn around, install TV dishes, park ATVs and other back-to-nature do-dads.
The park is a sad testimony to the lack of planning for a more natural back-to-nature experience for families. The enormous, barren parking area that's never used to half-capacity, the slovenly public areas (never seen showers work) and the stinky bathrooms are a disgrace.
The children's play area is always empty, with ancient playground equipment that's usually unusable. The squalid so-called "host areas" — relatives of the park department employees maybe? There are huge areas dedicated to park staff with "do not enter — maintenance area" signs posted. What maintenance?
I walk the park every day and have lived here for 20 years. I see employees zooming around in their golf carts, to no real purpose, though some carry rakes for effect.
The stench from the lift station really adds to the ambience. There are very few tent campers, but the almighty giant RVs are there in raving purple and silver.
You know what? I never see birds. It is the park area with the least amount of natural woodland noise I have ever experienced — no squirrels, no mockingbirds, blue Jays or cardinals
Forty more trailer sites? Why not! Who needs all that natural stuff in their air-conditioned condos on wheels? It might interfere with the ball game.
And we can charge them a lot more rent to make even more improvements!