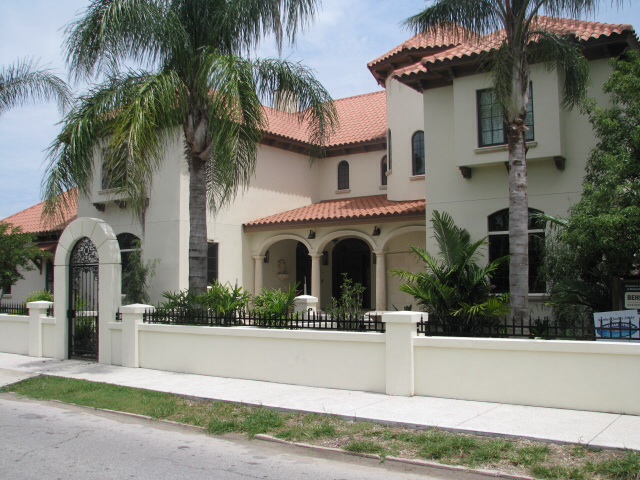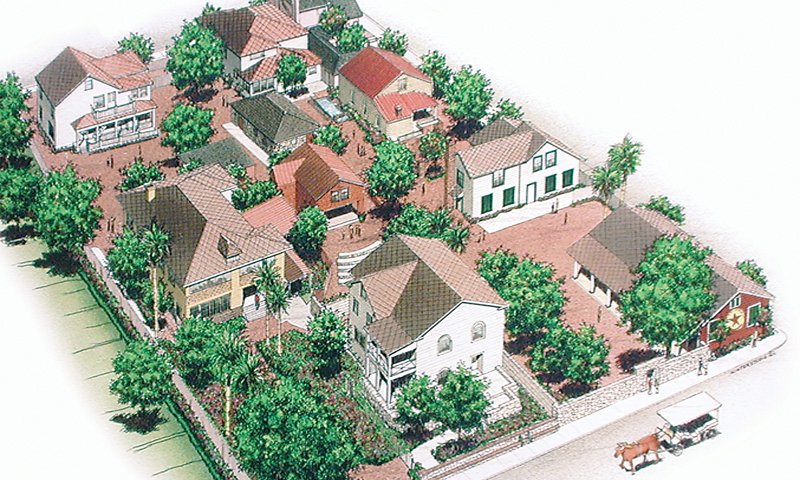 LAWYER-SPECULATOR DAVID BARTON CORNEAL is selling his 125 Marine Street bayfront mansion for eight million dollars. It's not even worth $4 million. Look at the Property Appraiser's website.
CORNDAL bought the former DOW MUSEUM OF HISTORIC HOMES in 2014 and closed it, destroyed CARPENTER's HOSUE based on false pretenses, then carved up the rest of it for expensive hotel rooms. The Gang of Four on City Commission -- TODD DAVID NEVILLE, NANCY SIKES-KLINE, LEANNA SOPHIA AMARU FREEMAN and ROXANNE HORVATH -- voided the Comprehensive Plan and voted to allowed CORNEAL to do it, with City Manager JOHN PATRICK REGAN, P.E. and City Commission aiding and abetting this 21st Century Crime against our St. Augustine history. (Mayor Nancy Shaver dissented).
Apparently, CORNEAL The Collector Hotel's a bust. Bleeding cash and wasting his children's expected inheritance on a money pit, DAVID BARTON CORNEAL is now bailing on his Bayfront mansion, itself the result of another teardown.
Aggressive social dominator DAVID CORNEAL is noted for throwing his considerable weight around City Hall and for having stomach-bumped me after I filed an appeal of the CARPENTER's HOUSE teardown. (I called SAPD, which told CORNEAL he had no reasonable expectation of privacy in a public place and that I have a right to be in a City Hall courtyard while creepy corpulent capitalist DAVID CORNEAL was ordering around his mouthpiece and minions.)
Maybe ethically-challenged DAVID BARTON CORNEAL will do us all a favor and leave town and go back to Pennsylvania. There he was an ornery lawyer who filed frivolous lawsuits against Penn State faculty members who left his gym, losing in state court, and filed a harassing lawsuit against a small government for "discriminating" against him as a "Yuppie from over the mountain."
This louche lawyer's leaving town would definitely come under the category of "civic improvement."
Perhaps we could hold a party. (The day after I left Clinton, Tenn. for Memphis in August 1983, they held a party in the Anderson County Courthouse to celebrate; as Appalachian Observer Editor, I had been all over the thugs like a chicken on a junebug, leading then-Commmisioner Dr. H. Clyde Claiborne, a putative expert on nuclear waste at Oak Ridge National Laboratory, who once exclaimed after I caught him in a Sunshine violation, "Just because the Appalachian Observer screams, we've got to jump through a G-- D--- hoop!?"
Here's the article from Historic City News:
Turn of events for downtown developer – buyer becomes seller
August 1, 2017 Community
Six-years ago, Historic City News became aware of controversial Lincolnville and Old Town developer David B. Corneal when he purchased the 1950's Marine Street home of Rosemary McCormick; only to rebuild it into a sprawling 7,927 square-foot mansion, with 7 bedrooms and 9 full bathrooms.
Corneal captured the spotlight with his purchase of the controversial M&M Market located at 102 Bridge Street; after it was forfeited to police in a drug raid. But, Corneal absolutely skyrocketed to the center of attention with his purchase and re-zoning of the Dow Museum of Historic Homes into a PUD; which has since been converted into The Collector Luxury Inn & Gardens.
In a turn of events for Corneal, who is usually making news for what he is buying, today we learned that he has listed his private waterfront villa for sale in the heart of St Augustine's historic district.
Behind wrought iron gates is an expansive outdoor living area featuring a covered loggia, summer kitchen, 42' x 16' salt water pool, fountains and lush landscaped grounds.
The home features a unique blend of old world craftsmanship and state-of–the-art amenities that include a mix of fine woods such as mahogany, Pennsylvania cherry, and oak.
According to the Multiple Listing Service, the remodeled estate, located at 125 Marine Street, can be purchased for $7,995,000. The lot size is 0.537 acres with 200 front-feet of unobstructed waterfront. The listing broker is Watson Realty.