LOOKS BORED -- VACUOUS VICE MAYOR TODD DAVID NEVILLE at February 26, 2018 St. Augustine City Commission meeting. It appears that ODD TODD NEVILLE may not run for Mayor.
NEVILLE believes in polling.
Polling no doubt tells ODD TODD that Mayor Nancy Shaver is beloved.
Polling likely confirms that "ODD TODD" is less popular than ants at a picnic.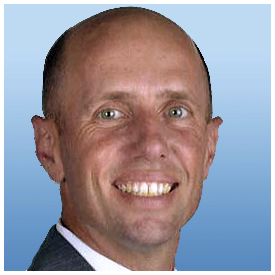 Most folks think he's boorish, boring, a cynical, smarmy, asinine, abrasive, abusive, grating, irritating, aggravating, bothersome, disturbing, troublesome vexatious, tedious, tendentious, tawdry, tiresome termagant.
"Leave it to Beaver's" brown-nosing Eddie Haskell on too many Red Bulls, an overly caffeinated bumptious bully, who bragged about his one remaining CPA firm partner's $300,000 annual income to the Tea Party meeting at The Village Inn last year (and thus, impliedly, bragged on his own income).
Churlish Reichwing Republican swine.
In this photo, "ODD TODD" NEVILLE leans back in his chair in pure boredom, as Paul Williamson, Public Affairs Coordinator for the City of St. Augustine, explains his ingenious proposed plan to cut back on large events on city-owned property, which are noisy, bringing heavy traffic, with noise ringing in residents' ears and ruining our qualify of life. Under tutelage of Mayor Shaver, City officials are making data-based decisions.
When NEVILLE married his wife, Heather, the wedding ceremony was performed by Mayor JOSEPH LESTER BOLES, JR. That speaks volumes. Like a Mafia wedding where Don Corleone performs the ceremony.
Sexist, misogynist nebbish NEVILLE constantly disrespects Mayor Shaver, always interrupts women Commissioners, disrespects staff, and last year called for the firing of St. Augustine City Manager John Patrick Regan, P.E. during his performance evaluation.
NEVILLE's efforts as a City Commissioner utterly failed. One of his two partners left his CPA firm.
Busy, busy, busy, heavily caffeinated "ODD TODD" is
Former Mayor JOE BOLES' hey-boy
DAVID BARTON CORNEAL's accomplice on the DOW PUD ("The Collector Hotel")
Campaign bagman and accountant for Republican candidates like County Commissioner JAMES K. JOHNS, former Representative WILLIAM PROCTOR
CPA for Flagler College
CPA for Flagler Hospital
CPA for developers who refuses to disclose his client list
The varmint who called for abusing City resources to file a SLAPP libel case against Historic City News for expressing an opinion about NEVILLE's alleged conflict of interest.
"ODD TODD" is a right-wing ideologue who has his sights on higher office -- developer-directed former St. Johns County Commissioner Cyndi Stevenson's State House of Representatives seat, perhaps? What do you reckon? Perhaps developers would like to own our state representative, instead of just rent her?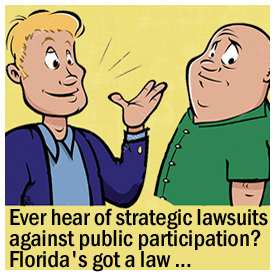 Prediction: one way or the other, in the words that RICHARD MILHOUS NIXON used after losing the 1962 California Governor's race to Democrat Edmund Gerald "Pat" Brown, Sr., we "won't have" ODD TODD to "kick around any more."
UPDATE: Like a breath of fresh air, Jill Pacetti filed to run against ODD TODD NEVILLE.