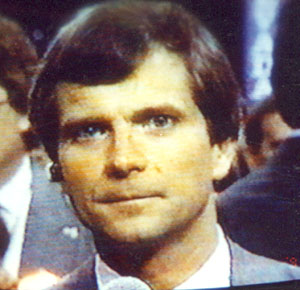 LEE ATWATER, the racist campaign adviser to Reagan/Bush, who taught George W. Bush and KARL ROVE their sick campaign techniques. Photo credit: PBS
Last night, PBS aired an excellent "Frontline" re[prt about Lee Atwater.
To his credit, Lee Atwater apologized for his sins before ee died.
Will the Plazabummers (and mean MICHAEL GOLD) be man/woman enough to do the same?
What do you reckon? Or will they be unChristian, unkind, uncouth until their last breath? Are they energumen or just misguided?