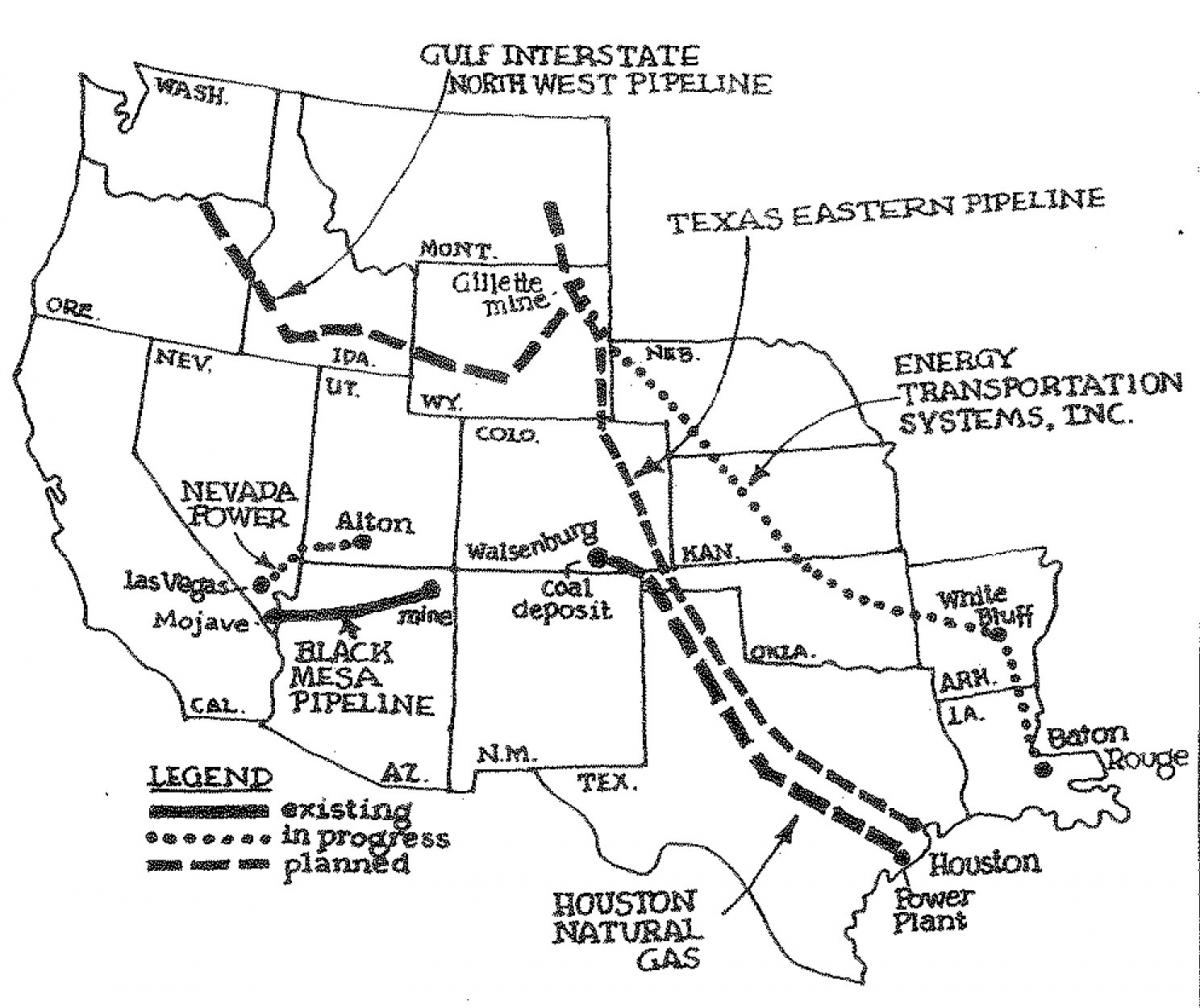 July 19, 1978: House Defeated Coal Slurry Pipeline Eminent Domain Legislation
It was 38 years ago: activists defeated coal slurry pipeline eminent domain legislation in the U.S. House of Representatives. I was proud to write an 11,500 word article that had an impact. I remain inspired by the power of investigative reporting and activism in American life. Yes, we can!
On July 18, 1978, the U.S.House of Representatives began discussing the issue.
My article was printed in the July 18
Congressional Record
.
On July 19, 1978, the House defeated coal slurry pipeline eminent domain legislation.
Three cheers!
A coalition of environmentalists, farmers, ranchers, libertarians, unions, railroads and good government advocates defeated Bechtel and other multinational construction companies, coal companies, electric power monopolies, the Who's Who of Houston, and deluded pseudo-liberals including Rep. Morris K. Udall and Rep. Bob Eckhart, beholden to corporate interests that employed Pat Jennings, former Clerk of the House, as their cartel's lobbyist.
Bechtel's Washington, D.C. pipeline lobbyist threatened me as I completed an 11,500 word article for
Crossroads
(formerly
Coal Patrol
): "If you write that article, you'll never work for the State Department, knowing I was a statement in the School of Foreign Service - Georgetown University. I responded, "ma'am, I don't want to work for the State Department." Within three years, both the Secretary of State and the Secretary of State were former Bechtel executives.
It was my first-ever published article; it was (minus campaign finance facts) published in the
Congressional Record
by Rep. Joe Skubitz (R-Kansas).
My late college roommate, Ed McElwain, had turned me on to coal slurry pipelines after researching them for Senator Gary Warren Hart.
Lessons learned: defeating multinational corporations is fun, environmental protection is everyone's job, investigative reporters really do have more fun, and there is nothing that you can't do in this great country if you put your heart, mind and soul into it.
A "technological turkey" was denied government favoritism -- eminent domain -- by a diverse coalition. The environment, Wyoming water, farms, ranches, the Madison Formation, Wyoming, jobs and competition were protected from dangerous water-wasting pipelines using hexavalent chromium (the poison at issue in Erin Brockovich), which would have polluted Arkansas.
I am inspired by the ongoing battle against the Koch Brothers' XL pipeline tar sands lobby and the "soul fire" as Ambassador Andrew Young puts it, of its opponents. They will win!
I am likewise inspired by the Nelmar Terrace and Fullerwood residents, who took on both a state agency (Florida School for the Deaf and Blind) AND a Japanese multinational corporation (7-Eleven), defeating FSDB on eminent domain and defeating 7-11's demands to build a gasoline station in our historic area at May & San Marco.
Venceremos!As LBJ said after Selma, "We SHALL overcome!"
more:
http://cleanupcityofstaugustine.blogspot.com/2014/01/i-never-worked-for-state-department.html