We, the People were heard and heeded today-- the ill-advised, maladroit staff proposal to put illegal slot machines on the November 8, 2016 ballot has been withdrawn.
Kudos to our St. Johns County Commissioners for asking questions, and to
The St. Augustine Record
reporter Jake Martin for investigative reporting in his Sunday, July 17, 2014 page one story on the issue.
The notion that louche lobbyists and corrupt corporate lawyers can put something on our County Commission agenda at will was exposed for as fetid feckless favoritism.
There was no legislative sponsor -- our reckless, feckless County Administrator, MICHAEL DAVID WANCHICK, reminds me of what Earl Long once said about Huey Long's puppet Governor, O.K. Allen -- "A leaf blew in his window and he signed it.
We need an Inspector General, an Ombuds, and a new County Attorney and new County Administrator, at the end of their current contracts.
We need a new Sheriff, who does not receive campaign contributions from gamblers, and consort with sordid developers.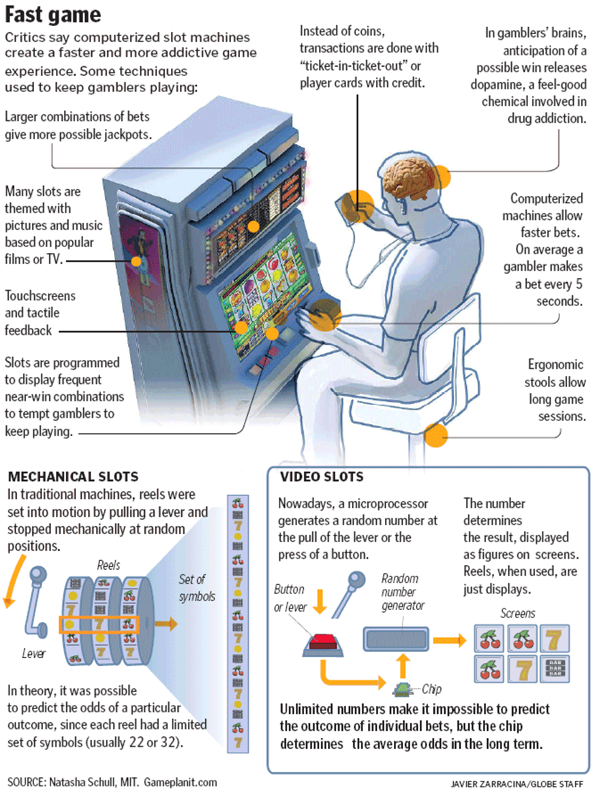 County commission nixes slot machine referendum discussion
Posted:

July 19, 2016 - 10:39am
|
Updated: July 19, 2016 - 11:18am
The St. Johns County Commission on Tuesday decided to withdraw from its agenda a discussion on a proposed ordinance for a referendum to determine whether slot machine gaming would be allowed in the county.
County attorney Patrick McCormack advised commissioners if they were to pull the item from the agenda, it would not come up before the board again in 2016, and, thus, not be included on November's general election ballot for consideration.
Commission Chair Jeb Smith said he would have never agreed to "this activity" and that he and other commissioners did a lot of research before reaching their decision.
"This is dead," he said. "It will not be resurrected within this year."
Behind the push for the referendum was BestBet, which currently operates facilities in Jacksonville and Orange Park. Its facility on Race Track Road, called St. Johns Greyhound Park, closed in 2012.
The company had plans to build a licensed pari-mutuel facility on the northeast corner of Interstate 95 and State Road 207 to which its existing license would be transferred.
Also on the table, by a separate agreement, was a provision through which the county would have received 1.5 percent of that facility's gross slot machine revenues via monthly payments.
Several residents speaking during public comment said the estimated $4.7 million in annual slot revenues, if it was a realistic projection, would not have made up for the impact that expanded gambling services would have on the county's image.
Note: This is a developing story. Look for more details in Wednesday's edition of The Record.