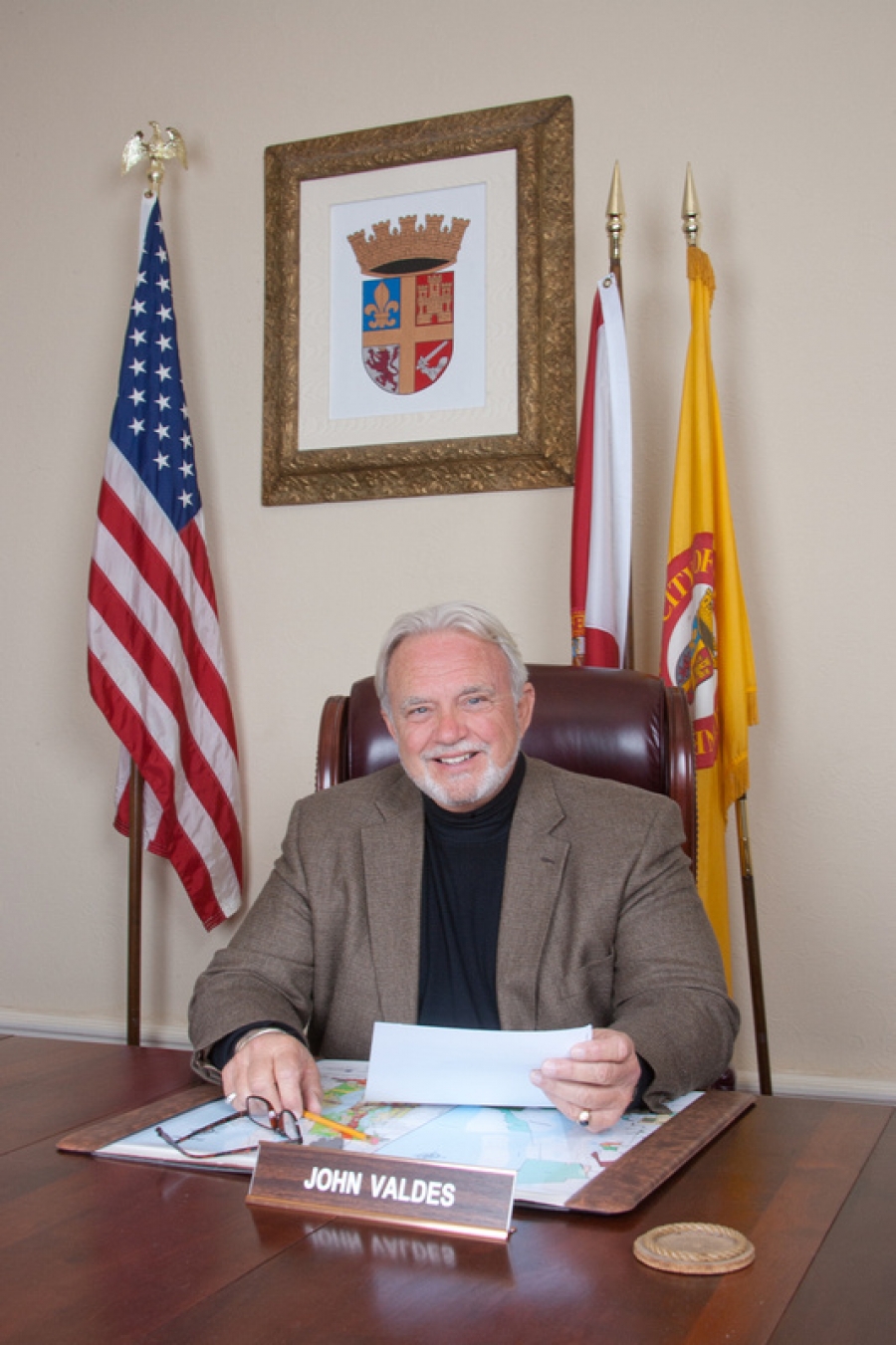 Local historic structure contractors JOHN VALDES and LEN WEEKS, the part in
bold
below is about y'all, so hang your heads in shame and don't do it again. That goes triple for the many demolitions at the behest of FLAGLER COLLEGE and FLORIDA SCHOOL FOR THE DEAF AND BLIND. The demolition derby must end.
Posted April 24, 2017 12:01 am
By STEVE COTTRELL Public Occurrences
STEVE COTTRELL:
Jaguars player epitomizes personal accountability

Teddy Roosevelt –– an insightful observer of the human character as ever there was –– once said, "If you could kick the person in the pants responsible for most of your trouble, you wouldn't sit for a month."
How true.
Taking personal responsibility may not always be easy, but it's a good barometer of a person's integrity. In politics, especially, rarely does someone step up to the plate and accept responsibility for their action.
A recent presidential candidate seems to be blaming everybody but herself for last November's loss, and even the winner is blaming others for his failures since the inauguration. There has been plenty of finger pointing and bouts of denial from both of them, but very little acceptance of responsibility.
Ducking personal responsibility and accountability is a universal character flaw, however, and not something reserved only for politicians.
Who can forget last summer's sad episode in Rio when some U. S. Olympic swimmers lied about being attacked and robbed at a gas station, then started blaming everyone except themselves for what happened?
So it was very refreshing to hear Jacksonville Jaguars football player Paul Posluszny explain why the coaching staff had decided he should be moved from the prestigious middle linebacker position to the less-glamorous strong-side linebacker slot –– a move that will result in Posluszny playing far fewer downs this coming season and no longer being the defensive quarterback calling the signals.
Middle linebackers go to the National Football League Hall of Fame in Canton, OH, and most strong-side linebackers soon vanish from our memory. But we never forget middle linebackers like Jack Lambert, Dick Butkus, Mike Singletary and Ray Nitschke.
Posluszny, a 10-year NFL veteran, was blunt about his new assignment:
"The thing for me, as I look at it, is, 'This means I didn't play at a high enough level to keep that job.' It's my fault," he said, adding, "I don't have anybody to blame but myself."
Politicians (and others) could learn a lot from the Jaguars' new strong-side linebacker.
Compare Posluszny's humble acceptance of responsibility with what soccer superstar Cristiano Ronaldo recently said about his struggling Real Madrid teammates: "If they were all at my level we would be first."
He later apologized for the comment and, in the parlance of 2017 political speak, tried to "walk it back." But not many believed his spin was sincere.
Or how about the former Los Angeles neighborhood commissioner who, a few years back, blamed a tumor on his spine for his dual personalities –– especially the side of him that watched child porn on his computer. The man is famous (or, perhaps more accurately, infamous) for having told a reporter, "It is what my split personality decided to do. That's what happens when you have a tumor."
It's known as the "blame game" — and there are no winners.
A kissin' cousin to the blame game is the maxim, "It's better to beg for forgiveness than to ask for permission." More often than not, it's a coward's way to dodge responsibility and accountability.
Locally, we've seen examples of people seeking forgiveness in recent years when historic buildings are torn down without permits –– or made so unstable as to require demolition. The property owners then appear before city boards and commissions apologizing for what happened and asking permission to build a new structure.

Like shattered Humpty Dumpty, you can't put the original buildings back together, so a plea for forgiveness is made and a small fine is paid.

I suspect that Paul Posluszny and Teddy Roosevelt would probably have enjoyed hanging out together at a neighborhood saloon for a cold beer or three while they talked about accountability. Accountability and acceptance of personal responsibility are qualities to be applauded and admired.
So thank you, Paul, for being the kind of stand-up guy others, in all walks of life — personally, politically and professionally –– should try emulating.
Cotrell can be contacted at cottrell.sf@gmail.com