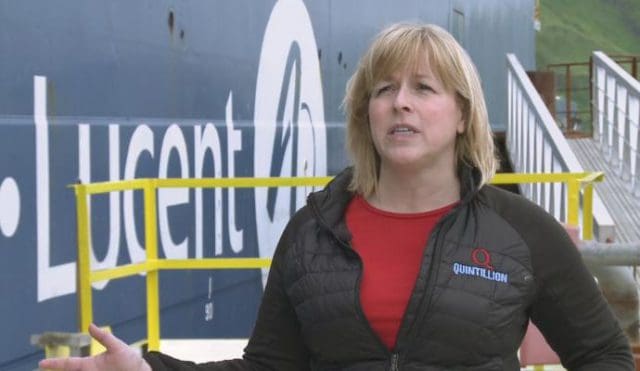 Ex-adviser to FCC Chairman Ajit Pai arrested on fraud charges
By Nicolas Vega April 17, 2018 | 4:54pm | Updated
NY Post
The former top broadband adviser to FCC chairman Ajit Pai has been arrested on charges that she tricked investors into pouring $250 million into a phony fiber-optic scheme.
Elizabeth Pierce, who briefly served as chair of Pai's Broadband Deployment Advisory Committee last year, was charged with one count of wire fraud on Thursday, and faces a maximum of 20 years in prison.
In August, the Federal Communications Commission said Pierce left for unspecified "personal reasons," with Pai adding that she did "an excellent job" during her four-month stint at the committee's helm and that he was "sorry to see her go."
Last week, Geoffrey Berman, US Attorney for the Southern District of New York, said Pierce conned two New York-based investment companies by claiming that her company, Quintillion, had already nearly $1 billion in contracts for a fiber-optic system that would connect Alaska to the continental US.
"As it turned out, those sales agreements were worthless because the customers had not signed them," Berman said. "Instead, as alleged, Pierce had forged counter-party signatures on contract after contract."
Berman said the investors were left "with a system that is worth far less than Pierce had led them to believe."
Quintillion said that it has been "cooperating fully" with authorities during the investigation.