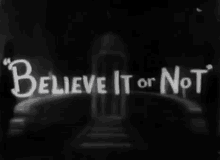 "Believe it or not!" Disgraced former Orlando State's Attorney JEFFREY LEE ASHTON is running for Judge. JEFF ASHTON covered up the Michelle O'Connell case as a special prosecutor appointed by Republican Governor RiCHARD LYNN SCOTT, a/k/a "Fifth Amendment Rick," crony of controversial St. Johns County Sheriff DAVID SHOAR, who legally changed his name from "HOAR" in 1994.
As exposed by The New York Times, Sheriff SHOAR's coverup began on the night of October 2, 2010, when Michelle O'Connell was shot to death in the home of Deputy JEREMY BANKS,with BANKS' service weapon. Her jaw was broken, a fact omitted from the Medical Examiner's report but uncovered by 2016 autopsy after an exhumation.
Orange-Osceola County voters defeated ASHTON in 2016, after the married father of six children was caught red-handed by investigative reporters, using an adultery website. He then promised never to run for public office again. In announcing for Judge, ASHTON told the Orlando Sentinel:
"I think the biggest thing about me is… voters sort of know what they're getting. My career has been very public and people kind of know what I stand for, and I think that's kind of rare in a judicial race."
ASHTON is now a solo practitioner in Winter Park, working from a residential address:
Jeffrey Lee Ashton
Eligible to Practice Law in Florida
Jeffrey L. Ashton
1033 Tuscany Pl
Winter Park, FL 32789-1017
United States
Fax: 407-836-2499
https://www.floridabar.org/mybarprofile/318337
University of Florida, Fredric G. Levin College of Law, 1980
The Find a Lawyer directory is provided as a public service. The Florida Bar maintains limited basic information about lawyers licensed to practice in the state (e.g., name, address, year of birth, gender, law schools attended, admission year). However, The Florida Bar allows individual attorneys the opportunity to add personal and professional information to the directory. The lawyer is solely responsible for reviewing and updating any additional information in the directory. The lawyer's added information is not reviewed by The Bar for accuracy and The Bar makes no warranty of any kind, express or implied. The Florida Bar, its Board of Governors, employees, and agents are not responsible for the accuracy of that additional information. Publication of lawyers' contact information in this listing does not mean the lawyers have agreed to receive unsolicited communications in any form. Unauthorized use of this data may result in civil or criminal penalties. The Find a Lawyer directory is not a lawyer referral service.
































Believe it or Not!
Yes, JEFF ASHTON has filed to run for circuit court judge in 2018.
Do pray for our Ninth Circuit friends and voters: "Let justice be done."
Pervy Ex-Prosecutor Wants To Be Judge, Breaks Promise From 2016
Disgraced former State Attorney Jeff Ashton has filed to run for circuit court judge in 2018.
By Jacob Engels
The prosecutor, who became famous for failing to earn a guilty plea for alleged child killer Casey Anthony, was surfing the cheating website while on the job.
This was easily determined by analyzing the user information from his profile, which was dumped on the world-wide-web after Ashley Madison was hacked.
His paid account was established in 2013, and was also accessed from home address before his wife presumably busted him looking for other individuals to act out his detailed "fantasies."
Ashton's profile on Ashley Madison read like a cheap grocery store sex novel.
"I am looking for someone who has fantasies we can act out. Who know what she wants and isn't afraid to ask for it. You must be discrete, not looking to change my situation just want to get excited again"
Under the "Turns Me On" header, Mr. Ashton stated:
"Please be real. I want someone that fantasizes about being brought to a climax by a lover with a skillful tongue and fingers as well as his member. Also a big toy collection is a plus"
Yes… those are the words of a man who exacted justice across Orange and Osceola County as the State Attorney. They are the words of the man who served as the moralizer for Central Floridians.
Worse yet, we also discovered that the same email address he used for Ashley Madison was also tied to a group-sex account on Adult Friend Finder, another website where individuals go to get their rocks off.
Ashton would go on to lose his re-election bid against current State Attorney Aramis Ayala in 2016 in the Democratic primary, and it is still unknown how many men or women he contacted while using Ashley Madison and Adult Friend Finder.
Central Floridians breathed a sigh of relief. During his tenure as a top prosecutor and eventual State Attorney, Ashton became infamous for his unprofessional courtroom outbursts and inability to earn convictions.
Now, just a year after he promised to never return to public office, he has filed to run for circuit court judge in 2018.
He did this on the day that Minnesota Senator Al Franken resigned amid sexual assault allegations and as both Republicans and Democrats nationwide have been swept up in sexual misconduct controversies.
Judges are supposed to be morally and ethically sound, not known sexual deviants who have contacted an untold number of men and women in the Central Florida area looking for an extra-marital romp.
If he wants voters to take him seriously as a judicial candidate, Mr. Ashton should immediately release the names of every person he contacted through online sex apps.
We should know if there are any conflicts of interest IF he were to somehow become a judge in Florida's 9th judicial circuit.
To disrespect voters by breaking his promise to "never run again" and considering the endless amount of unanswered questions about his sexual proclivities… it is the least he can do.
This man has been on the government tit for over 30-years as a prosecutor. According to our sources, Ashton could not hack it in the private sector.
And now we are supposed to cut him another check and allow him to denigrate the integrity of our court system? Not. So. Fast.
Voters are smart enough to realize that he has no business wearing a black robe or judging others, but apparently, he does not.
If he can't stick to his marriage vows and can't stick to his promise to never run for public office again, how can we expect him to be faithful to the court?
The truth will come out and he will again be publicly shamed, that is a fact. Mr. Ashton, we implore you to save us the charade and drop out immediately.
Write another book, go on a road trip, or repair your marriage. Orange and Osceola County deserve better, it's just that simple.
Jacob Engels is an Orlando based journalist whose work has been featured and republished in news outlets around the globe including Politico, InfoWars, MSNBC, Orlando Sentinel, New York Times, Daily Mail UK, Associated Press, People Magazine, ABC, and Fox News to name a few. Mr. Engels focuses on stories that other news outlets neglect or
willingly
hide to curry favor among the political and business special interests in the state of Florida.
----------
Circuit judge races are set in Central Florida — here's a look at the candidates
Gal Tziperman Lotan
Contact Reporter
Orlando Sentinel
Nine people are running for four circuit judge seats in Orange, Osceola, and Seminole counties — including Jeff Ashton, the former Orange-Osceola state attorney.
Friday was the qualifying deadline for the Aug. 28 primary election.
Ashton lost his re-election bid for the state attorney's seat in 2016 to Aramis Ayala, the region's current top prosecutor. He is running in the Ninth Judicial Circuit's 15th division.
"I think the biggest thing about me is… voters sort of know what they're getting. My career has been very public and people kind of know what I stand for, and I think that's kind of rare in a judicial race," said Ashton, perhaps best known as a prosecutor in the ultra-high-profile 2011 murder trial of Casey Anthony.
He is running against Howard Friedman, who this week resigned from his position as a court magistrate to run for judge. In his 13 years as a magistrate he heard cases of juvenile dependency, among others, and had to make recommendations regarding whether parents were able to take care of their children.
"I have more experience in the private sector. I have more experience than I believe my opponent has," Friedman said. "… I can make tough decisions; I have made tough decisions."
In the 26th division, Joseph Haynes Davis is running against Tom Young. Davis' experience ranges from mortgage law to criminal law, while Young's practice is in appellate cases.
"I am running because I feel strongly about the need for judges who are hard workers and who are efficient, because the courts are understaffed and underfunded," Young said. "I just think it's important for the public and especially litigants to have meaningful access to courts."
Davis couldn't be reached Friday.
Assistant State Attorney Lorraine De Young is running for a spot on the bench in the 41st division. She prosecutes sex crimes and resentencing for juvenile offenders who were sentenced to life without parole before the law allowing those sentences was declared unconstitutional.
"Hopefully I would be one of those judges that would run a very good, fair, efficient courtroom," De Young said. "And with my experience with the law I think I would bring a lot to the bench."
Also running in the 41st division are Dean Mosley, an immigration and criminal defense attorney who graduated from the Thurgood Marshall School of Law in Houston; and Laura Shaffer, who was a supervising attorney for the Department of Children and Families before opening a private practice in 2008.
Some of the people Shaffer represents are minors who are victims of human trafficking, which she said gives her insight into the needs of people who come before the court.
"I think it's important to recognize that it is the most important day of their lives and that they should be treated with respect and dignity," she said.
Mosley could not be reached this week.
In Seminole County, incumbent Circuit Judge Melissa Dyan Souto will face opposition in her first race since being appointed to the bench in 2015. She's at the juvenile courthouse handling cases including dependency and delinquency. Because those cases can be so personal, Souto said she makes a point to listen to those who come before her.
"I find a lot of times that that diffuses the situation somewhat," she said. "I remind them that I understand this is an emotional situation, and redirect them to what we are here for."
Running against her is Adam Pollack, who has a private criminal defense and family law practice.
"I've had an opportunity to really see people in different stages of their life and I've always been there to help them resolve difficult situations," he said. "While you may be dispensing justice, there should always be an element of compassion."
glotan@orlandosentinel.com or 407-420-5774
--------
Ex-state attorney Jeff Ashton to run for circuit judge
Former Orange Osceola State Attorney Jeff Ashton has filed to run for judge on the Ninth Judicial Circuit Court.
Steven Lemongello
Orlando Sentinel
Former state attorney Jeff Ashton wants to sit on the other side of the bench.
Ashton, who lost his position as Orange Osceola state attorney last year to Aramis Ayala, filed to run Tuesday for a seat as a judge on the Ninth Judicial Circuit Court in 2018.
He is one of two candidates who have filed to run for the open seat along with attorney David Hamilton Harris.
Marc Lubet, the judge serving in the seat, is retiring at the end of his six-year term.
Ashton was elected state attorney in 2012 after defeating his former boss and fellow Democrat, Lawson Lamar, in an open primary after making his name as the prosecutor in the 2011 Casey Anthony murder trial.
In 2015, he was caught up in the hack of the Ashley Madison dating site for married people and admitted to visiting it while at his office.
Ashton claimed he never had an affair stemming from his use of the site, saying at a news conference, "While I indulged my curiosity about the site, it never went beyond that. These were incredibly stupid choices."
But while he said he used public Wi-Fi to visit the site on his personal laptop, he said he broke no laws.
His defeat by Ayala in the 2016 Democratic primary came after a Washington, D.C.-based PAC connected to billionaire George Soros poured almost a million dollars into her campaign, which ended up outspending Ashton's campaign by about 14 to 1.
TV ads and mailers accused Ashton of unfair racial policies, which he denied as "lies."
In an opinion column in the Orlando Sentinel in March, Ashton criticized Ayala's decision not to seek the death penalty in capital murder cases, for which she had been stripped of her authority to try such cases by Gov. Rick Scott.
"Adherence to the statute is mandatory, morons," Ashton wrote.
slemongello@orlandosentinel.com, 407-418-5920 or @stevelemongello