Two bald eagle chicks in their nest (USF&WS)
Did our Anastasia Mosquito Control District of St. Johns County commit federal felonies by spraying bald eagle nests without providing map of locations to its contractor?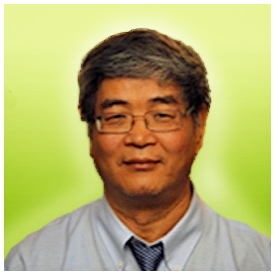 RUI-DE XUE, Director of the Anastasia Mosquito Control Commission of St. Johns County
President-elect of the Florida Mosquito Control Association
Failed to Notify Aerial Spraying Contractor of Bald Eagle Nest Locations
After Hurricane Matthew
GARY HOWELL
Chair of Anastasia Mosquito Control Commission
Bigoted Republican Trump supporter, high school dropout, refused to cooperate with Sheriff's internal affairs investigation of William Jones over illegal campaign activities, invoking his Fifth Amendment privilege against self-incrimination

WAYNE E. FLOWERS, Lewis, Longman & Walker
Respected environmental and government lawyer
Counsel for AMCD, 2010-date
Has not returned my telephone message
AMCD apparently never contacted him before spraying organophosphates around bald eagle nests, never providing map of bald eagle nest locations to aerial contractor, potentially violating AMCD policy the Bald and Golden Eagle Protection Act and the Migratory Bird Treaty Act
On Monday, November 14, 2016 I reported to the United States Department of the Interior's Fish & Wildlife Service the Anastasia Mosquito Control Commission of St. Johns County for criminal investigation of AMCD spraying organophosphate neurotoxins on bald eagle nests in October 2016.
Interviews are already being conducted of persons knowledgeable of the bald eagles and the District's failure to check with St. Johns County or provide the bald eagle location map to its contractor.
Failing to provide the map to the contractor violated AMCD Board policy.
AMCD Director RUI-DE XUE is the President-elect of the Florida Mosquito Control Commission.
XUE took 29 days to provide requested data -- it confirms that areas sprayed are populated by bald eagles, including areas bordering our St. Johns River.
It is not known whether any bald eagles died, but a "taking" in criminal violation of two federal felony statutes may have occurred by the act of spraying, just as in the October 10, 2001 cutting down of a bald eagle nest tree by PIERRE THOMPSON, grandson of the founder of
The St. Augustine Record
, who was successfully prosecuted by the United States Attorney for the Middle District of Florida in the case of
United States of America v. Thompson Bros. Realty
.
Let justice be done. Now. May AMCD never spray another bald eagle nest with neurotoxin poisons.