PROBLEM SOLVED: Update: the day after I sent the e-mail, City Manager John Patrick Regan, P.E. and City Planning and Building Director David Birchim met with DAVID BARTON CORNEAL. CORNEAL is deleting the wedding and special event solicitation from his website. Pennsylvania DAVID CORNEAL claimed to Messrs. Regan and Birchim that he was going by any earlier version of the DOE PUD, not the one that was adopted. Do you believe that? Another victory.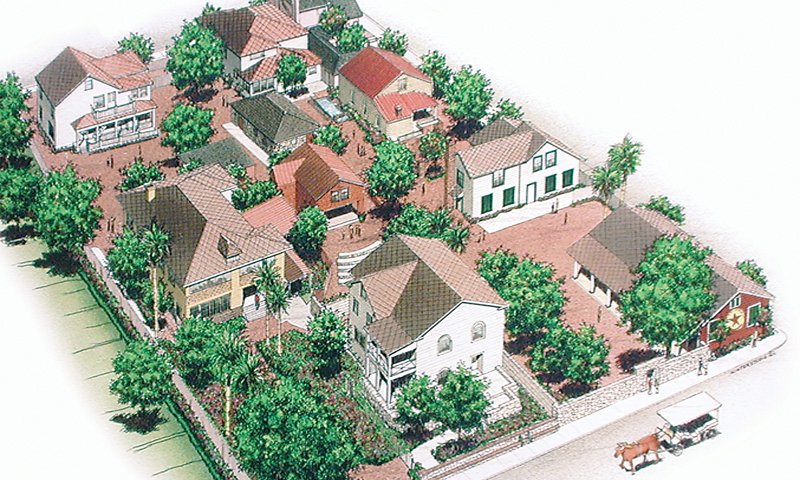 Controversial lawyer-developer DAVID BARTON CORNEAL'S CONTROVERSIAL DOW PLANNED UNIT DEVELOPMENT (DOW PUD) will purportedly one day open as "The Collector," transmogrifying the state-funded DOW MUSEUM OF HISTORIC HOMES -- nine historic homes (one demolished on false pretenses) -- into a fancy-bears hotel for the wealthy.
Now, DAVID CORNEAL is apparently violating the terms of his PUD, which bans weddings. I've asked Commissioners to place the matter on the next Commission agenda and to revoke the PUD:
-----Original Message-----
From: Ed Slavin

To: nshaver ; rhorvath ; cityfreeman ; NancySikesKline ; tneville ; ilopez ; jregan ; dmay ; dbirchim
Sent: Sun, Jan 8, 2017 4:49 pm
Subject: DOW PUD REVOCATION REQUESTED: "THE COLLECTOR" HOTEL IS OPENLY, NOTORIOUSLY ADVERTISING WEDDINGS AND RECEPTIONS BEFORE IT EVEN OPENS
Dear Mayor Shaver, Vice Mayor Neville, Commissioners Sikes-Kline, Freeman and Horvath and City staff:
1. Please place the DOW PUD on our St. Augustine City Commission's January 23, 2017 agenda.
2. Please issue an Order to Show Cause requiring an administrative-judicial hearing on revocation.

3. "The Collector" hotel owner, DAVID BARTON CORNEAL, is now advertising weddings to rent the entire hotel.

See screen shots, below.

4. The PUD application stated that no weddings or wedding receptions would ever be allowed.

5. In adopting the PUD, City Commissioners voted to ban amplified music and special events. Commission m

inutes reflect:

"Mayor Shaver asked for clarification on what type of events would be permitted on the property. Ms. Avery-Smith replied that special events would not be allowed."

6. Commission's 4-1 vote (after midnight, in the first hour of August 25, 2015) was based upon this binding legal commitment in the PUD.

7. By analogy to F.R.Civ. P. Rule 60(b)(1,2,3,4,6), please make findings of fact and conclusions of law re:
(1) mistake, inadvertence, surprise, or excusable neglect;
(2) newly discovered evidence that, with reasonable diligence, could not have been discovered in time to move for a new trial under Rule 59(b);
(3) fraud (whether previously called intrinsic or extrinsic), misrepresentation, or misconduct by an opposing party;
(4) the judgment is void;
(5) the judgment has been satisfied, released, or discharged; it is based on an earlier judgment that has been reversed or vacated; or applying it prospectively is no longer equitable; or
(6) any other reason that justifies relief.
Thank you.
With kindest regards, I am,
Sincerely yours,
Ed Slavin
904-377-4998
WEDDINGS
A storybook setting
for St. Augustine weddings
Against a backdrop of weathered coquina walls, cobblestone courtyards and lush gardens, your wedding at The Collector Luxury Inn exudes Old World romance while remaining firmly, unfailingly modern.
Allow our dedicated event specialist to assist you in planning a destination wedding in historic St. Augustine that surprises and delights your guests with thoughtful attention to detail.
Exquisite garden ceremonies and celebrations are layered with the romance inherent in a place so intertwined with art and history.
Exquisite guest rooms and suites, garden ceremonies and celebrations, custom sightseeing excursions, all layered with the romance inherent in a place so intertwined with art and history.
The Collector Luxury Inn & Gardens can accommodate up to 200 guests for outdoor wedding ceremonies. We welcome your inquiry regarding a full buy-out of the inn for your destination wedding.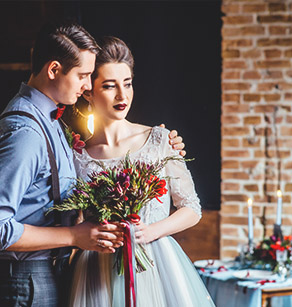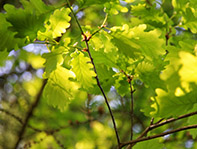 KEEP IN TOUCH
& Receive Seasonal Offers
SPECIAL OCCASIONS
Celebrate a milestone
moment in St. Augustine
Whether you're planning a wedding, corporate retreat or reunion of friends and family, The Collector Luxury Inn & Gardens offers what is surely St. Augustine's most unique and memorable setting: a full city block with
nine historic homes set amid lush gardens, breezy courtyards and winding pathways that become your very own oasis in the heart of America's oldest city.
Here, every experience is a modern, sensory immersion in provenance, art, history and romance.
REQUEST PROPOSAL
Gather for garden receptions beneath a canopy of live oaks, sip craft cocktails at The Well, join the inn's art historian for an immersive tour of the property's exquisite outdoor sculpture, stone fountains and wrought iron gates. Here, every experience is
a modern, sensory immersion in provenance, art, history and romance.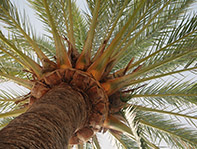 KEEP IN TOUCH
& Receive Seasonal Offers