NOT SO FAST, CROOKED DEVELOPERS.
This odd notion was pushed again, by developer-driven County Administrator MICHAEL DAVID WANCHICK and county staff, at the behest of the "development community" -- what is that exactly? Foreign-funded secretive Limited Liability Companies and unlicensed "developers."
Enter Commissioner Henry Dean, former Executive Director of the St. Johns River Water Management District, former Executive Director of the South Florida Water Management District, an environmental lawyer with 30 years of government service. Henry Dean is against this. Joined by Commissioners Paul Waldron and Jay Morris, it appears that this idea may be halted or ameliorated.
As I told Commissioners, developers want to cram in even more homes in St. Johns County, despite having approvals for 70,000. The cynical "development community" long bossed and bullied our politics through corrupt Sheriff DAVID SHOAR, his predecessor NEIL PERRY, and PERRY's wife, SID PERRY, who ran the "Issues Group" that pre-selected all Commissioners elected here 1998-2004, while funneling millions of dollars in campaign cash into their campaigns. The crooks want to cram even more people in this beautiful place like slaves on slave ships in the 1600s.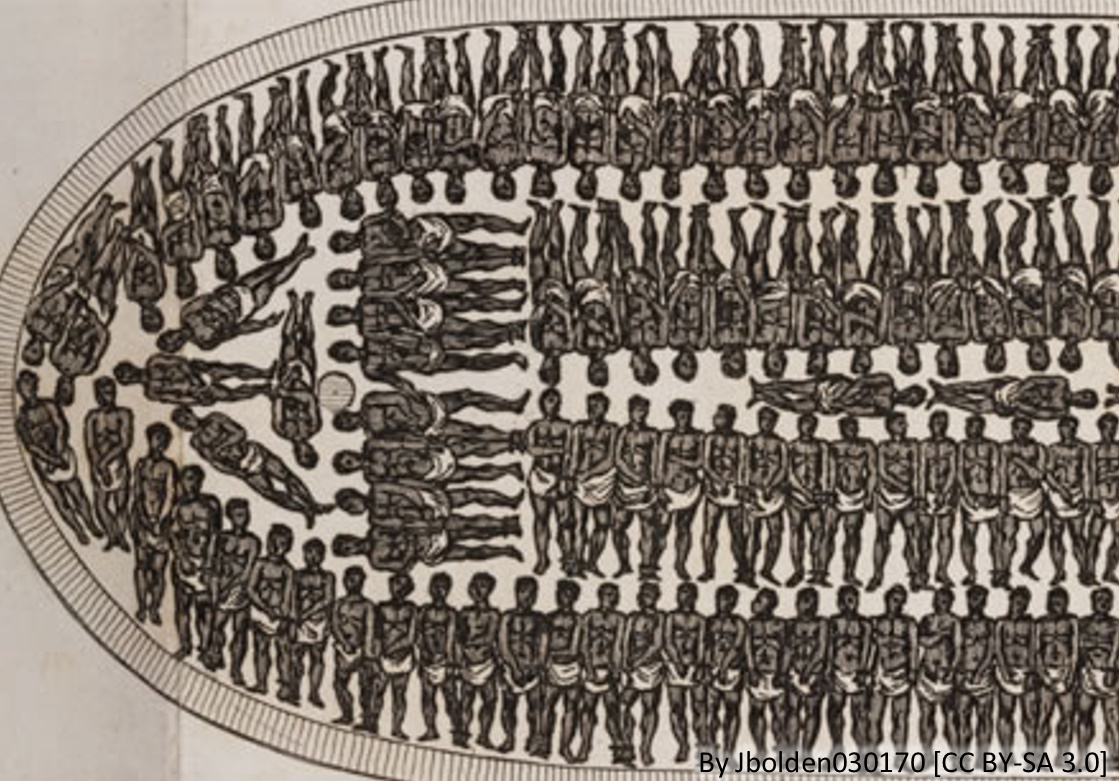 In the words of JFK's favorite conservative British politician, Lord Falkland: "When it is not necessary to change, it is necessary not to change."
Funnily enough, the failing
St. Augustine Record
's editor omitted all public comment against the proposal, by B.J. Kalaidi and me.
Wonder why?
Perhaps the revenue to the
Record
from government ads and from unfair and deceptive real estate ads from ugly developments from TOLL BROTHERS and other giant corporations provides sufficient incentive for the craven MORRIS COMMUNICATIONS family to pressure reporters not to cover the news without fear or favor.
That's why we need a real newspaper in this town.
But thanks to Jake Martin for trying to do his job, working for a newspaper that continues to coverup the Michelle O'Connell case,
Posted February 23, 2017 12:02 am
By JAKE MARTIN jake.martin@staugustine.com
Developers support counting improved retention ponds toward open space requirements

Should improved stormwater retention ponds count toward a developer's requirements to provide open space within their Planned Unit Developments? How St. Johns County commissioners answer that question could have a direct impact on the densities of future and existing projects.
Commissioners are considering a change to the Land Development Code that would allow the ponds, with certain improvements and amenities provided, to account for a specified percentage of the minimum open space standard of 25 percent. Developers at Tuesday's commission meeting threw their support behind the proposal.
Open space currently includes recreation, buffers, common areas, environmentally sensitive areas and other conservation or preservation areas providing either significant or essential natural habitat.
Assuming the necessary improvements are provided, residential developments of 10 acres or less — as well as all non-residential developments — could count 100 percent of their retention ponds as open space. Meanwhile, residential developments of more than 10 acres that provide all the necessary improvements could count 50 percent of their retention ponds as open space.
The draft language gives owners and developers a "menu approach" to providing plantings and other amenities along a retention pond so that it may serve as an "enhanced community feature," such as wildlife habitat, a recreation amenity and/or scenic vista.
Developers said the county's open space rule previously included stormwater retention ponds but that the provision was changed at a time where building had come to all but a standstill and no one was really looking.
Beth Breeding with the Northeast Florida Builders Association said the inability to develop the 25 percent set aside for open space, plus another 15 percent for the ponds, as required under the existing rules, has led to higher home prices.
"Developers and builders are constantly fighting to get prices down," she said. "All we're fighting for is to get back what we previously had."
Breeding also said it would be in the county's best interest to allow developers more density on less land because the same number of houses will be needed "regardless."
"Then we don't have to go sprawl," she continued. "We don't have to go out and build more roads that need to be maintained. It all comes down to making better use of the land we have."
Jessie Spradley, also with the association, said a study by the National Association of Home Builders (whose purpose is to represent the housing industry) found 25 percent of the cost of a home is directly related to government regulation and fees.
"This stormwater regulation is a perfect example of how you're adding onto the cost of a home for your St. Johns County residents when they go to buy," he told commissioners.
Commissioner Jay Morris said he was tempted to call many of the retention ponds "small lakes," at least the ones he's seen in Ponte Vedra Beach, and that the purpose has been to get as many homes as possible on the water.
"We have an abundance of water and, I guess, what you'd call waterfront property," he said, adding those lots are typically of a higher price. "They (the developers) went out of their way to make the retention ponds bigger."
Morris said the subject of the regulation and its costs has never come up, much less been presented as a problem, in any conversation he's had with builders or anybody else in his six years as a commissioner.
"I was amazed, when it first came up to us, that we're even involved in it," he said, referring to the proposed code change.
Commissioner Henry Dean said he sees retention ponds as part of the horizontal infrastructure required to deal with runoff and that he did not know what the intent of previous boards may have been to include or exclude the ponds from the open space rule.
"I have never felt that they are a part of what I would describe as open space," he said. "I see open space as parks, preserves, for use by citizens who purchased lots or homes in that subdivision."
Commissioner Paul Waldron, citing concerns with density and allowing more homes on projects, echoed Dean's sentiments.
"We're a little overcrowded now, as it stands, and this would add to it," he said. "Plus, it would open us up for everybody to come back and ask for a variance of what they've already got in the plans."
(Later in the meeting, Suzanne Konchan, director of growth management for the county, said it was not "unreasonable" to assume some applicants would come back and re-tune their PUDs and that the county has seen examples of this after previous code changes. She said there are some barriers, however, to major modifications, which would require multiple hearings before the commission and Planning and Zoning Agency.)
Commission Chair Jimmy Johns saw it differently.
"This is, as I see it, an option," he said. "It's not a mandate … I see this as providing an additional item for choice."
Johns said there's a cost associated with "amenitizing" a pond that would require developers to go above and beyond the minimum standards to reap any benefits.
Commissioner Jeb Smith said he was concerned the county risks impeding commercial development by excluding the ponds from open space requirements and that he agreed with Johns' assessment that the change would constitute the creation of an option rather than a mandate.
Morris said whether the "option" was required or not wasn't the issue.
"It would be used to put in more homes," he said. "I would stay with where we are right now."
As outlined in the draft language, developers would have to provide a 15-foot perimeter buffer landscaped with native grasses and shrubs; a design for the pond with contours and curvilinear shape for a "more natural landscaping effect;" a 4:1 slope ratio (the steepest slope for a retention pond that does not require a physical barrier such as a fence around the perimeter); as well as breaks for overlooks, wildlife viewing platforms and pond maintenance.
Additionally, ponds would have to include two of the following: location adjacent to other natural open space areas; a fountain or aeration system; a 3-foot wide perimeter trail around the pond with a gazebo, deck, bridge or boardwalk; an island within the stormwater pond with landscaping; or meandering water partition channels internal to the pond (for additional nutrient uptake).
County staff said on the one hand, the changes would provide more "flexibility" with design for developers, add amenities for residents living within the development, and create a more aesthetically pleasing environment that could double as wildlife habitat. On the other hand, they said the majority of open space could consist of stormwater retention ponds since they typically require 11 to 15 percent of a development area, resulting, potentially, in decreased upland preservation. Retention ponds are also designed specifically to manage stormwater and not designed to be recreational ponds for fishing or swimming.
Tuesday's discussion was just for information. The board took no formal action, although Waldron indicated he would like to see more data on how regulations have affected home prices and whether removing them would result in any changes. Smith and Dean, in their closing comments, said they were committed to expanding the county's economic base, particularly by bringing in more commercial development. They said they would like to see how St. Johns County compares with other counties in terms of recognizing open spaces and what effect any disparities in that practice might have on recruiting businesses.
On Oct. 20, 2015, commissioners directed staff to research allowing stormwater ponds as open space and to provide for specific examples of required stormwater pond improvements. At a follow-up meeting on May 3, 2016, commissioners directed staff to further refine the provisions, have them vetted by the development community and bring them back for further discussion.
Commissioners are also considering clarification language for fences, walls or hedges located on or near retention walls, berms or other grade changes, and how their heights are measured. Existing code allows for a fence six feet in height regardless of a change in grade. County staff is proposing three options that would provide clarity when measuring fence height adjacent to or upon grade changes in elevation that take into account distance from property lines and other criteria.
For commissioners to effectuate any changes to the Land Development Code would require an initial public hearing before the board, a second public hearing before the PZA for its recommendations and a third and final public hearing before the board.
Comments
PRISCILLA BENNETT
Open space, by definition, is space that is not filled. Preservation areas are not only heavily vegetated, they are also off-limits as the conservation easement do not allow paths or other pedestrian or bicycle access. How does that benefit a community?
Here's an idea- go to any community and stand next to the pond. Ask any child or even adult that comes by whether they are walking by a "horizontal engineered infrastructure element" or whether they are walking by a pond.
Joe Potosky
Open space? I think not.
Once homes are built there is no going back. Home after home after home for as far as the eye can see..
At the end of the day will it kill a developer to include acreage set aside for true open space that doesn't include retention ponds?
Yes Priscilla. I think the old fashioned word for this was balderdash. Open space means something the residents can walk through, even if it were covered in brambles.. Not a sump to drain water from where they built houses.
PRISCILLA BENNETT
Well Wayne, they CANNOT walk through conservation areas, either. Not only is the vegetation too dense,,, the conservation easements prohibit paths or other forms of public access. Soooooooo where's your point?
And- tell the ducks, the frogs, the turtles, the otters, the egrets et al that they are not really in a pond.
First Coaster
It is only open space for our elite commissioners who can walk on water.
ReplyShare+2
(edited)1 day ago
Jack (sponger) Harvell
I'm with mach. The double purpose (double talk) nonsense of counting a retention pond as a conservation easement or open space is analogous to Home Depot declaring it's parking lot as open space. It's a requirement necessary to operate their business, just like the retention pond is necessary for runoff from the construction of new housing. Whether you can walk on it is of absolutely no relevance. The pond is there because it has to be as a consequence of building. Setting aside land for wildlife and /or to not have every square inch covered with a structure is what the goal is here..
Wayne (mach) Hoyle
Translation: Developers support making more money at your expense. Period.
Bill LAZAR
I'd love to see 10% of this interest figure out why no one is building for our local workforce, that includes families making $50-$90,000. We need just as much thought when asking for density increases, to consider, just a few, homes for local teachers, first respondérs, or heaven forbid, some of the people building these homes. in one week, two different stores had an employee leave town, and their job, due to housing costs. And that was just places I patronize. Not a good sign
F HUDNALL
Bill, Thank you for always standing up for us workers. I always feel like you are battling a 4' thick by 500' tall solid brick wall but you keep at it bravely. Please don't forget us Nurses. We make much less than people think. We have to work long, hard 50+ hours, 50 weeks a year ( I get 2 weeks vacation) to dream of 50,000 gross. Then I must pay for my own retirement, no one else does, and I pay the lion's share of my health insurance too. Disney does not give us discounts. No one does. I cannot figure that one out- different subject though. So, please remember we Nurses take care of the community too and want to live here where many of us were born and raised, but are being chased out every day by the price of housing. I would bet that 55-65% of the nurses I work with in St. Augustine live in Palm Coast. Who will take care of all the newbies here when the nurses can no longer live and work here and Palm Coast grows to support them working there?
Bill LAZAR
MY son graduated from Pedro M High's medical academy, just graduated from SanteFe College's CVT program, I hear you loud and clear. Take a few minutes and write or call our County Commissioners, remind them how important it is to have nurses living close to work .Or eventually we lose you to a closer job opportunity.
David Cash
No required infrastructure should be counted as open space. Using this proposed logic you should count the roads, sidewalks, and lift station as open space. Ridiculous! The density of most developments is already unacceptable.