The St. Augustine Record
never reported on Commissioner ERROL DONLEDY JONES' excesses when he was a City Commissioner and louche lapdog for developers. Now that he is merely the town drunk, the
Record
continues to ignore his misdeeds.
Thanks to the St. Augustine Police for arresting him, again and again, to City Manager John Patrick Regan, P.E. for allowing the police to do their jobs without fear or favor, and to
Historic City News
for reporting the news.
When JONES was a Commissioner, he demanded that Mr. Regan release him when he was arrested for assaulting an officer and resisting arrest. Mr. Regan rightly refused, unlike his predecessor, WILLIAM BARRY HARRISS, who now works for Sheriff DAVID SHOAR.
That night, Jones said to the arresting officers, "Do you know who I am?" This led Commissioner Leanna Sophia Amaru Freeman to joke to colleagues that she was changing her Commissioner badge to state, "Do you know who I am?"
Police arrest former city commissioner for battery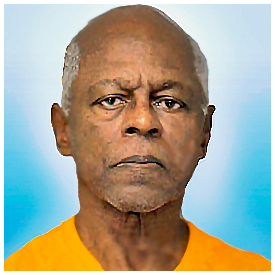 Historic City News was informed that Errol D Jones has been arrested yet again by city police officers and charged with simple battery, a first-degree misdemeanor.
The 74-year-old former St Augustine city commissioner who gave his address as 113 DeHaven Street was booked in the St Johns County detention facility at about 9:00 p.m. on Monday night.
Jones is currently being held without bond pending his first appearance hearing tomorrow morning.
Jones previous arrests and convictions or dispositions:
| | | |
| --- | --- | --- |
| Case Type: | Criminal Felony | |
| Judge: | MALTZ, HOWARD M. | |
| Agency: | ST AUGUSTINE POLICE DEPT | |
| Status Date: | 1/5/2017 | |
| Total Fees Due: | 1020.00 | |
| Count | Description | Disposition |
| 1 | ASSAULT (784.011 1) | ADJUDICATED GUILTY |
| 2 | RESISTING AN OFFICER WITHOUT VIOLENCE (843.02) NOLLE PROS | |
| | | |
| --- | --- | --- |
| Case Type: | Misdemeanor | |
| Judge: | CHRISTINE, ALEXANDER R JR | |
| Agency: | ST AUGUSTINE POLICE DEPT | |
| Status Date: | 10/3/2016 | |
| Total Fees Due: | 474.00 | |
| Count | Description | Disposition |
| 1 | VIOLATION OF CONDITION OF PRETRIAL RELEASE (741.29 6) | ADJUDICATED GUILTY |
| | | |
| --- | --- | --- |
| Case Type: | Criminal Felony | |
| Judge: | TRAYNOR, J MICHAEL | |
| Agency: | ST JOHNS COUNTY SHERIFFS OFFICE | |
| Status Date: | 5/17/2016 | |
| Total Fees Due: | 0.00 | |
| Count | Description | Disposition |
| 1 | ABUSE OF AN ELDERLY PERSON OR DISABLED ADULT (825.102 1) | ANNOUNCEMENT OF NO INFO/NO PETITION |
| | | |
| --- | --- | --- |
| Case Type: | Misdemeanor | |
| Judge: | CHRISTINE, ALEXANDER R JR | |
| Agency: | ST AUGUSTINE POLICE DEPT | |
| Status Date: | 12/12/2012 | |
| Total Fees Due: | 0.00 | |
| Count | Description | Disposition |
| 1 | BATTERY (784.03 1a) | PRE-TRIAL DIVERSION |
| 2 | DISORDERLY CONDUCT (877.03) | PRE-TRIAL DIVERSION |
| 3 | BATTERY (784.03) | ANNOUNCEMENT OF NO INFO/NO PETITION |
| 4 | BATTERY (784.03) | ANNOUNCEMENT OF NO INFO/NO PETITION |
Case Type: Misdemeanor
Judge: TINLIN, CHARLES
Agency: ST AUGUSTINE POLICE DEPT
Status Date: 3/20/2012
Total Fees Due: 0.00
Count Description Disposition
1 OBSTRUCT OFFICER WITHOUT VIOLENCE (843.02)
ADJUDICATION WITHHELD
2 TAMPERING WITH A WITNESS IN MISDEMEANOR (914.22 4a) NOLLE PROSSED