With no significant employment experience or education, appointed by Governor RONALD DION DeSANTIS, is SARAH ARNOLD the latest inexperienced, other-directed ingenue to take copious quantities of developer CA$H?
Past lugubrious goobers were admittedly recruited by corrupt disgraced ex-Sheriff DAVID SHOAR, who legally changed his surname from "HOAR" in 1994.
Is SARAH ARNOLD, married to a corporate lawyer, bought and paid for by corporate oligarchs like corrupt State Senator TRAVIS HUTSON, obligated to vote to destroy our beloved St. Johns County with deforestation, clear-cutting, wildlife-killing, unfair taxation of developers and other corporations, and obscene proposed 15% sales tax increase?
ARNOLD has raised $146,500 from the usual suspects.
Let by State Senator TRAVIS HUTSON (R-HUTSON COMPANIES), whose stinky $ILVERLEAF expansion she supported in her very first vote and motion on December 21, 2021, the parade of contributors boggles the mind?
In the words of The Washington Post's confidential source in Watergate, "Follow the money."
Why do corporate oligarchs support such an inexperienced, unsophisticated, uninformed, candidate?
SARAH ARNOLD
In the words of FBI Associate Director Mark Felt to Bob Woodward: "Follow the money."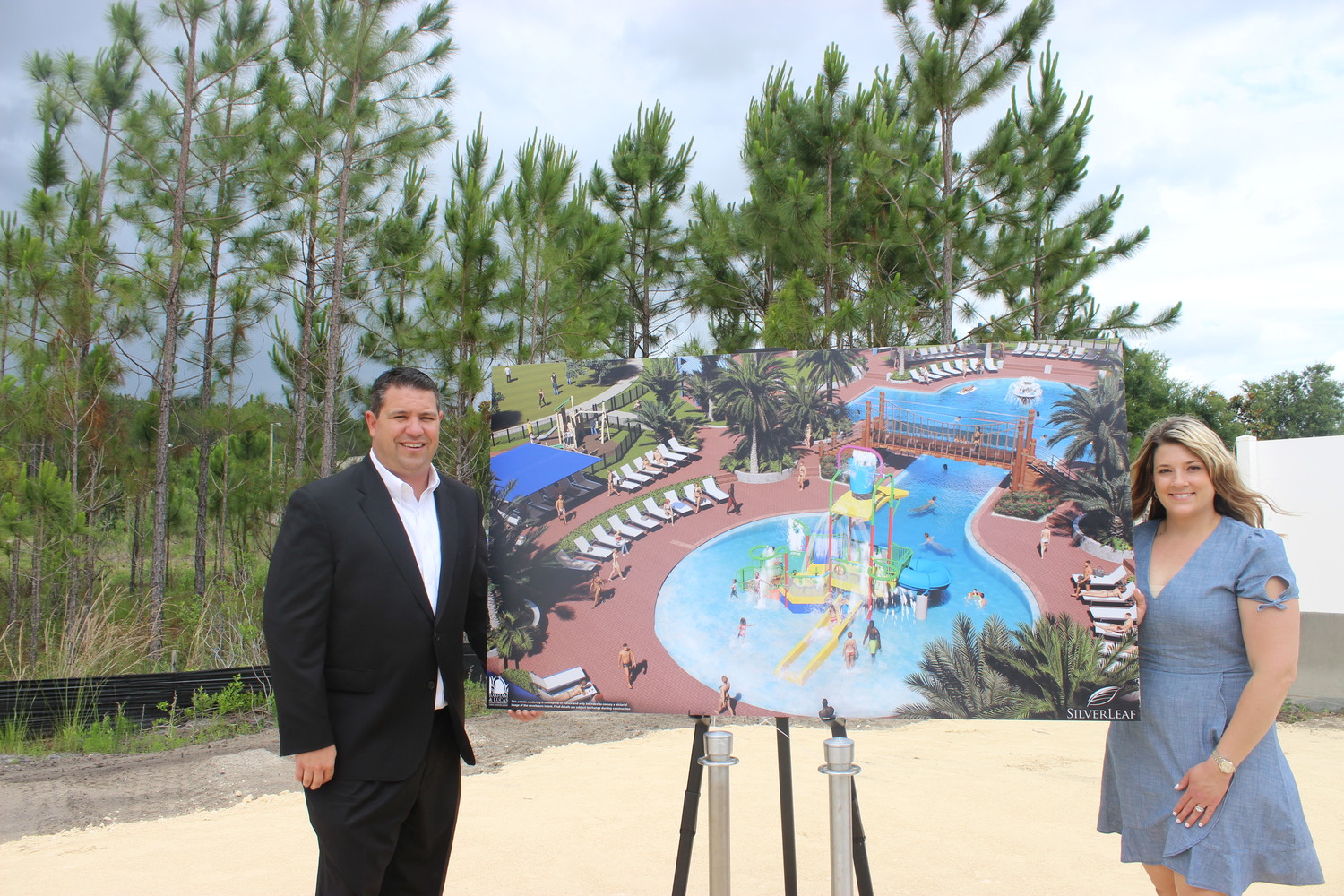 From Supervisor of Elections website:
Candidate: Sarah Arnold
Office: County Commission - Dist 2
Campaign Treasurer's Report – Itemized Contributions
Seq#
Date
Contributor
Entity
Occupation
Cont. Type
Amend
Amount

1

3/31/2022

Charles W Arnold Jr
13738 Mandarin Rd
Jacksonville, FL 32223

Individual

Attorney

Check

$1,000.00

2

3/23/2022

CC North Central LLC
2379 Beville Rd
Daytona Beach, FL 32119-

Business

Real Estate

Check

$1,000.00

3

3/31/2022

Bruce Humphrey
1524 Barrington Circle
St. Augustine, FL 32092

Individual

Attorney

Check

$250.00

4

3/31/2022

Committee For Economic Develop
818 A1A N Ste 208
Ponte Vedra, FL 32082

Political Comm.
(Federal or State)

Political Committee

Check

$1,000.00

5

3/31/2022

Israel Guibas
601 Rothmoor Ln
Saint Johns, FL 32259

Individual

Manager TWISTED COMPASS BREWIN

Check

$1,000.00

6

3/23/2022

Rick C Brewer
13752 Mandarin Rd.
Jacksonville, FL 32223

Individual

Purchasing Agent

Check

$1,000.00

7

3/23/2022

Daniel K Bean
309 Saint Johns Golf Drive
St. Augustine, FL 32092

Individual

Attorney

Check

$500.00

8

3/31/2022

Carolyn C Arnold
13738 Mandarin Rd
Jacksonville, FL 32223

Individual

Homemaker

Check

$1,000.00

9

3/23/2022

D.R. Repass LLC
111 Solana Rd Unit B
Ponte Vedra Beach, FL 32082

Business

Law Firm

Check

$1,000.00

10

3/23/2022

Sleiman Holdings Inc
1 Sleiman Parkway
Jacksonville, FL 32216

Business

Real Estate

Check

$1,000.00

11

3/31/2022

Seavin, INC
19239 U.S. HWY 27 N.
Clermont, FL 34715

Business

Winery Business

Check

$500.00

12

3/23/2022

Julia K Traylor
4706 Ivanhoe Rd
Jacksonville, FL 32210

Individual

Homemaker

Check

$500.00

13

3/24/2022

John Rood
3030 Hartley Road, Suite 310
Jacksonville, FL 32257

Individual

FL CollegeChair

Check

$1,000.00

14

3/8/2022

Joshua Woolsey Morcom
203 Fort Wade Road
Ponte Vedra Beach, FL 32081

Business

Law Firm

Check

$1,000.00

15

3/23/2022

Building Florida's Future
115 East Park Avenue, Suite 1
Tallahassee, FL 32301

Political Comm.
(Federal or State)

Political Committee

Check

$1,000.00

16

3/23/2022

Kristen Hutson
1016 Eagle Point DR.
St. Augustine, FL 32092

Individual

Homemaker

Check

$1,000.00

17

3/23/2022

Samuel B Crozier
55 Sailfish Dr.
Ponte Vedra Beach, FL 32082

Individual

Homeowners Associate President

Check

$1,000.00

18

3/23/2022

Good Government for Florida, I
115 East Park Avenue, Suite 1
Tallahassee, FL 32301

Political Comm.
(Federal or State)

Political Committee

Check

$1,000.00

19

3/23/2022

Susan M Ottenstroer
2180 Eventide Ave
Jacksonville, FL 32259

Individual

Retired

Check

$500.00

20

3/23/2022

Ancient City Land Management L
395 Saint Marks Pond Blvd
Saint Augustine, FL 32095

Business

Land Project Management Firm

Check

$1,000.00

21

3/23/2022

Growing Florida's Economy
115 E Park Ave, Suite 1
Tallahassee, FL 32301

Political Comm.
(Federal or State)

Political Committee

Check

$1,000.00

22

3/23/2022

Henry Dean & Associates LLC.
224 N. Forest Dune Dr.
St. Augustine, FL 32080

Business

Accounting

Check

$250.00

23

3/23/2022

Vernan Wayne Williford
9410 Coxwell Estates Ct
Jacksonville, FL 32221

Individual

Retired

Check

$1,000.00

24

3/24/2022

Sonya Rood
3030 Hartley Road, Suite 310
Jacksonville, FL 32257

Individual

Retired

Check

$1,000.00

25

3/31/2022

Bayard Raceways, Inc
PO Box 959
Orange Park, FL 32067

Business

Gaming

Check

$500.00

26

3/23/2022

K. T. (Peter) Ma
3085 Prescott Falls Dr.
Jacksonville, FL 32224

Individual

Land Development

Check

$1,000.00

27

3/23/2022

Jodi V Coxwell
3490 Otis Rd
Jacksonville, FL 32220

Individual

Homemaker

Check

$1,000.00

28

3/31/2022

Marvin C Kloeppel
275 1ST Street South Unit 502
Jax Beach, FL 32250

Individual

Attorney

Check

$500.00

29

3/31/2022

400 East Bay Street II LLC
275 1st Street South Unit 502
Jax Beach, FL 32250

Business

Land Development

Check

$500.00

30

3/23/2022

Chandler Designs
490 Chandler Oaks Lane
St. Augustine, FL 32092

Business

Event Venue

Check

$1,000.00

31

3/23/2022

Michael R Smith
7625 State Road 13 North
St. Augustine, FL 32092

Individual

Contractor

Check

$1,000.00

32

3/23/2022

C. Elizabeth Newton Riley
13596 Mandarin RD.
Jacksonville, FL 32223

Individual

Homemaker

Check

$250.00

33

3/23/2022

TLC Equities G.P.
1 Sleiman Pkwy Suite 240
Jacksonville, FL 32216

Business

Investment Firm

Check

$1,000.00

34

3/23/2022

Conservatism Counts
115 East Park Avenue, Suite 1
Tallahassee, FL 32301

Political Comm.
(Federal or State)

Political Committee

Check

$1,000.00

35

3/23/2022

Oxford Estates LLC
3741 San Jose Pl STE 7
Jacksonville, FL 32257

Business

Real Estate

Check

$1,000.00

36

3/31/2022

Russ ELM Inc
1035 Kings Avenue
Jacksonville, FL 32207

Business

Architecture

Check

$500.00

37

3/23/2022

Parsley Corp
161 Hampton Point Dr Suite 1
St. Augustine, FL 32092

Business

Event Planning

Check

$1,000.00

38

3/23/2022

Committee For Responsible Repr
115 East Park Avenue, Suite 1
Tallahassee, FL 32301

Political Comm.
(Federal or State)

Political Committee

Check

$1,000.00

39

3/23/2022

River City Station LLC
3741 San Jose Pl STE 7
Jacksonville, FL 32257

Business

Real Estate

Check

$1,000.00

40

3/31/2022

Blackstar Group. LLC
Post Office Box 3146
St. Augustine, FL 32085

Business

Technical Event Production Ser

Check

$300.00

41

3/23/2022

A Bold Florida Future
115 E Park Ave, Suite 1
Tallahassee, FL 32301

Political Comm.
(Federal or State)

Political Committee

Check

$1,000.00

42

3/31/2022

The Aug Holdings LLC
5 Arredondo Ave
St. Augustine, FL 32080

Business

Management of Companies and E

Check

$250.00

43

3/30/2022

Craig Dewhurst
368 Sophia Terrace
St. Augustine, FL 32095

Individual

Insurance Agent

Check

$250.00

44

3/23/2022

John T Dodson III
475 Palmwood Ln
Atlantic Beach, FL 32233

Individual

Real Estate

Check

$1,000.00

45

3/23/2022

H&H Constructors of Fayettevil
14701 Phillips Highway Suite 300
Jacksonville, FL 32256

Business

Home Builders

Check

$1,000.00

46

3/23/2022

Lavonne Hill
11708 Surfbird Cir.
Jacksonville, FL 32256

Individual

Retired

Check

$50.00

47

3/23/2022

Jennifer A Labroad
1338 Ponte Vedra BLVD.
Ponte Vedra Beach, FL 32082

Individual

Homemaker

Check

$1,000.00

48

3/23/2022

SJP LLC
3030 Hartley Rd Suite 300
Jacksonville, FL 32257

Business

Real Estate

Check

$1,000.00

49

3/31/2022

David C Drysdale
999 Anastasia Blvd
St Augustine, FL 32080

Individual

Tourism

Check

$200.00

50

3/23/2022

Ash-Brooke Construction Inc
5303 Wesconnett Blvd
Jacksonville, FL 32210

Business

Construction

Check

$1,000.00

51

3/23/2022

Floridians for Sustainable Agr
115 East Park Avenue, Suite 1
Tallahassee, FL 32301

Political Comm.
(Federal or State)

Political Committee

Check

$1,000.00

52

3/23/2022

ICI Homes Residential Holdings
2379 Beville Rd
Daytona Beach, FL 32119

Business

Real Estate

Check

$1,000.00

53

3/23/2022

Dicky Smith
11459 Fort George Rd
Jacksonville, FL 32226

Individual

Contractor

Check

$1,000.00

54

3/23/2022

Randal L Ringhaver
500 World Commerce Parkway
St Augustine, FL 32092

Individual

Heavy Equipment

Check

$1,000.00

55

3/23/2022

Tanya Hutson
341 St. Johns Golf Drive
St. Augustine, FL 32092

Individual

Homemaker

Check

$1,000.00

56

3/23/2022

Florida Citizens for Change
115 East Park Avenue, Suite 1
Tallahassee, FL 32301

Political Comm.
(Federal or State)

Political Committee

Check

$1,000.00

57

3/23/2022

Brewpass LLC
111 Solana Rd Suite B
Ponte Vedra Beach, FL 32082

Business

Real Estate

Check

$1,000.00

58

3/23/2022

Eastland Development Group Inc
700 Ponte Vedra Lakes Blvd
Ponte Vedra Beach, FL 32082

Business

Real Estate Development

Check

$1,000.00

59

3/31/2022

Dog Rose Brewing Co.
77 Bridge St
St. Augustine, FL 32084

Business

Brewery

Check

$300.00

60

3/24/2022

HDP Eagle Harbor LLC
14701 Phillips Highway Suite 300
Jacksonville, FL 32250

Business

Real Estate

Check

$1,000.00

61

3/31/2022

Joe Mullins
311 North Pine Street
Bunnell, FL 32110

Individual

Commissioner

Check

$250.00

62

3/23/2022

D.R. Repass PA dba Repass Law
111 Solana Rd Suite B
Ponte Vedra Beach, FL 32082

Business

Law Firm

Check

$1,000.00

63

3/31/2022

French & Company, Inc
6510 Columbia Park Road, Unit 101
Jacksonville, FL 32258

Business

Cooling Tower Sales And Servic

Check

$200.00

64

3/23/2022

Bradley L Weeber
14094 Mahogany Ave
Jacksonville, FL 32258

Individual

Real Estate Development

Check

$1,000.00

65

3/30/2022

Dylan Rumrell
436 Ocean Grove Circle
St. Augustine, FL 32080

Individual

Realtor

Check

$100.00

66

3/23/2022

Citizens Speaking Out Committe
115 East Park Ave, Suite 1
Tallahassee, FL 32301

Political Comm.
(Federal or State)

Political Committee

Check

$1,000.00

67

3/29/2022

Courtney Whitehurst
4048 Lonicera Loop
Saint Johns, FL 32259

Individual

Photographer

Check

$1,000.00

68

3/23/2022

Shelley C. Williford
9410 Coxwell Estates Ct
Jacksonville, FL 32221

Individual

Homemaker

Check

$1,000.00

69

3/23/2022

Better Government Leadership F
115 East Park Avenue, Suite 1
Tallahassee, FL 32301

Political Comm.
(Federal or State)

Political Committee

Check

$1,000.00

70

3/23/2022

HDP New Riverside LLC
850 New Burton Rd Suite 201
Dover, DE 19904

Business

Property Development

Check

$1,000.00

71

3/31/2022

For A Strong Florida
115 East Park Ave Suite 1
Tallahassee, FL 32301

Political Comm.
(Federal or State)

Political Committee

Check

$1,000.00

72

3/30/2022

Thomas Ingram
7010 Madrid Avenue
Jacksonville, FL 32217

Individual

Attorney

Check

$1,000.00

73

3/23/2022

Charles D Hiers
5303 Wesconnett BLVD.
Jacksonville, FL 32210

Individual

Construction

Check

$1,000.00

74

3/31/2022

Joseph Passalaqua
P.O Box 461466
Escondido, CA 92046

Individual

CEO DEVELOPMENT COMPANY

Check

$1,000.00

75

3/23/2022

N&D Land Trust LLC
3030 Hartley Rd, Ste 300
Jacksonville, FL 32257

Other

Trust

Check

$1,000.00

76

3/23/2022

Towers Timber Company, LLC
3030 Hartly Rd. STE 140
Jacksonville, FL 32257

Business

Forestry - Timber

Check

$1,000.00

77

3/23/2022

Venture Development Realty Inc
2379 Beville Rd
Daytona Beach, FL 32119

Business

Real Estate

Check

$1,000.00

78

3/31/2022

Tringali Investments Inc. DBA
146 King Street
St. Augustine, FL 32084

Business

Financial Planner

Check

$500.00

79

3/23/2022

Stuart Maxwell
596 Battersea Dr
St. Augustine, FL 32095

Individual

Contractor

Check

$1,000.00

80

3/23/2022

Diane H Scherff
151 Plaza Del Rio Dr
Saint Augustine, FL 32084

Individual

Homemaker

Check

$250.00

81

3/23/2022

Scott A Wild
***Protected Voter***

Individual

Land Development

Check

$1,000.00

82

3/23/2022

Sonoc Company, LLC
4314 Pablo Oaks Court
Jacksonville, FL 32224

Business

Architecture

Check

$1,000.00

83

3/23/2022

Ashley Homes LLC
5303 Wesconnett Blvd
Jacksonville, FL 32210

Business

Real Estate Developers

Check

$1,000.00

84

3/31/2022

Grand Cypress Marketplace
7775 Baymeadows Way Suite 300
Jacksonville, FL 32256

Business

Retail Business

Check

$1,000.00

85

3/23/2022

Homegrown Values
115 E Park Ave, Suite 1
Tallahassee, FL 32301-

Political Comm.
(Federal or State)

Political Committee

Check

$1,000.00

86

3/31/2022

Driver, McAfee, Hawthorne & Di
One Independent Drive ,Suite 1200
Jacksonville, FL 32202

Business

Law Firm

Check

$1,000.00

87

3/23/2022

Cindy H Aldrich
305 Michaela St.
Saint Johns, FL 32259

Individual

School Office Manager

Check

$500.00

88

3/31/2022

The Bailey Financial Group LLC
1200 Plantation Island Dr, Ste 120
St Augustine, FL 32080

Business

FinancialFirm

Check

$1,000.00

89

3/23/2022

Americans for Liberty and Pros
115 East Park Avenue, Suite 1
Tallahassee, FL 32301

Political Comm.
(Federal or State)

Political Committee

Check

$1,000.00

90

3/23/2022

Paul S Ferber
151 Sawgrass Corners Dr Suite 202
Ponte Vedra Beach, FL 32082

Individual

Real Estate

Check

$1,000.00

91

3/23/2022

Anita L Lancaster
5129 Otter Creek Dr.
Ponte Vedra Beach, FL 32082

Individual

Retired

Check

$1,000.00

92

3/23/2022

Trevor S Hutson
1016 Eagle Point Dr.
St. Augustine, FL 32092

Individual

Attorney

Check

$1,000.00

93

3/31/2022

Christopher H Henry
212 River Plantation RD S
Saint Augustine, FL 32092

Individual

Dentist

Check

$750.00

94

3/23/2022

Jean M Dodson
75 Ponte Vedra BLVD.
Ponte Vedra Beach, FL 32082

Individual

Homemaker

Check

$1,000.00

95

3/23/2022

Elkton Green, Inc.
3030 Hartley Rd, Ste 300
Jacksonville, FL 32257

Business

Real Estate

Check

$1,000.00

96

3/23/2022

Eastland Partners LLC
700 Ponte Vedra Lakes Blvd
Ponte Vedra Beach, FL 32082

Business

Real Estate Development

Check

$1,000.00

97

3/31/2022

Del Mar Realty Group LLC
3030 Hartley Rd , STE 140
Jacksonville, FL 32257

Business

Land Developement

Check

$1,000.00

98

3/23/2022

Mason D Ahern
2460 Den Street
St. Augustine, FL 32092

Individual

Software Company

Check

$1,000.00

99

3/31/2022

The St. Francis Corporation
279 Saint George st.
Saint Augustine, FL 32084

Business

Homeless Shelter

Check

$350.00

100

3/23/2022

Douglas V Smiley
1289 Loch Tanna Loop
St. Johns, FL 32259

Individual

Retired

Check

$50.00

101

3/23/2022

Hydry Company, LLC
4310 Pablo Oaks Ct
Jacksonville, FL 32224

Business

Real Estate

Check

$1,000.00

102

3/23/2022

John G Metcalf
7549 State Road 13 N
Saint Augustine, FL 32092

Individual

Retired

Check

$600.00

103

3/31/2022

Jacksonville Kennel Club, Inc.
PO Box 959
Orange Park, FL 002035

Business

Kennel Club

Check

$1,000.00

104

3/31/2022

Jennifer L Moore
192 Belmont Drive
St. Johns, FL 32259

Individual

Homemaker

Check

$1,000.00

105

3/23/2022

Florida Strong
115 East Park Avenue, Suite 1
Tallahassee, FL 32301

Political Comm.
(Federal or State)

Political Committee

Check

$1,000.00

106

3/23/2022

Roger M O'Steen
4314 Pablo Oaks Court
Jacksonville, FL 32224

Individual

Automotive

Check

$1,000.00

107

3/4/2022

James Higbee
665 W Marina Cove Dr
St. Augustine, FL 32080

Individual

IT Management

Check

$100.00

108

3/23/2022

Vision For A Better St. Johns
115 E Park Ave, Suite 1
Tallahassee, FL 32301

Political Comm.
(Federal or State)

Political Committee

Check

$1,000.00

109

3/23/2022

Fight For Florida
115 East Park Avenue, Suite 1
Tallahassee, FL 32301

Political Comm.
(Federal or State)

Political Committee

Check

$1,000.00

110

3/23/2022

Stuart Shields Ferber
30 Fishermans Cove Rd
Ponte Vedra, FL 32082

Individual

Developer

Check

$1,000.00

111

3/23/2022

O.R. "Dicky" Smith & Company,
12740-7 Atlantic Blvd
Jacksonville, FL 32225

Business

General Contractor

Check

$1,000.00

112

3/23/2022

Altenau Associates LLC
130 Corridor Road Unit 620
Ponte Vedra Beach, FL 32004

Business

Financial Services

Check

$50.00

113

3/23/2022

Brigham Property Rights Law Fi
2963 Dupont Ave Suite 3
Jacksonville, FL 32217

Business

Law Firm

Check

$1,000.00

114

3/31/2022

Henry F Green III
P.O Box 1568
St. Augustine, FL 32085

Individual

Retired

Check

$250.00

115

3/31/2022

Fisher, Tousey, Leas & Ball
501 Riverside Ave. Suite 600
Jacksonville, FL 32202

Business

Attorney

Check

$1,000.00

116

3/23/2022

St. Augustine Distillery Co.
112 Riberia St
St Augustine, FL 32084

Business

Distillery

Check

$500.00

117

3/23/2022

Rio Pointe Investment LLC
111 Solana Rd Suite B
Ponte Vedra Beach, FL 32082

Business

Investment Firm

Check

$1,000.00

118

3/23/2022

Jax Construction Holdings LLC
2379 Beville Rd
Daytona Beach, FL 32119-

Business

Construction/Financing

Check

$1,000.00

119

3/31/2022

Advocates For Business Growth
1301 Riverplace Blvd, Suite 1500
Jacksonville, FL 32207

Political Comm.
(Federal or State)

Political Committee

Check

$1,000.00

120

3/31/2022

Trevor R Ross
4652 Ortega BLVD
Jacksonville, FL 32210

Individual

Attorney

Check

$250.00

121

3/23/2022

Estuary LLC
4310 Pablo Oaks Ct
Jacksonville, FL 32224-

Business

Real Estate

Check

$1,000.00

122

3/30/2022

Bill Curtis
***Protected Voter***

Individual

Attorney

Check

$500.00

123

3/23/2022

American General Properties LL
1 Sleiman Pkwy Suite 240
Jacksonville, FL 32216

Business

Real Estate Management

Check

$1,000.00

124

3/23/2022

Nate H Smith Inc
3741 San Jose Place
JACKSONVILLE, FL 32257

Business

Real Estate

Check

$1,000.00

125

3/25/2022

Mark Arnold
91 San Juan Drive
Ponte Vedra Beach, FL 32082

Individual

Retired

Check

$500.00

126

3/23/2022

MHK of Volusia County Inc.
2379 Beville Rd
Daytona Beach, Fl 32119

Business

Real Estate

Check

$1,000.00

127

3/31/2022

Orange Park Kennel Club, Inc.
PO Box 959
Orange Park, FL 32067

Business

Kennel Club

Check

$1,000.00

128

3/31/2022

The Vestcor Companies, Inc.
3030 Hartley Rd, Suite 310
Jacksonville, FL 32257

Business

Real Estate

Check

$1,000.00

129

3/31/2022

Grand Cypress Apartments, LLC
7775 Baymeadows Way Suite 300
Jacksonville, FL 32256

Business

Property Managment

Check

$1,000.00

130

3/23/2022

John David Coxwell
3490 Otis Rd
Jacksonville, FL 32220

Individual

Contractor

Check

$1,000.00

131

3/23/2022

Travis James Hutson
341 St Johns Golf Drive
St. Augustine, FL 32092

Individual

Property Managment

Check

$1,000.00

132

3/23/2022

Florida Coalition for Conserva
115 E Park Ave, Suite 1
Tallahassee, FL 32301

Political Comm.
(Federal or State)

Political Committee

Check

$1,000.00

133

3/31/2022

Lindsay M Navin
1135 Eagle Point Dr
St. Augustine, FL 32092

Individual

Health Insurance Agent

Check

$200.00

134

3/24/2022

Harris Bonnette
298 Hickory Acres Lane
Saint Johns, FL 32259

Individual

Attorney

Check

$100.00

135

3/23/2022

Thomas Mundy
900 E Grist Mill Ct
Ponte Vedra, FL 32082

Individual

Real Estate

Check

$1,000.00

136

3/31/2022

Pinnacle Real Estate Investmen
3030 Hartley Rd Ste 140
Jacksonville, FL 32257

Business

Real Estate

Check

$1,000.00

137

3/30/2022

Courtney Zaxbys - Franchise
4060 S Francis Rd
St Augustine, FL 32092

Business

Restauranteur

Check

$500.00

138

3/31/2022

Charles Arnold
2840 Beauclerc Road
Jacksonville, FL 32257

Individual

Real estate Development/Constr

Check

$1,000.00

139

3/23/2022

Florida Accountability Fund
115 E Park Ave, Suite 1
Tallahassee, FL 32301

Political Comm.
(Federal or State)

Political Committee

Check

$1,000.00

140

3/31/2022

Anne Marie Gennusa - Lindsey
***Protected Voter***

Individual

Attorney

Check

$500.00

141

3/23/2022

Accountability In Government,
115 East Park Avenue, Suite 1
Tallahassee, FL 32301

Political Comm.
(Federal or State)

Political Committee

Check

$1,000.00

142

3/23/2022

AFI Associates, Inc.
111 Nature Walk Pkwy, Unit 102 BS
St Augustine, FL 32092

Business

Developer

Check

$1,000.00

143

3/29/2022

Blocker Law PA
101 Marketside Ave Suite 404-213
Ponte Vedra, FL 32081

Business

Law Firm

Check

$1,000.00

144

3/23/2022

Freedom First Committee, Inc.
115 East Park Ave, Suite 1
Tallahassee, FL 32301

Political Comm.
(Federal or State)

Political Committee

Check

$1,000.00

145

3/30/2022

Irving St. George Inn
4 Saint George Street
St. Augustine, FL 32084

Business

Owner

Check

$500.00

146

3/23/2022

Dream Finders Homes LLC
14701 Philips Highway
Jacksonville, FL 32256

Business

Real Estate

Check

$1,000.00

147

3/31/2022

Meridian Real Estate Invest, L
3030 Hartley Rd STE 140
Jacksonville, FL 32257

Business

Land Developement

Check

$1,000.00

148

3/23/2022

Florida Taxpayers Defense
115 East Park Avenue, Suite 1
Tallahassee, FL 32301

Political Comm.
(Federal or State)

Political Committee

Check

$1,000.00

149

3/30/2022

Roy Alaimo
***Protected Voter***

Individual

Retail Sales

Check

$1,000.00

150

3/31/2022

David W Hutson
111 Nature Walk PKWY, Unit 104
Saint Augustine, FL 32092

Individual

Land Developer

Check

$1,000.00

151

3/23/2022

John Thomas Dodson
75 Ponte Vedra Blvd
Ponte Vedra Beach, FL 32082

Individual

Real Estate

Check

$1,000.00

152

3/23/2022

Ward Huntley
1890 Kingsley Ave Ste 104
Orange Park, FL 32073

Individual

Real Estate

Check

$1,000.00

153

3/31/2022

Jason Floyd
***Protected Voter***

Individual

Accountant CPA

Check

$1,000.00

154

3/23/2022

Cody W Hutson
111 Nature Walk PKWY Unit 103
Saint Augustine, FL 32092

Individual

Contractor

Check

$1,000.00

155

3/31/2022

Regional Development LLC
3030 Hartley Rd Ste. 350
Jacksonville, FL 32257

Business

Real Estate

Check

$1,000.00

156

3/23/2022

D.D.I. Inc
4310 Pablo Oaks Ct
Jacksonville, FL 32224-

Business

Financial Services

Check

$1,000.00

157

3/31/2022

Neville Wainio CPAS PLLC
5 Arredondo Ave
St Augustine, FL 32080

Business

Accounting

Check

$250.00

158

3/23/2022

Brittney Patty
1036 Meadow View Ln
St. Augustine, FL 32092

Individual

Homemaker

Check

$1,000.00

159

3/31/2022

Franklin C Gatlin III
7775 Baymeadows Way Suite 300
Jacksonville, FL 32256

Individual

Real Estate Developer

Check

$1,000.00

160

3/23/2022

Floridians For Liberty and Pro
115 East Park Avenue, Suite 1
Tallahassee, FL 32301

Political Comm.
(Federal or State)

Political Committee

Check

$1,000.00

161

3/31/2022

Gatlin Development Company
7775 Baymeadows Way
Jacksonville, FL 32256

Business

Real Estate Developer

Check

$1,000.00

162

3/23/2022

Christopher C Bucalo
1219 Meadow Lake Rd
Rockledge, FL 32955

Individual

Attorney

Check

$500.00

163

3/30/2022

Sam Mousa
8620 Hunters Creek Dr S
Jacksonville, FL 32256

Individual

Consultant

Check

$1,000.00

164

3/23/2022

Holly Forest [LB-Jen 37-Slvlf
14701 Phillips Highway Suite 300
Jacksonville, FL 32256

Business

Real Estate

Check

$1,000.00

165

3/31/2022

Frank P Marinelli
1143 Eagle Point Dr.
Saint Augustine, FL 32092

Individual

National Marine Center Program

Check

$200.00

166

3/31/2022

Jerry S Wilson
525 Ponte Vedra BLVD
Ponte Vedra, FL 32082

Individual

BUSINESS CONSULTANT

Check

$1,000.00

167

3/23/2022

Normandy Land Investors LLC
111 Solana Rd Ste B
Ponte Vedra Beach, FL 32082

Business

Investment Firm

Check

$1,000.00

168

3/31/2022

Frank D Upchurch III
4148 Creekbluff Dr
Saint Augustine, FL 32086

Individual

Attorney

Check

$200.00

169

3/31/2022

The St. Francis Corporation
279 Saint George st.
Saint Augustine, FL 32084

Business

Homeless Shelter

Check

Delete

$-350.00

170

3/31/2022

The St. Francis Corporation
279 Saint George st.
Saint Augustine, FL 32084

Business

Bed and Breakfast

Check

Add

$350.00

171

3/31/2022

Christopher H Henry
212 River Plantation RD S
Saint Augustine, FL 32092

Individual

Dentist

Check

Delete

$-750.00

172

3/31/2022

Christopher H Henry
212 River Plantation RD S
Saint Augustine, FL 32092

Individual

Dentist

Check

Add

$0.00

173

4/30/2022

Michael Balanky
1478 Riverplace Boulevard
Jacksonville, FL 32207

Individual

Real Estate

Check

$1,000.00

174

4/21/2022

David Robbins
233 East Bay Street
Jacksonville, FL 32202

Individual

Attorney

Check

$1,000.00

175

4/30/2022

Riverplace Retail LLC
1478 Riverplace Blvd Suite 107
Jacksonville, FL 32207

Business

Real Estate

Check

$1,000.00

176

4/30/2022

Riverplace Realty LLC
1478 Riverplcae Blvd Suite 107
Jacksonville, FL 32207

Business

Real Estate

Check

$1,000.00

177

4/30/2022

Waste Management Inc Of Florid
2700 Wiles Rd
Coconut Creek, FL 33073

Business

Waste Management

Check

$1,000.00

178

4/23/2022

Brad Nelson
78 Medio Dr
St Augustine, FL 32095

Individual

Procurement Specialist

Check

$100.00

179

4/30/2022

Chase Properties Inc
1478 Riverplace Blvd, Suite 107
Jacksonville, FL 32207

Business

Real Estate Agency

Check

$1,000.00

180

4/28/2022

Meghan Deputy
3541 Red Cloud Trail
St. Augustine, FL 32086

Individual

College Administrator

Check

$150.00

181

4/30/2022

Kings Avenue Redevelopment LLC
1478 Riverplace Blvd, Suite 107
Jacksonville, FL 32207

Business

Real Estate

Check

$1,000.00

182

4/28/2022

William Li
135 Durbin Station Court
Saint Johns, FL 32259

Individual

Attorney

Check

$250.00
Campaign Treasurer's Report – In-Kind Contributions
| Seq# | Date | Contributor | Entity | Occupation | In-Kind Description | Amend | Amount |
| --- | --- | --- | --- | --- | --- | --- | --- |
Campaign Treasurer's Report – Itemized Expenditures
Seq#
Date
Vendor
Purpose
Exp. Type
Amend
Amount

1

3/29/2022

Anedot, Inc.
1340 Poydras Street Suite 1770
New Orleans, LA 70112

Bank Charge

Monetary

$40.30

2

3/31/2022

Anedot, Inc.
1340 Poydras Street Suite 1770
New Orleans, LA 70112

Bank Charge

Monetary

$20.30

3

3/30/2022

Anedot, Inc.
1340 Poydras Street Suite 1770
New Orleans, LA 70112

Bank Charge

Monetary

$20.30

4

3/25/2022

Anedot, Inc.
1340 Poydras Street Suite 1770
New Orleans, LA 70112

Bank Charge

Monetary

$20.30

5

3/31/2022

Anedot, Inc.
1340 Poydras Street Suite 1770
New Orleans, LA 70112

Bank Charge

Monetary

$20.30

6

3/4/2022

Anedot, Inc.
1340 Poydras Street Suite 1770
New Orleans, LA 70112

Bank Charge

Monetary

$4.30

7

3/30/2022

Anedot, Inc.
1340 Poydras Street Suite 1770
New Orleans, LA 70112

Bank Charge

Monetary

$4.30

8

3/30/2022

Anedot, Inc.
1340 Poydras Street Suite 1770
New Orleans, LA 70112

Bank Charge

Monetary

$40.30

9

3/30/2022

Anedot, Inc.
1340 Poydras Street Suite 1770
New Orleans, LA 70112

Bank Charge

Monetary

$40.30

10

3/30/2022

Anedot, Inc.
1340 Poydras Street Suite 1770
New Orleans, LA 70112

Bank Charge

Monetary

$10.30

11

3/24/2022

Anedot, Inc.
1340 Poydras Street Suite 1770
New Orleans, LA 70112

Bank Charge

Monetary

$40.30

12

3/30/2022

Anedot, Inc.
1340 Poydras Street Suite 1770
New Orleans, LA 70112

Bank Charge

Monetary

$40.30

13

3/31/2022

Anedot, Inc.
1340 Poydras Street Suite 1770
New Orleans, LA 70112

Bank Charge

Monetary

$40.30

14

3/30/2022

Anedot, Inc.
1340 Poydras Street Suite 1770
New Orleans, LA 70112

Bank Charge

Monetary

$20.30

15

3/31/2022

Anedot, Inc.
1340 Poydras Street Suite 1770
New Orleans, LA 70112

Bank Charge

Monetary

$10.30

16

3/24/2022

Anedot, Inc.
1340 Poydras Street Suite 1770
New Orleans, LA 70112

Bank Charge

Monetary

$4.30

17

3/24/2022

Anedot, Inc.
1340 Poydras Street Suite 1770
New Orleans, LA 70112

Bank Charge

Monetary

$40.30

18

3/8/2022

Anedot, Inc.
1340 Poydras Street Suite 1770
New Orleans, LA 70112

Bank Charge

Monetary

$40.30

19

3/31/2022

Anedot, Inc.
1340 Poydras Street Suite 1770
New Orleans, LA 70112

Bank Charge

Monetary

$10.30

20

3/30/2022

Anedot, Inc.
1340 Poydras Street Suite 1770
New Orleans, LA 70112

Bank Charge

Monetary

$20.30

21

4/28/2022

Anedot, Inc.
1340 Poydras Street Suite 1770
New Orleans, LA 70112

Bank Charge

Monetary

$6.30

22

4/3/2022

Electioneering Consulting, Inc
1563 Capital Cir SE #212
Tallahassee, FL 32311

Compliance

Monetary

$400.00

23

4/21/2022

Anedot, Inc.
1340 Poydras Street Suite 1770
New Orleans, LA 70112

Bank Charge

Monetary

$40.30

24

4/28/2022

Anedot, Inc.
1340 Poydras Street Suite 1770
New Orleans, LA 70112

Bank Charge

Monetary

$10.30

25

4/23/2022

Anedot, Inc.
1340 Poydras Street Suite 1770
New Orleans, LA 70112

Bank Charge

Monetary

$4.30
Campaign Treasurer's Report – Fund Transfers
| Seq# | Date | Institution | Transfer Type | Nature of Account | Amend | Amount |
| --- | --- | --- | --- | --- | --- | --- |
Campaign Treasurer's Report – Distributions
| Seq# | Date | Vendor | Purpose | Expenditure Related Exp. | Amend | Amount |
| --- | --- | --- | --- | --- | --- | --- |