Retaliatory rebarbative reprobate Republican St. Johns County Sheriff DAVID SHOAR tried to destroy FDLE Agent Rodger's career with smears: SHOAR is now under FBI investigation.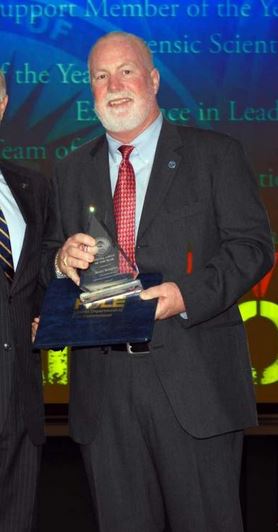 Anne Schindler, WTLV 4:53 PM. EST March 15, 2016
JACKSONVILLE, Fla. – A former top state investigator who has been on paid leave since April 2013 is back at work.
Florida Department of Law Enforcement Special Agent Rusty Rodgers was cleared by an internal investigation, the final step in a years-long unpacking of the convoluted case of Michelle O'Connell.
The internal investigation report, obtained Tuesday by First Coast News, found no significant wrongdoing by Rodgers. Although Rodgers was accused of manufacturing evidence and advancing false information, the report says his actions "would be more appropriately addressed as possible substandard work."
Rodgers has been under the microscope for three years for his handling of the case of Michelle O'Connell, a young mother who died of a gunshot wound in September 2010. St. Johns County Sheriff David Shoar accused Rodgers of tainting the investigation, and said it called into question every case he'd handled: "There is a very strong possibility that a citizen(s) may be currently imprisoned for a crime they never committed."
Shoar's formal complaint prompted Gov. Rick Scott to call for an investigation. Special Prosecutor Bill Cervone cleared Rodgers of criminal conduct in August 2015. He concluded Rodgers "allowed his preconceived beliefs … to color his actions" in a way that put his "impartiality … in doubt," but violated no laws.
Our previous story on Rusty Rogers
can be read here.
A separate internal review by FDLE, which was put on hold during Cervone's investigation, wrapped up last week. According to Rodgers' attorney Brian DeMaggio, Rodgers was notified on March 9 and has since returned to work. DeMaggio says he's happy to get back, but was damaged by the three year long probe.
"Anytime you've got a sheriff lobbing accusations against you, that's not going to help your reputation," DeMaggio told First Coast News. "Nobody would be happy about any of this."
First Coast News broke the story of O'Connell's controversial death in August 2012. The young mother was in the process of breaking up with her boyfriend, SJC Sheriff's Deputy Jeremy Banks, when she died from a gunshot from his service revolver. County deputies deemed her death a suicide, but O'Connell's family challenged that determination, and has long asserted Banks killed her. Banks maintains his innocence.
The Medical Examiner complicated the case, initially ruling her death a suicide, based on police accounts. He later changing his mind. As he told First Coast News, "I became convinced it was probably a homicide." (He later said he simply didn't know.) Subsequent reviews by two other Medical Examiners concluded O'Connell's wound was self-inflicted.
The Sheriff's Office was criticized for not immediately passing the investigation to an outside agency. Not only did Banks work for the sheriff, O'Connell's mother and brother did too. FDLE eventually took over the case and Rodgers headed up that investigation.
Sheriff Shoar acknowledged his agency should have acted more quickly, but strenuously defend Banks as a deputy unfairly maligned. He also created a special page on the department's website to collect documents related to the case.
First Coast News has reached out to Rodgers for comment. Sheriff Shoar issued a statement that said he was "pleased that FDLE has resolved this case" and added, "[FDLE] Commissioner [Ric] Swearingen indicated that Agent Rodgers would not be assigned any criminal investigations in St. Johns County in the future."