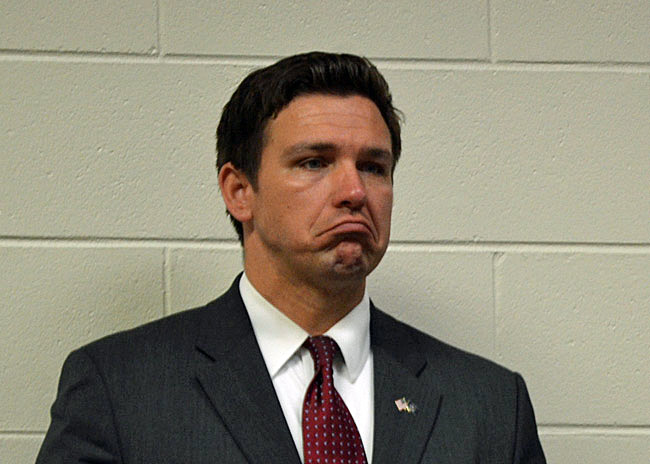 REP. RONALD DEON DeSANTIS (R-FL6/KOCH INDUSTRIES)(Flaglerlive.com)
Decisions are made by people who show up. Show up early and tell 'em what you think, St. Johns County! Controversial Sixth Congressional District Congressman RONALD DEON DeSANTIS (R-FL6/KOCH INDUSTRIES) will speak at a public forum at the high school named for the City of St. Augustine's founding murderer, Pedro Menendez de Aviles:
Dear Friend,
Congress is tackling many challenges at the moment: repealing and replacing President Obama's failed (sic) health care law, protecting our national security, and jumpstarting economic growth so that we can bring back American jobs.
But I need your input.
This Saturday, March 11 I am hosting three Discussion with DeSantis events across the district. These events are open forums where I hope to hear about the issues that matter most to you.
9:00 AM - 10:30 AM
Pedro Menendez High School, Auditorium
600 FL-206
St. Augustine, FL 32086