From Historic City News:
Bolante collects $200,000 settlement from sheriff's office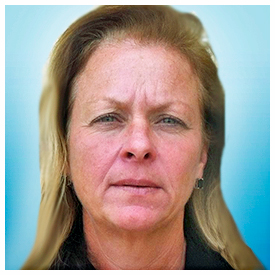 Linda Bolante, the wife of the former St Johns County Undersheriff, and former finance director of the Flagler County Sheriff's Office under Sheriff Jim Manfre, settled her case against Flagler County for $200,000 during a pre-trial mediation conference in Jacksonville today.
The $200,000 represents lost wages, legal, and litigation costs Bolante claimed in her lawsuit brought under the Florida Whistleblower's Act.
"After a total risk assessment of continued litigation which included the potential of an adverse verdict, the additional financial burden to Flagler County, and upon the recommendation of the counsel of the Florida Sheriff's Risk Management attorney's, this case was settled," Undersheriff Jack Bisland announced.
Of the $200,000 settlement, the Flagler Sheriff's Office will have to pay Bolante $120,000. The $80,000 balance will be paid from the Florida Sheriff's Risk Management Fund.
"This has a significant impact on our budget," said Sheriff Rick Staly who recused himself from managing the case because he was a witness. "It is unfortunate that we are faced with this financial impact in our budget and the citizens of Flagler County have to pay for what was truly an avoidable situation."
Both Linda Bolante and her husband have retired from the Flagler and St Johns County Sheriff's Office; they still live in St Augustine.