Senator-developer TRAVIS JAMES HUTSON is "blessed" to have financed with dark money campaign contributions the "regulatory capture" of St. Johns County Commissioners like DeSANTIS appointee SARAH ARNOLD and current Commission Chairman CHRISTIAN WHITEHURST.
Was developer-Senator HUTSON "born on third base and thinks he hit a triple," in the words of the late Texas Governor Ann Richards about George W. Bush?
Here is HUTSON with two of his pals: Clerk of Courts BRANDON J. PATTY and St. Johns County Commission Chairman CHRISTIAN WHITEHURST: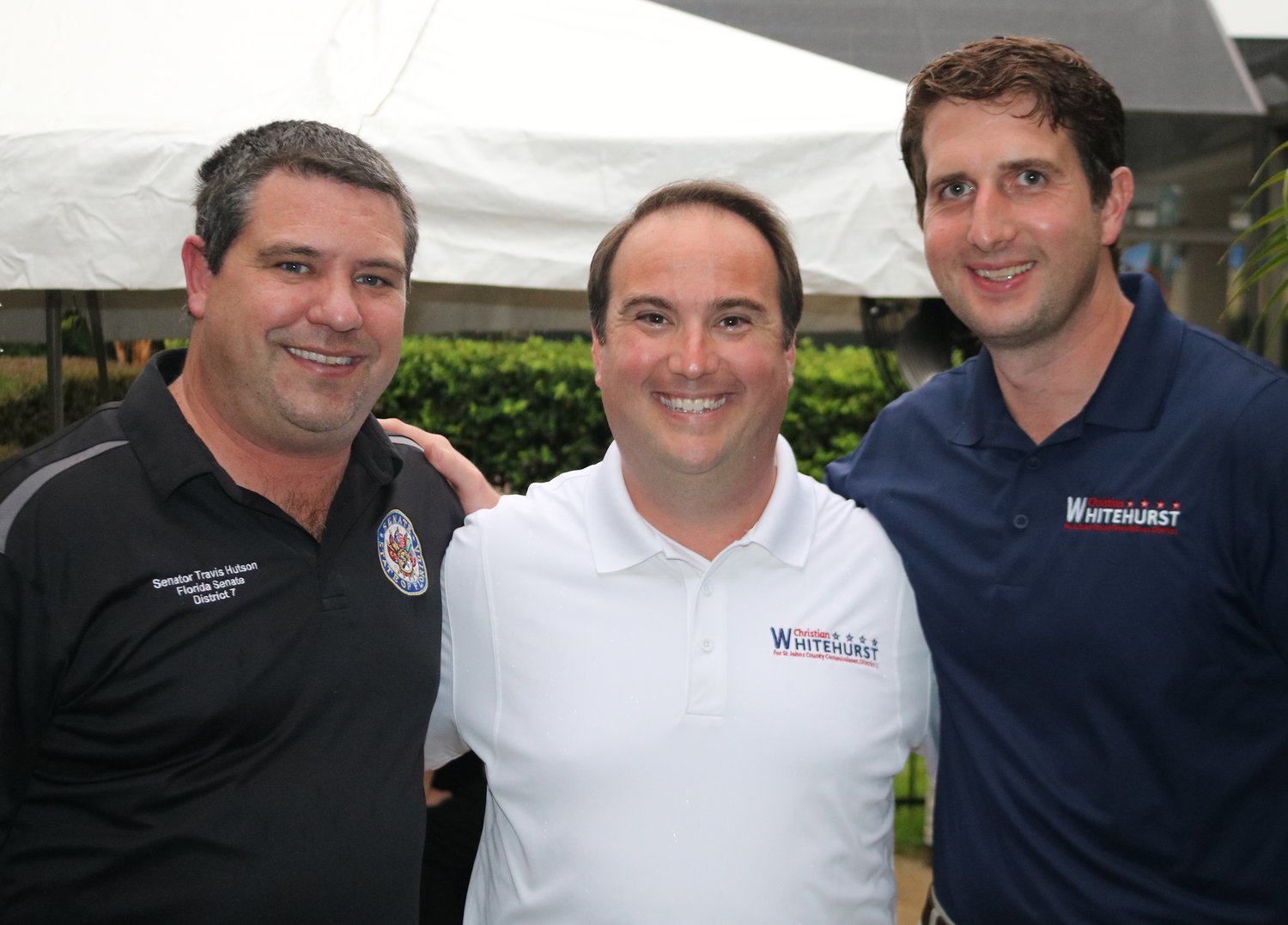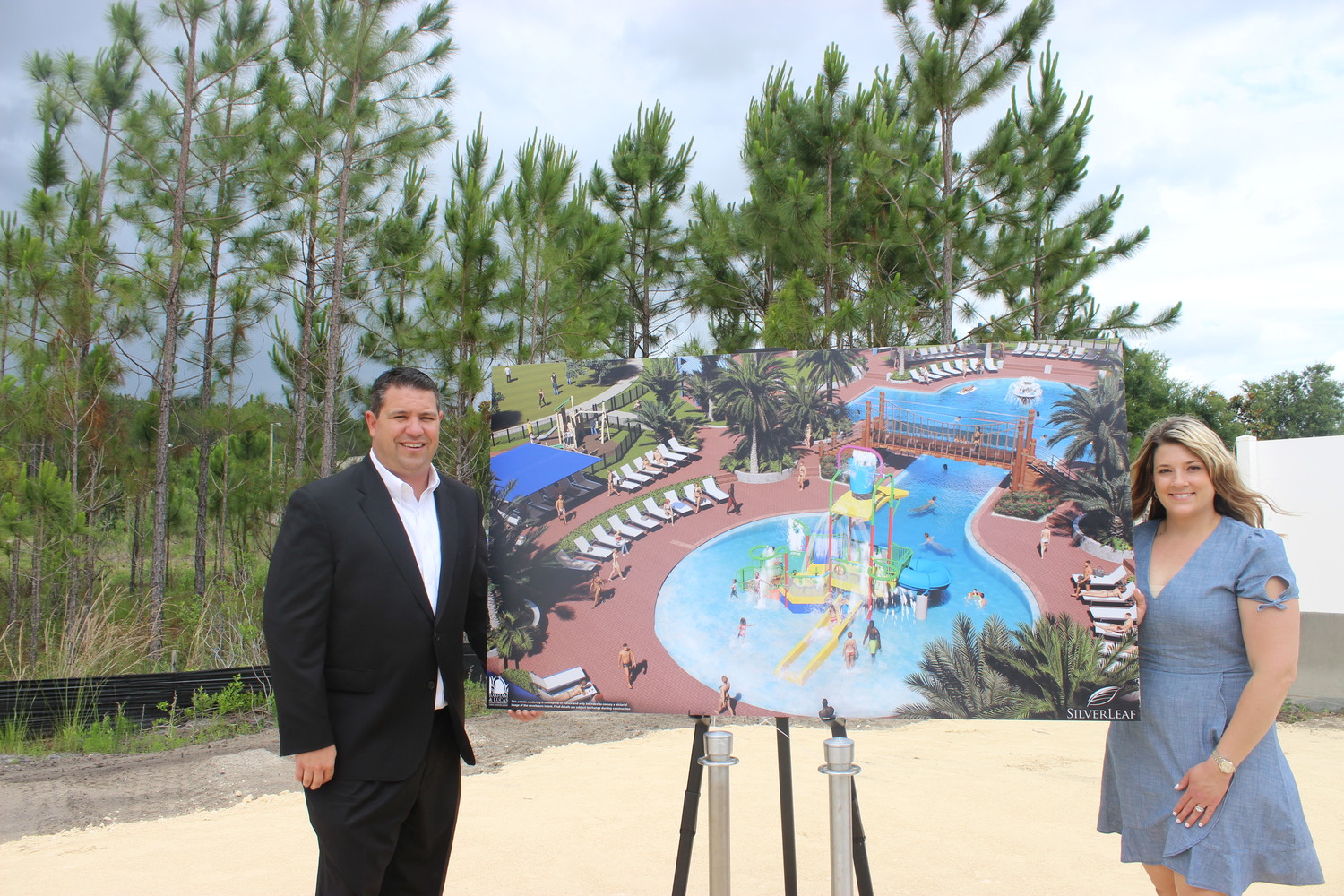 From Florida Politics:
Travis Hutson family real estate development among fastest growing in country
("Staff Reports," Florida Politics, January 7, 2023)
Silverleaf continues to grow with the blessing of local leaders.
One of the leading Republicans in the Senate is also a leading force in development in Northeast Florida, and industry experts are taking notice.
The Hutson Companies' SilverLeaf's 1,034 sales in 2022 were good for third place among all master-planned communities, according to industry source RCLCO.
Hutson Companies' Vice President Travis Hutson, who represents St. Johns, Flagler and Volusia counties in the Florida Senate, took stock of the achievement.
"Selling over 1,000 homes in just under our third year of breaking ground has been truly remarkable. We want to thank our builders, contractors, sub-contractors and residents for making this all possible," Hutson said in a press release.
St. Johns County Commissioners also lauded the development's achievement, noting development concessions that could establish a new standard in the county.
"I want to congratulate SilverLeaf on all its successes," said Commissioner Sarah Arnold. "This developer pledged all the infrastructure like roads and sidewalks, as well as dedicated the land for parks and schools all up front before they would agree to build a single house. This kind of commitment is what St. Johns County needs when we discuss what smart development looks like."
"SilverLeaf has set a new standard for development in St. Johns County," added Commissioner Christian Whitehurst. "By building infrastructure up front, it ensures that the county can accommodate the new residents who are moving into their homes. We've seen other developments following in the footsteps of SilverLeaf's successful model for growth."
Hutson was last elected to the Senate in 2022, and he faced a surprisingly competitive Primary against underfunded Gerry James. He won by 56% to 43%, but not without having poured $90,000 of his own money into his campaign account to facilitate an ad buy before early voting. A positive spot that included a reference to an endorsement from Gov. Ron DeSantis resulted.
SilverLeaf is expected to eventually have more than 16,000 dwelling units of various sizes. It is located in St. Johns County, Florida between County Road 210 and State Road 16 at St. Johns Parkway west of Interstate 95.
9 comments