I support the President's March 20, 2023 ESG law veto, which House Republicans vainly tried to override on Thursday.
Biden has the strength of his convictions. Biden has character. I am proud that he is our President.,
In sharp and marked contrast, five Republican County Commissioners voted to ban consideration of ESG factors in our corrupt County's investments, without opening the motion up to public comment.
They violated Sunshine law, and City Attorney DAVID MICHAEL MIGUT remained silent, like 300 pounds of ugly pomposity greasing a chair.
Pity putative reform County Commissioner Kristra Keating-Joseph and her four fellow Commissioners for wallowing in wealthy Dull Republican apparathik's talking points and not caring about public comment.
This is not a good look, Commissioners. You didn't care what citizens thought. You didn't have the item on your agenda. You showed fawning obeisance to the ideology that doesn't give a fig about the future of our planet. You make lousy decisions all the time. Like falling for the propaganda emanating from DeSANTIS about ESG. I pity people who run for office, only to break most, if not all, their promises, selling out the citizenry, e.g. by voting to retain an incompetent County Administrator, and all his works and pomps. In the words of the Matt Damon character in the movie, The Rainmaker, "Do you even remember when you first sold out?"
Nest time you take a vote ask for public comment, as required by Florida Statute 286.
I know this may be difficult for some of our undereducated unsophisticated Dull ME-publican Commissioners to understand, like the two tedious termagant TRAVIS JAMES HUTSON cronies who currently encumber the positions of St. Johns County Commission Chair and Vice Chair -- watch battery technician CHRISTIAN WHITEHURST (center) and his mendacious mini-me, SARA ARNOLD (yellow dress with five inch heels). Neither WHITEHURST nor ARNOLD has ever matriculated. Both are cognitive misers "who know not that they know not that they know not," like the HUTSON family and their other enablers and public serpents) in the immortal words of my friend and former client, EPA and HUD Office of Inspector General Senior Special Agent Robert E. Tyndall.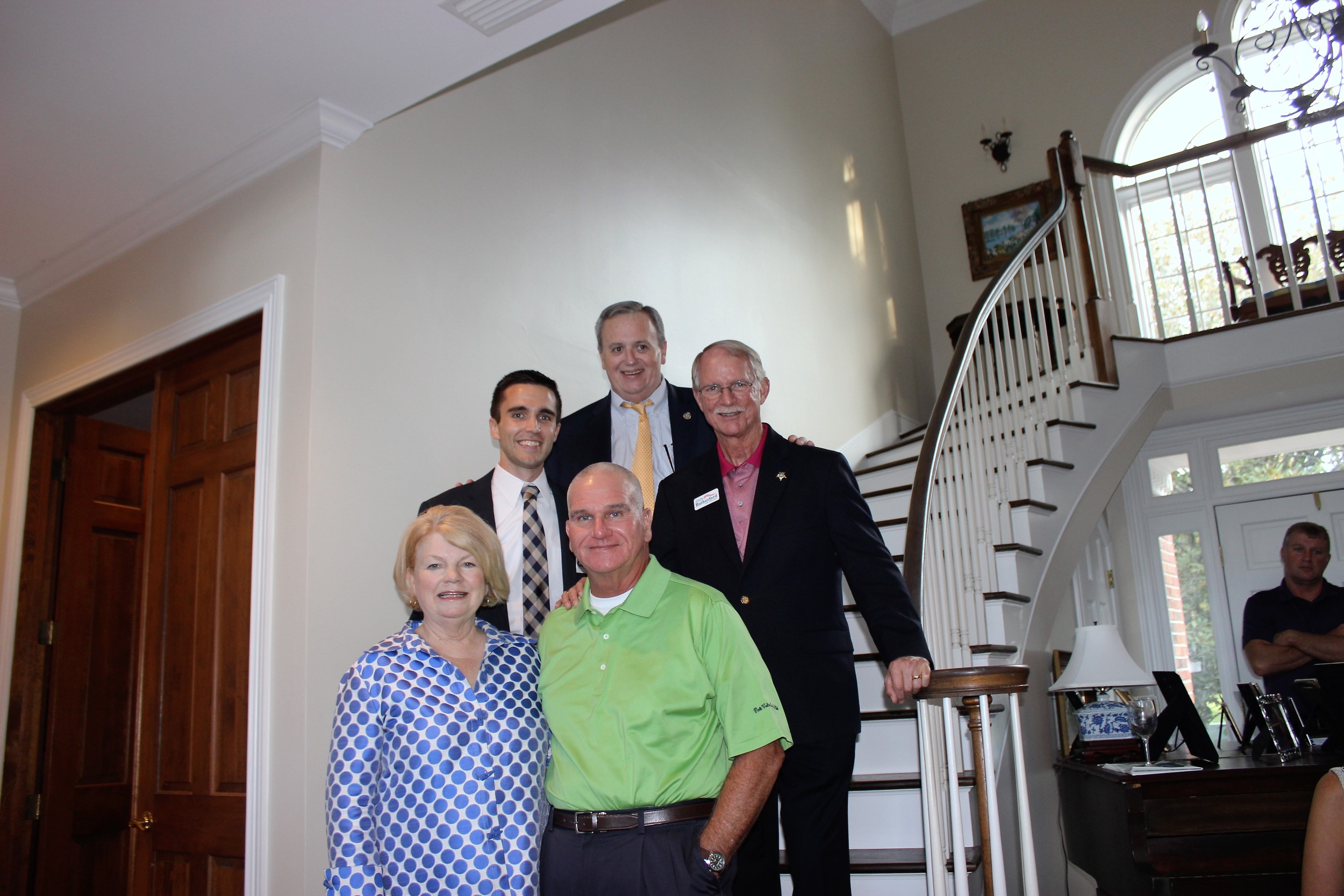 Watching Governor ROBNALD DeSANTIS's latest unenlightened uncouth unqualified homophobic Commission appointee, the former Republican County Chair, DeSANTIS's former Congressional hey-boy and acolyte, ROY ALAIMO, JR. make a motion without prior notice or seeking public comment before the vote, reminds me that no matter what they say, every single one of our St. Johns County Commissioners in this century has been a Republican.,
Republican elected officials here in St. Johns County are weak on ethics, woeful on the environment, and did not even invite public comments on ALAIMO's motion. My dad thought I had ESP, but I'm not required too anticipate dumb 'ole Dull Republicans' devious motions in speaking on public comment.
These are sneaky, sleazy, oleaginous, untrustworthy unjust stewards of the public interest and environmental law.
From The National: