Ex-County Commissioner JAMES BRYANT
Photo credit; Nancy Sikes-Klone
Ex County Commissioner JAMES BRYANT lustily cheered Tuesday when GEORGE McCCLURE got his latest abortion okayed, 3-2, by County Commission. BRYANT was high-fiving his wannabe cofelons (like KAREN STERN) in the back of the County Commissioners' ornate meeting room, in the $13 million St. Johns County Administration Building, uet another White Elephant Edifice Complex brought to you by crooked Republicans.
How utterly classless to celebrate an unwise decision, which may expose the County to liability in the event a child digs up one of the bombs on the property. See below. No one ever accused these St. Johns County Republicans of being classy.
BRYANT's use of an airplane for which he allegedly never paid, provided by the PARC Group (NOCATEE), is of potential interest to the Federal Bureau of Investigation, as is his pharmacist's job at PUBLIX (I never saw him there). I've seen the FAA records for the airplane in quo -- quite a bit of travel going on.
BRYANT isn't fit to polish Senator Jim King's shoes, let alone fill them. We Democrats need to nominate a tough cookie to cook JAMES BRYANT'S goose.
HOG TRAP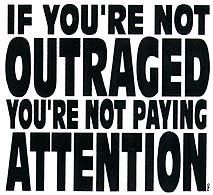 JAMES BRYANT fancied himself the Boss Hogg of St. Johns County, I reckon, but he lacks Sorrel Bookes' panache. High-fiving your wannabee cofelons about approval of a dangerous project is the depth of depravity.