Florida would be poisoned if TRUMP perpetrated this environmental disaster, which would violate a treaty, which is the supreme law of the land.
Here is the most extraordinary scoop from Axios, establishing beyond peradventure that the "President"* is nuts.
Enough craziness from DONALD JOHN TRUMP. I agree with those constitutional law experts who call for invocation of the 25th Amendment.
Footnote: Mr. Nicholas Johnston, one of the founding editors of Axios, spoke at our Flagler College Forum in February 2018. I hung out with Mr. Johnston and the cochairs afterward at Casa Monica. Like me, Nicholas Johnston is a graduate of Georgetown University. Smart, savvy, cool guy, who hired well.
Axios, Jonathan Swan and Margaret Talev deserve a journalism prize for this scoop:
Scoop: Trump suggested nuking hurricanes to stop them from hitting U.S.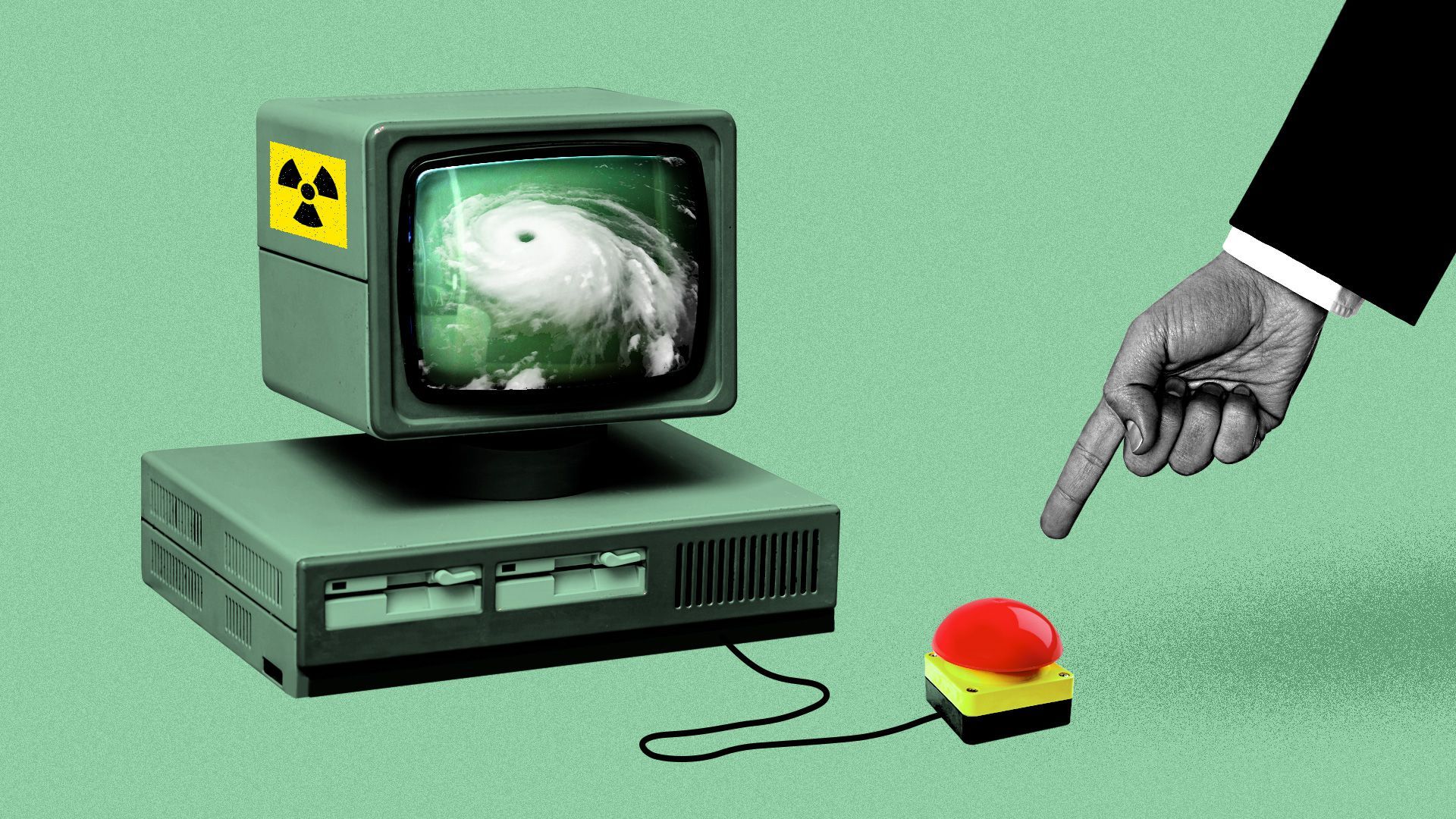 President Trump has suggested multiple times
to senior Homeland Security and national security officials that they explore using nuclear bombs to stop hurricanes from hitting the United States, according to sources who have heard the president's private remarks and been briefed on a National Security Council memorandum that recorded those comments.
Behind the scenes:
During one hurricane briefing at the White House, Trump said, "I got it. I got it. Why don't we nuke them?" according to one source who was there. "They start forming off the coast of Africa, as they're moving across the Atlantic, we drop a bomb inside the eye of the hurricane and it disrupts it. Why can't we do that?" the source added, paraphrasing the president's remarks.