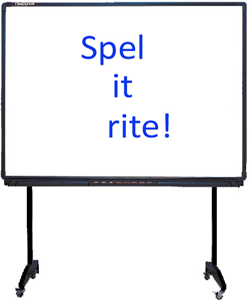 St. Augustine Record can't spell "CRICHLOW?"
No "T" In CRICHLOW. And no proofreading in Record?
Thrice this morning's St. Augustine Record print edition misspelled the name of former City Commissioner Donald W. CRICHLOW.
There's no T in "Crichlow."
This is not the first time the Record misspelled Don's name.
This time, it did it thrice in his own column!
You may correct it in the electronic version, but the print edition will forever, forever, forever show your lack of a proofreader or copy editing competence.
If Editor Kathy Nelson were not so busy writing her thumb-sucking column, or sucking up to the owners and controllers, she'd see to details.
She's never been to the St. Augustine City Commission, and behaved oafishly as "moderator" of the League of Women Voters county candidate debates.
When will they ever learn?