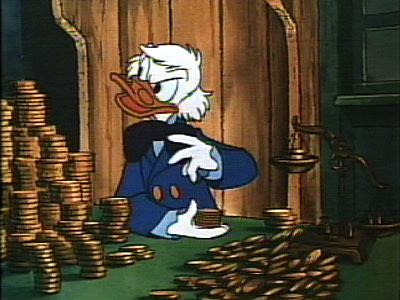 Fred W. Baggett
Tallahassee Managing Shareholder
baggettf@gtlaw.com
Direct: +1 850.425.8512
Tallahassee
101 East College Avenue
Tallahassee, FL 32301
F +1 850.681.0207
J.D., Florida State University College of Law, 1970
B.A., University of Florida, 1967
Admitted to Practice
Florida
SEAN HUDSON, Director of Administrative and Members Services, Florida Court Clerks & Comptrollers
SCROOGE AWARD TO GREENBERG TRAURIG For Euchring FLORIDA COURT CLERK'S ASSOCIATION
Florida's court clerks and judges are shaking their heads at "legal advice" that they could be prosecuted for marrying Gay or Lesbian couples on or after January 6, 2015.
The "advice" says that federal court orders don't control state government officials unless less there is a final order of the U.S. Supreme Court.
The 2015 SCROOGE AWARD goes to the international corporate lw firm of GREENBERG TRAURIG and the FLORIDA COURT CLERKS ASSOCIATION
The Scrooge in this case is convicted corrupt Washington, D.C. lobbyist JACK ABRAMOFF's former corporate law firm, GREENBERG TRAURIG, with 1800 lawyers in 30 offices worldwide.
Its Tallahassee Managing Shareholder FRED BAGGETT's cabined Gay marriage legal advice says in part:
"Clerks who are not named defendants in the litigation would not technically be bound by a decision of the Northern District of Florida, or by the circuit courts. While such Clerks might feel public pressure to follow the guidance of the decision of a court of competent jurisdiction (but no precedential authority), Florida's same-sex marriage ban would still be in place unless they were named parties in one of the lawsuits striking the ban. Thus, issuing same-sex marriage licenses would place them at risk of criminal violation of Florida's same-sex marriage ban – if and until the ban is invalidated by a Florida district court of appeal (absent inter-district conflict), the Florida Supreme Court, or the U.S. Supreme Court."
….While we recognize that there is case law suggesting that a government official may abide by an order of a federal district court issued in a case to which he or she was not a party, we have uncovered no case law stating that a non-party official, or any other non-party, is bound by such order.
…. Also, we do not believe any clerk other than the Washington County Clerk would be clearly protected by the preemptive effect of the Order from criminal prosecution in another court. As set forth below, the greater weight of authority shows that the Order is not (sic) binding precedent on any other court.
….. Thus, we remain of the opinion that clerks of court who were not parties to the Northern District case are not bound by Judge Hinkle's Order – or protected by it. Clerks are subject to Florida's criminal penalties for the issuance of marriage licenses to same-sex couples. Until such time as there is a binding appellate ruling (see footnote 3, supra), we are constrained to advise that despite the Order, clerks remain exposed to Florida's apparently unique criminalization of the issuance of marriage licenses to same-sex couples."

The GREENBERG TRAURIG memo did NOT address the constitutionality of the Florida misdemeanor statute, effective January 1, 1999 in the "Florida Defense of Marriage Act." Not at all. It merely used that unconstitutional law as a shillelagh, and legal jargon as a shibboleth, as if to threaten 66 Florida court clerks with criminal prosecution and imprisonment for marrying Gay couples after the eleventh Circuit Court of Appeals stay dissolves on January 5, 2015.
For that reason, we hereby confer the 2014 EBENEEZER SCROOGE AWARD to the inter nation al corporate law firm of GREENBERG TRAURIG for euchring the FLORIDA COURT CLERKS ASSOCIATION, for standing in the courthouse door and keeping court clerks in fear of granting wedding licenses to Gay and lesbian couples.
Florida's Court Clerks and Comptrollers Association spokesman SEAN HUDSON refused to make GREENBERG TRAURIG available to answer questions, or to himself answer, questions about the "legal adivce" or the association's legal billing and relationship with GREENBERG TRAURIG, claiming it is:
(1) a matter of attorney-client privilege (No. There is no privilege for legal bills or for government attorneys, the Florida Attorney General).
(2) a "private" group (No. Funded 100% by taxpayers and a government contractornwhose records are covered by Flrida[s
Non-lawyer SEAN HUDSON actually laughed at me, e.g, when I asked to speak to bis boss and asked that he page him. ("We don't have pagers," the hobbledehoy snorted).
The Florida clerk's association also doesn't have independent or competent legal counsel.
No one picked up the telephone and talked to any actual prosecutor to see if anyone, anywhere would prosecute.
Any real lawyer would have called prosecutors and learned they won't prosecute. No Florida State's Attorney would do so.
End of story.
GREENBERG TRAURIG lawyer-lobbyists instead decided to make court clerks afraid, very afraid.
Like a page from Dick Cheney's book: Be afraid, be very afraid.
There's money in making your clients fearful, as JACK ABRAMOFF proved.
How gauche and louche.
GREENBERG TRAURIG emitted an academic ukase, one unworthy of even any run-of-mine uninformed former law review editor or ex-military lawyer (or both) rather than insight based on wisdom and experience.
The clerk's association doesn't have competent or compassionate public relations advice, it has sibilant SEAN HUDSON, who lacks a lick of sense.
Imagine saying the Florida court clerk's association is "private."
How totally, tediously Tallahassee.
Our four clerks, 67 elected officials, safeguard and spend our tax money, and it is "private?"
Nope.
St. Johns County Clerk of Courts Cheryl Strickland wants to know the answers too, and she supports our Right to Know.
It is at bat an appearance of impropriety for Florida court clerks' association to continue to employ a gigantic globe-girdling cartel law firm, JACK AMRRAMOFF"s former emplayer, to obtain bad legal advice and refuse to disclose particulars.
GREENBERG TRAURIG should be fired by the Florida Association of Court Clerks and Comptrollers.
Now.
GREENBERG TRAURIG has too many wealthy, powerful and secretive clients who appear before Florida courts for it to represent the court clerks, too.
It is an appearance of impropriety.
Court clerks should never have hired GREENBERG TRAURIG.
Like taking ants to a picnic.
Like taking a barrel of snakes to a Christmas party.
Like inviting an Iranian ayatollah to a Menorah lighting ceremony.
Or in the words of Henry Kissinger after a bad referee call at a Washington, D.C. football game: "ON VOT THEORY"!"
Let the court clerks association kindly hire a lawyer or law firm that works for them, and for We the People, not for one-percenters, evildoers, polluters and corporate criminals.
On January 6, 2015, the Supreme Court having denied today the stay sought by thrice-married Florida Attorney General PAMELA JO BONDI, Gays and Lesbians will marry in Florida.
On that day -- Twelfth Night, the favorite holiday of my late friends Sean Patrick O'Casey and Robin Nadeau -- history will be made.
On that day, I hope that our independent-minded, intelligent, ethical St. Johns County Clerk of Courts Cheryl Strickland will feel empowered to marry same-sex couples, advised by real lawyers (not tendentious Tallahassee-based GREENBERG TRAURIG lobbyists).
We know that County Attorney Patrick McCormack, or any other lawyer she will consult, will want to call State's Attorney Ralph Joseph Larizza and learn that he will not prosecute court clerks for marrying Gay couples.
Finis.
CHERYL STRICKLAND
St. Johns County Clerk of Courts
(Has own lawyers, does not need GREENBERG TRAURIG to instruct her on how to do her job, thank you!)