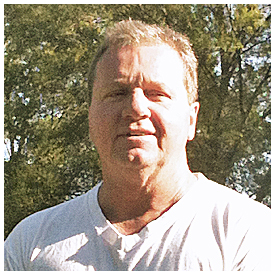 St. Augustine Beach Candidate Thomas F. Reynolds, Jr. told the St. Augustine & St. Johns County Board of REALTORS® to "kiss my a--."
Government watchdog Tom Reynolds is running against St. Augustine Beach Commissioner Undine Pawlowski George, currently the Mayor of St. Augustine Beach.
Local Unaccountables fear Mr. Reynolds, a/k/a "Who the hell is Tom Reynolds?"
Mr. Reynolds wrote Ms. Roberta Odom, a conflicted Realtor-lobbyist who chairs the local PAC. She had asked to schedule an interview, required before any endorsements.
Ms. Odom was one of thirteen (13) people who applied for the job of City Commissioner when Commissioner Sherman Gary Snodgrass resigned.
Ms. Odom is also a member of the St. Augustine Beach City Comprehensive Planning Board.
Like Republican Lords of All They Survey, developers run Florida governments the way coal companies own West Virginia governments.
Telling this PAC to "kiss my a--" distinguishes Mr. Reynolds from his opponent, Undine Pawlowski George, who in 2013 infamously named as her appointee to the Charter Review Committee one CLAUDE LEONARD WEEKS, JR., former Mayor the City of St. Augustine, who was the only member of the Charter Review Committee to oppose building height limits.
On September 25, 2014, WEEKS destroyed a 211-year old Spanish colonial building, Don Pedro Fornells House, at 62A Spanish Street, working illegally without permits, and fined only $3700 by the older, larger City's Code Enforcement Board.
Mr. Reynolds questions why St. Augustine Beach appointed a lobbyist-PAC leader to PZB. Good question. Keep asking questions. Demand answers. Expect democracy. Oppose oligarchy.
Mr. Reynolds' remark was in the spirit of the late U.S. Senator George Stanley McGovern, in retirement a "snowbird" part-time resident of St. Augustine Beach, who was the 1972 Democratic Presidential nominee, running against corrupt President Richard Milhous Nixon.
Confronted by a pro-Nixon heckler at a speech, Senator McGovern whispered in the heckler's ear, "Listen you son of a b---h, why don't you kiss my a--?" As reported by Fox News in its obituary, "Within days, McGovern supporters could be seen sporting 'KMA' buttons." Wikipedia reports that "Several years later, McGovern observed Mississippi Senator James Eastland looking at him from across the Senate floor and chuckling to himself. He subsequently approached McGovern and asked, 'Did you really tell that guy in '72 to kiss your ass?' When McGovern smiled and nodded, Eastland replied, 'That was the best line in the campaign.'[47]