Leon County Circuit Judge Charles Dodson correctly interpreted the conservation land purchase fund constitutional amendment to require conservation funds be spent on land acquisition, not overhead or flubdubs.
Republican House and Senate legislative leaders, Rep. RICHARD CORCORAN and Sen. JOSEPH NEGRON filed a notice of appeal.
On what theory, exactly?
Not disclosed in First District Court of Appeals notice of appeal.
C'mon, lousy, louche lackey "legislative leaders CORCORAN and NEGRON," you can tell us. Speak.
You have the right to remain silent, but we wish you wouldn't.
State appeals conservation funding case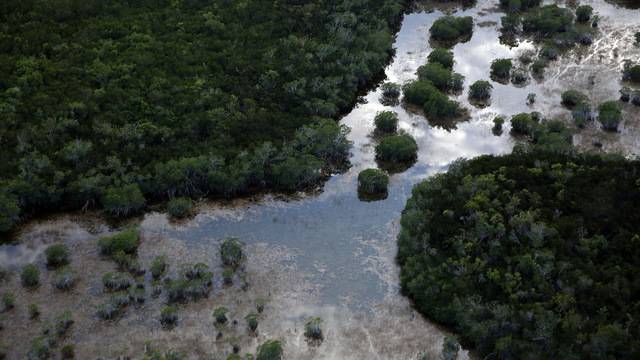 TALLAHASSEE, Fla.
-
Legislative
leaders are appealing a
Leon County
circuit judge's ruling that the state has not properly carried out a 2014 constitutional amendment that required spending on land and water conservation.
Attorneys for House Speaker Richard Corcoran, R-Land O' Lakes, and Senate President Joe Negron, R-Stuart, filed a notice this week of taking the case to the 1st District Court of Appeal.
As is common, the notice does not detail the arguments that the Legislature will make at the appeals court.
Leon County Circuit Judge
Charles Dodson
last month ruled that lawmakers had failed to properly comply with the voter-approved constitutional amendment, which required using money from a real-estate tax to bolster land and water conservation.
Environmental groups filed legal challenges against the state, contending that lawmakers had diverted portions of the money to other expenses.
The notice of appeal was filed after Dodson refused to grant a rehearing in the case.
News Service of Florida
--------------------
From the website of
EarthJustice (Because the Earth Needs A Good Lawyer)
:
FLORIDA SENATE PRESIDENT AND HOUSE LEADER ASK APPEALS COURT TO OVERTURN MAJOR LAND CONSERVATION VICTORY