Another pro-Republican puff piece, with one (1) source and NO attempt to cover a secret meeting held on government property (the Airport conference center). Some
St. Augustine Record
reporters have delusions of adequacy.
Are
Record
reporters suckups or stuckup? Or both?
They are definitely a part of the Establishment here in St. Augustine.
In 1776, they would have supported King George III, along with everyone else then living in this town, which burned John Adams and John Hancock in effigy in the Plaza de la Constitution, along with a copy of the Declaration of Independence.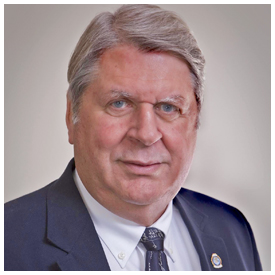 County GOP elects new leadership ahead of midterms
By Jared Keever
Posted at 2:01 AM
Updated at 6:27 AM
St. Augustine Record

The St. Johns County Republican Executive Committee elected new members to its executive board Monday night and the new chairman says he hopes the worst of the recent turmoil and leadership shakeup is behind the local party.
"I think the membership has said they are tired of the infighting and are looking to move forward,"
Jerry Cameron told The Record on Tuesday morning.
The evening before, the committee membership chose Cameron, a former assistant county administrator, over committee member and corresponding secretary Michel Pawlowski to serve as the chair of its executive board.
Cameron, who had recently been elected as first vice chair, was serving as acting chair after state GOP chairman Blaise Ingoglia, in May, removed Bill Korach from the chairmanship on the recommendation of a party grievance committee that was convened after local party members filed a series of grievances against him.
The grievance letter, signed by Pawlowski, then-St. Johns County REC Recording Secretary Eric West; Dianne Scherff, who was the REC's second vice chair at the time; and State Committeewoman Elizabeth Granite, alleged, among other things, that Korach had been drunk in public, engaged in "improper acts towards females," promoted personal opinions on party letterhead, failed to file accounting records, and conducted a business meeting without a quorum and improperly elected new members to the committee.
Korach has denied those allegations and is challenging the party's decision to remove him from his position with a lawsuit in circuit court.
Circuit Judge Michael Traynor has already denied Korach's emergency motion for a temporary injunction to essentially stay the party's decision, but the original complaint seeking declaratory and injunctive relief is still pending.
The Republican Party of Florida, on Friday, filed a motion to dismiss the suit.
Other changes to the local party leadership to come out of Monday night's meeting include the election of Anastasia Mosquito Control District board member, Gary Howell, to the position of second vice chair.
Cameron said the committee still needs to fill the first vice chair position that he vacated when he was elected as chairman.

The recording secretary position is also open.

It was vacated by West, a co-signer to the grievance letter against Korach, who resigned the position, and from the executive committee, prior to Monday's meeting. West had previously announced his intention to run for board chairman.
Cameron said he was pleased that 58 members of the 107-person roster showed up to the meeting and praised members of the Flagler County Republican Party who came as an impartial group to help count the ballots in what some feared could be a contentious process.
"They have taken possession of those ballots (and taken them) back to Flagler County for safe keeping," Cameron said.
The new chair said the recent upheaval has been a "huge distraction" at a time when the party should be working toward getting Republicans registered to vote in anticipation of the coming midterm elections — something he is hopeful they can get back to now.
"We have got to focus on our mission," he said.