Unelected City Manager JOHN PATRICK REGAN, P.E. was ahead of his skis in appointing s "MOBILITY TASK FORCE" that is not fairly balanced, not appointed by Commissioners, and includes persons with conflicts of interest, including:
o 40% NONRESIDENTS;
o Visitor & Convention Bureau tsar;
o Commissioner Neville's wife;
o City engineering contractor;
o County bus contractor
o One person who is not a U.S. citizen, likely violating Article VI of the U.S. Constitution.
We need to adopt a local version of the Federal Advisory Committee Act, requiring fairly balanced memberships.
Come protest at
Wednesday, June 8, 2016
(corrected) Mobility Task Force meeting and suggest the need for resignations or reappointments.
City Manager too big for his britches on this one -- he's traveling for three weeks and left several messes.
City Commission must right this wrong.
Now.
Two excellent columns from two fine St. Augustine, Florida community leaders:
Ms. Susan Rathbone
, City Commission candidate, President of St. Augustine North Davis Shores (SANDS) Neighborhood Association (on Anastasia Island) and
Captain Lee Geanuleas (U.S.N., Ret.)
, from Old City South neighborhood (on the mainland, in the peninsula adjoining Linconlnville, a/k/a "The Pollution Peninsula," both objects of so much abuse by City staff and developers), who would make an excellent City Commissioner or Mayor one day.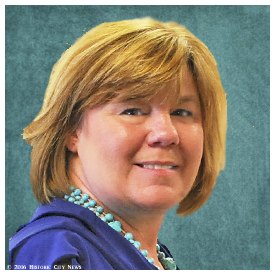 Ms. SUSAN RATHBONE
(HCN)
Guest Column: Transparency, inclusion and communication lacking again on St. Augustine City Commission

Posted: May 29, 2016 - 9:34pm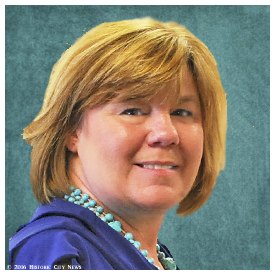 By SUSAN RATHBONE

St. Augustine
Monday night, I was watching the St. Augustine City Commission meeting and looking forward to hearing about the selection process and criteria for the Mobility Task Force.
Much to my dismay, the commissioners stopped discussing it once the audience (and The Record reporter) left the Alcazar Room, making it seem that the people watching on CoSA streaming video didn't count!
Conversation by the commissioners at the end of the meeting, once again showed a lack of understanding and comprehension of the issues expressed.
Three commissioners circled their wagons to give the city manager kudos and pat him on the back for a job well done. They minimalized the legitimate concerns expressed as people rushing to "judgment and placing bets" on the success or failure of the task force and claiming that we all need to give them a chance.
This is not an elementary school playground. It is not about getting along in peace and harmony! It's about making sound decisions and taking action with input from people that they represent.
St. Augustine has evolved, and people want to be informed and included. We want to know what the goals and objectives for the task force are. We want to know what the process and criteria is in selecting members.
We want to know this before the deed is done so we can have input. For too long we have allowed the city elected officials and a few influential citizens to make decisions for us, and we currently endure the results of this with endless studies, no real plan and repeated failure to take action.
The city commissioners sat back on their haunches on the most important issue facing our city today, and allowed the city manager to select task force members without seeking nominations or applications from the stakeholders.
There was no published process or criteria. No input was sought from the organized neighborhood associations, which each have very distinct and unique issues. Our recommendations and proposals appear to have been ignored yet again, while a select few city favorites and influential citizens keep calling the shots.
Some areas have been left completely unrepresented on the new task force. During Monday's meeting, it was suggested that expanding the current members to include omitted areas could solve this. However, the response was that if we include one omitted area, we might have to include another area ... and heavens, maybe all omitted areas! Can't have that!
They missed the point entirely! Sure, we can pat the city manager on the back and support him for a job well done.
Yes, the individuals may all be fabulous folks and may be knowledgeable and instrumental in meeting the task force objectives (although whatever those objectives may be remains a mystery).
The point is, had the process and criteria for selecting task force members been properly shared and input from the community sought, maybe, just maybe, all of St. Augustine's citizens could have been adequately represented, and more appropriate choices for task force members may have been made.
It's time for the city and commissioners to stop making selections based on who they know and their own political ambitions, and start soliciting input from the community (neighborhoods and businesses alike, instead of showing deference and preferential treatment to a few connected individuals with personal agendas.
Guest Column: Mobility plan stalled from the start
Posted: May 28, 2016 - 3:23pm | Updated: May 29, 2016 - 12:01am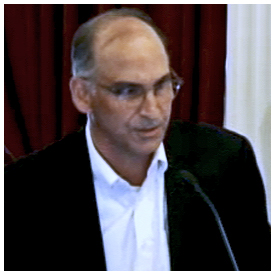 Captain LEE GEANULEAS (U.S.N., Ret.)
(FCN from cosatv.com)
By LEE GEANULEAS
St. Augustine
Our city government recently announced the formation of a "Citizens Advisory Mobility Task Force" as part of a mobility "road map" process. According to the city, the road map lead to actions that will alleviate St. Augustine's mobility challenges.
That the city has started an action-oriented process and not just "another traffic study" is good news. The bad news is that this task force, selected by the City Manager John Regan, has major shortcomings which undermine its credibility and devalues a process which will cost the citizens of the City of St. Augustine over $200,000.
The biggest problem with this task force is that it includes of a number of people who have inherent conflicts of interest. Another is that 40 percent of the "citizen's" task force members are not citizens of our city.
It contains no one from the large Old City South neighborhood whose residents must daily contend with downtown traffic.
The good news is that replacing just a few of the current members will eliminate the conflicts of interest and make room for additional city residents. Here are a few who should be replaced:
■ Richard Goldman, executive director of our local Visitor and Convention Bureau (VCB) and Ponte Vedra resident. Including someone whose job is to increase tourism, a major contributor to our traffic, is highly questionable. The presence of such an influential tourism advocate could stifle the task force's ability to develop the creative solutions we so badly need. What if the task force determines that reducing tourism marketing is a good first step to stem the tide of vehicles flooding St. Augustine? Would that recommendation survive with the leader of the VCB on the team? One obvious (and cost-free) step in alleviating congestion would be off the table even before the process begins.
■ Rob Matthews of the Matthews Design Group is a member. Not a city resident, his company's website notes it has contracts with the city of St. Augustine for civil engineering services. Since the health of his business is dependent, in part, on the goodwill of city staff, this is an obvious conflict. Isn't there a civil engineer available in our city without such a glaring conflict?
■ Becky Yanni of the Council on Aging which operates the Sunshine Bus is on the task force. Not a city resident, Ms. Yanni is the operator of a public transit system that competes (sic) for contracts. This too is a conflict of interest.
■ Also on the task force is Heather Neville, the wife of a city commissioner. Selecting a sitting commissioner's spouse is an obvious problem from a "good government" perspective. With his wife on the task force, can Mr. Neville be completely objective in his evaluation?
This is not to imply the folks above aren't good people or aren't subject matter experts. It's not about character or knowledge, it's about good government decision-making.
By choosing these people, Mr. Regan ignored the "prime directive" of forming a group to develop public policy options; avoid obvious conflicts of interest. If this were a project in a public administration class, the professor would probably give it a D and tell the student to redo it.
As one who was initially encouraged by the city's plan to develop a "road map" for action, I am disappointed decisions were made, no matter how well-intended, that will inevitably taint the outcome.
What we need is our elected representatives, the city commissioners, to fulfill their oversight function and fix this important, but flawed, task force

Genuleas (sic) holds master's degree in Public Administration from George Washington University and served in the Office of the Secretary of Defense as assistant for force planning.
CAPTAIN LEE GEANULEAS (U.S.N., Ret.),
St. Augustine names mobility task force

Posted: May 20, 2016 - 11:45pm | Updated: May 21, 2016 - 7:22am
By SHELDON GARDNER
sheldon.gardner@staugustine.com
St. Augustine officials have chosen an advisory task force to help with the creation of a city mobility plan, a project set to cost more than $100,000 in the first phase.
The 15-member group includes former mayor Greg Baker and residents from St. Augustine neighborhoods. Other members include Heather Neville, founder of Velo Fest Community Initiative and wife of Commissioner Todd Neville; and Becki Yanni, executive director of the St. Johns County Council on Aging, which runs the Sunshine Bus.
"We primarily wanted to get a good, broad cross-section," said Martha Graham, public works director, who said city staff chose people for the task force with input from city commissioners.
The city recently signed a contract with Littlejohn Engineering Associates for $108,219.18 to finish the first phase of work on a mobility plan, which is intended to comprehensively address St. Augustine's traffic issues. The consultant is to be paid in installments as work is completed.
The task force's work with the consultant is expected to include providing feedback about ideas and bringing information to the community, officials said.
Lisa Lloyd, a mobility task force member, has spoken at St. Augustine City Commission meetings about congestion on May Street that affects people in Vilano Beach and to the north on State Road A1A. She said she goes to meetings "to make sure the people who are going to be impacted have someone in the room making sure there interests are addressed," adding that she wants to do the same thing on the task force.
"Livability should be for all of us," she said. "It should not be for one or the other."
Public input will be an important part of making the mobility plan, officials said. Things the plan will address include land use and urban design, parking, transportation demand management, capital improvements and the street network, according to the city. Work on the mobility plan begins in June with the task force's first meeting and an open house.
The task force meeting is scheduled to begin at 5 p.m. June 8 at The Alcazar Room at City Hall, according to the city. On June 9, an open house on mobility will be from 9 a.m. to 5 p.m., at the Alcazar Room at City Hall.
"The full team of planners, engineers and landscape architects will be available for one-on-one exchanges with the public," according to the city. "This is a unique opportunity to share ideas and ask questions about transportation issues from experts. The grassroots input Littlejohn receives during the open house is a very important ingredient in building the plan, so public participation is encouraged."
Finishing the first phase of work on the mobility plan could take four to six months, said Joel Graeff, senior transportation planner with Littlejohn who is also the St. Augustine project manager.
The next steps include information gathering, such as becoming immersed in the city and getting feedback from officials and residents, he indicated. That will set the stage for the consultant to come up with a package of projects and recommendations for the mobility plan, he said.
"We're going to look at everything," Graeff said. "St. Augustine is unique in that it's got all these various modes that are traversing the city. We'll look at that from an integrated standpoint and be able to give [the city] something that is implementable, hopefully, and again sets the city up for the future in terms of mobility."
The Mobility Advisory Task Force

Chosen by city officials, the task force "will serve as a conduit between Littlejohn [the mobility consultant] and the community during the initial phase of building a mobility plan," according to the city.

Members and details about them, according to a city news release:

n Greg Baker, Flagler Model Land Company resident; downtown business owner; former St. Augustine mayor

n Jeanette Booth, Nelmar Terrace resident

n Ryan Carter, Fullerwood resident

n Steve Carter, St. Augustine Uptown resident

n Carla Chase, Lincolnville resident

n Mark Edwards, Davis Shores resident; transportation expert

n Richard Goldman, president/CEO at St. Augustine, Ponte Vedra & The Beaches Visitors and Convention Bureau

n Kathleen Grunder, employee of the Florida School for the Deaf and the Blind

n Lisa Lloyd, Vilano Beach resident

n Rob Matthews, north beaches resident; founder of Matthews Design Group, Inc.

n Heather Neville, Velo Fest Community Initiative founder; Citizens Advisory Committee member, North Florida Transportation Planning Organization

n Robert Nimmons, economic development chair for the West Augustine Community Redevelopment Agency Steering Committee

n Trevor Smith, West Augustine resident

n Wolfgang Schau, Davis Shores resident

n Becky Yanni, executive director of the St. Johns County Council on Aging, which operates the Sunshine Bus.

Staff advisors

n Xavier Pellicer III, St. Augustine's mobility coordinator

n Barry Fox, assistant chief of the St. Augustine Police Department

n Phong Nguyen, director of St. Johns County's Transportation Development Division

n Joe Howell, public works director of St. Augustine Beach


If you go
What: Mobility advisory task force meeting
Where: The Alcazar Room at City Hall, 75 King Street.
When: 5-6:30 p.m. on June 8
What: Open house on mobility plan
Where: The Alcazar Room at City Hall
When: 9 a.m.-5 p.m. on June 9