St. Augustine Beach Commissioner ERNESTO JUAN TORRES resigned today.
Good career move.
As a private citizen in St. Augustine Beach, Florida, retired Army Lt. Colonel ERNESTO JUAN TORRES was a pest and a bad neighbor.
SABPD records TORRES constantly filed noise complaints against his neighbors when he chaired the St. Augusitne Beach Code Enforcement Board.
As Board Chair, TORRES was a martinet, a power-tripper, smarmily swaggering in his seat at meetings, like the one where he tried to silence Commissioner Maggie Kostka when she responded with facts and evidence to a Code Enforcement proceeding begun by corrupt St. Augustine Beach City Manager Bruce Max Royle. I called TORRES out for his sexist, misogynist bullying at the end of that meeting.
My father, like JFK's father, told me when I was a little boy that if you don't stand up to people with power, they walk all over you. I always knew that Lt. Col. ERNESTO JUAN TORRES, retired was going to abuse elected office.
My father thought I had ESP.
I do have an indignation function and BS-detector after 47+ years of observing politicians, from the United States Senate to state and local governments.
My initial impressions of TORRES were of his being a martinet and a person prone to abuse power -- the kind of military officer my mother would call "stiff-necked" -- the sort of mean military officer portrayed in MASH (Larry Linville's character, Major Frank Burns) and Catch-22 (Mayor Major Major) -- the sort of misbegotten boss my father delighted in holding accountable as Morale Non-com for the 82nd Airborne Division, 505th P.I.R., F. Company during WWII.
WIth support from the louche local Establishment, including hoteliers, property owners and BOB and ANDREA SAMUELS' political club, the St. Augustine Civic Association, TORRES ran for Commissioner and narrowly defeated a reformer, local business owner Maggie Kostka, who defeated ANDREA SAMUELS in 2016.
Now, after a little more than a year in office, ERNESTO JUAN TORRES has resigned over digraceful conduct in response to his wife's DUI arrest. TORRES faces potential criminal charges and an ethics investigation.
TORRES was a hierarchical, authoritarian miscreant who "pulled rank" over his wife's misdemeanor arrest, something he learned as an Army officer. TORRES served for a time in our Florida National Guard Inspector General's office here in St. Augustine! What a guy! His very first instinct on his wife's DUI office was to insult the arresting officers and demand special treatment.
TORRES belongs in criminal court, with no favoritism or "special rights."
Kudos to my904now for breaking the story, and for the St. Augustine Record for telling it.
Thanks to SABPD Chief Daniel Carswell for blowing the whistle on this louche lawbreaker.
In the past, local politicians' DUIs and other peccadilloes were often covered up, an expectation that vaporized under St. Augustine City Manager John Patrick Regan, P.E. refused City Commissioner ERROL DONLEVY JONES' demand to let him go when he was arrested in 2012 for interfering with police officers. Since that time, JONES has been arrested some one dozen times, mutatis mutandis.
During the arrest, JONES said to arresting officers, "Do you know who I am?"
After JONES' arrest, St. Augustine Commissioner Leanaa Sophia Amaru Freeman was overheard to quip to fellow Commissioners that she wanted a Commissioner badge that read, "Do you know who I am?"
After JONES' arrest, I complimented City Manager John Regan, stating, "When the City Manager is not blackmailing Commissioners, the police can do their job."
Mr. Regan repeatedly told me I was remarkably prescient, not once, not twice, but thrice in the days and months after JONES' arrest.
Notice to elected officials: we have perfectly good and clean cab companies here in Our Nation's Oldest City. No need to drive drunk. You are risking people's lives and must stop.
We also have police officers who are tired of seeing big shot crooks flout the law.
Like SABPD Chief Daniel Carswell, who was rather heroic in reporting TORRES to the Ethics Commission.
Three cheers for honest law enforcement.
As presidential candidate Jimmy Carter said in 1976, "I see no reason why big shot crooks should go free, and the poor ones go to jail."
Mrs. Nicole Ruth Torres spent more than eleven (11) hours in jail, and posted no bond. Mirabile dictu, her case has been assigned to a fellow Republican, newly appointed by Governor RONALD DION DeSANTIs -- County Couert Judge Lauren Blocker, spouse of County Commissioner Jeremiah Ray Blocker, a Major in the Florida National Guard.
The better view would be to have an outside judge appointed, from another county, and a special prosecutor to investigate and prosecute disgraced ex-Commissioner ERNESTO JUAN TORRES for any crimes he may have committed, like official misconduct and obstruction of justice.
What do you reckon?
From Historic City News blog:
When elected officials resign mid-term it is important for voters to find out why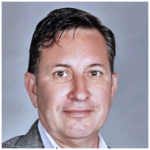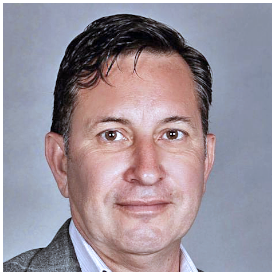 Docket sheet from St. Johns County Clerk of Courts:
From St. Johns County Jail log:

Enlarge Photo
TORRES, NICOLE RUTH (W/ FEMALE )
Status:
Released
Booking No:
SJSO22JBN000356
MniNo:
SJSO95MNI186412
Booking Date:
01/23/2022 01:25 AM
Released:
01/23/2022 12:43 PM
Age On Booking Date:
47
Bond Amount:
$0.00
Address Given:
104 MARIE'S WAY SAINT AUGUSTINE, FL 32086
CHARGES
STATUTE
COURT CASE NUMBER
CHARGE
DEGREE
LEVEL
BOND
[+]
316.193.1a
DUI-UNLAW BLD ALCH
S
M
$500.00

From the St. Augustine Record:
St. Augustine Beach commissioner Ernesto Torres resigns after dustup with PD on wife's DUI charge
Colleen Michele Jones
St. Augustine Record
January 31, 2022
Ernesto Torres
St. Augustine Beach Commissioner Ernesto Torres resigned Monday after a police report alleged that he berated and tried to use his elected position to gain favor with local officers during his wife's Jan. 22 DUI arrest.
In a statement issued to The Record Monday morning, Torres said he was stepping down effective immediately "to spend more time with my family." He offered no additional comment.
According to St. Augustine Beach Police Chief Daniel Carswell, details of the incident had been sent on for review to the Florida Commission on Ethics.
St. Augustine Beach Police Department officers arrested Nicole Torres, 47, shortly before midnight on Jan. 22 after witnessing her car traveling erratically on A1A Beach Boulevard, according to a redacted version of the SABPD report. Nicole Torres' arrest was first reported by The 904 Now.
A patrolman activated his overhead lights and tried to pull the car over, but Nicole Torres did not stop; she continued south until finally coming to rest at A1A Beach Boulevard and 11th Street, the report said.
The responding officer, who had then called for backup, said when he approached the Torres' Dodge Ram truck, he noticed the driver, Nicole Torres, had "glassy eyes" and "slurred speech" and that he could smell alcohol in the car.
Police asked Ernesto Torres, who was in the passenger seat, where the couple was headed and he responded by pointing and saying, "Down there." According to the report, "[Torres] spoke with slurred speech and in a 'thick-tongued' manner. [Torres] stated several times, 'C'mon man. We are just going right down there.'"
Nicole Torres refused a field sobriety test and was arrested.
Hearing this, Ernesto Torres became angry, the report said, and attempted to contact St. Johns County Sheriff Rob Hardwick with whom Torres said he had served in Iraq (Torres is a retired lieutenant colonel in the U.S. Army). He also phoned Carswell to try to gain favor with the police chief, responding officers reported.
He exited his vehicle and walked to the officer's patrol car, according to the report. He tried to open the door, but it was locked. The officer told him to step away from the patrol car, the report stated. Ernesto Torres gave the officer his cellphone, which had Carswell on the other line, the report stated.
Carswell told one of his senior officers at the scene to "handle this incident as any other DUI investigation."
Torres then taunted police in a "berating tone," saying, "What are you going to do? Arrest me, too?" according to the report, and then: "Wow . . . after all I've done for you guys. I vote to give your department a pay increase. You're welcome, by the way. I always support the BPD and this is the thanks you give me? You guys are a joke."
In a statement issued on behalf of the SABPD Monday, Carswell condemned Torres' behavior, saying: "The St. Augustine Beach Police Department is disappointed in the actions of Commissioner Torres during the early morning of Jan. 23. We fully understand that this is not a direct reflection of the city commission as a whole and appreciate their continued support."
Less than an hour after Carswell released his statement, Torres informed The Record of his intent to resign. City manager Max Royale confirmed receipt of the resignation letter Monday afternoon.
Torres, 52, was elected to represent District 1 on the St. Augustine Beach Commission in 2020. The position is a four-year term.
A new commissioner will be appointed to fill Torres' seat soon, according to Royale. With past vacancies, the city has sought applications of interested residents, interviewed them at public meetings and then voted to select a new commissioner.
The SABPD does not require its officers wear body cameras.