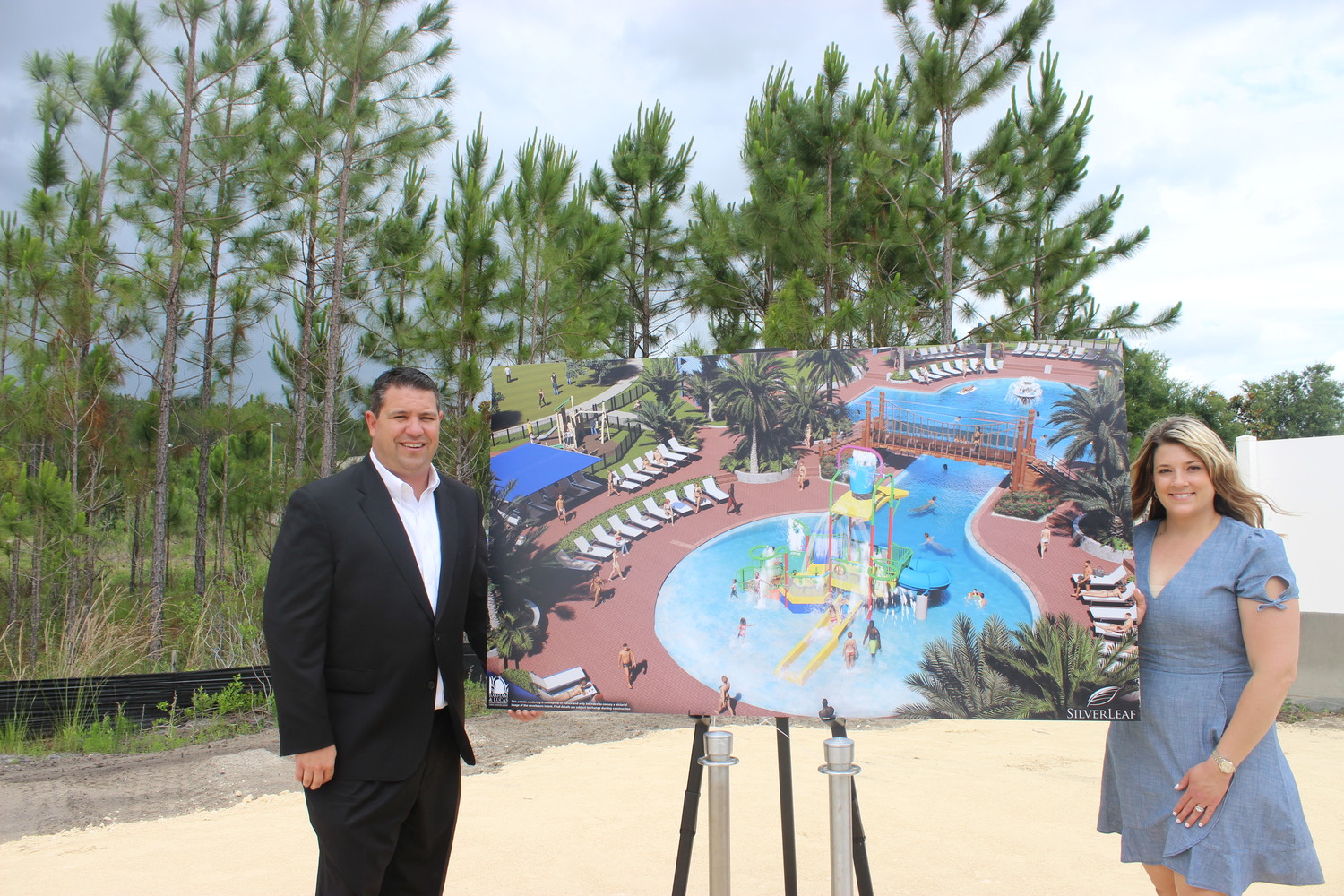 Florida Senator TRAVIS HUTSON, Silverleaf developer, chairs the Florida Senate Committee on Regulated Industries.
Is TRAVIS HUTSON a self-caricature of a Southern political boss, Boss Hogg without the charm, a walking, talking, bloviating conflict of interest without a conscience?
You tell me.
He's the guy who passed a ban on banning plastic straws through both houses of the state legislature, only to see it vetoed by Governor Ron DeSantis, who rightly excoriated the rude violation of home rule in his first veto message.
Is TRAVIS HUTSON a greedy corporate pig? He got his way on a 4-1 St. Johns County Board of County Commissioners vote on December 21, 2021 for vast expansion of Hutson's Silverleaf development just in time for Christmas.
Senator TRAVIS HUTSON is anti-democratic.
He and other Corporate Oligarchs want to dominate eliminate local governments and take away their powers, whether cities, counties or even soil and water conservation districts.
Dull Republican authoritarians here now believe that Democrats have "infiltrated" and "taken over" small local government boards and must be extirpated -- that's the alarmist, vapid opinion in a histrionic, hysterical fundraising letter from nasty St. Johns County Republican Executive Committee Chair ROY ALAIMO, Jr., a developer thrall who sells menus for a living and worked for years to favor developers as a member of the St. Johns County Planning and Zoning Agency.
Here's ALAIMO with other-directed Dull Republican State Representative CYNTHIA WARD STEVENSON, against whom I filed to run as a Democrat May 5, 2021: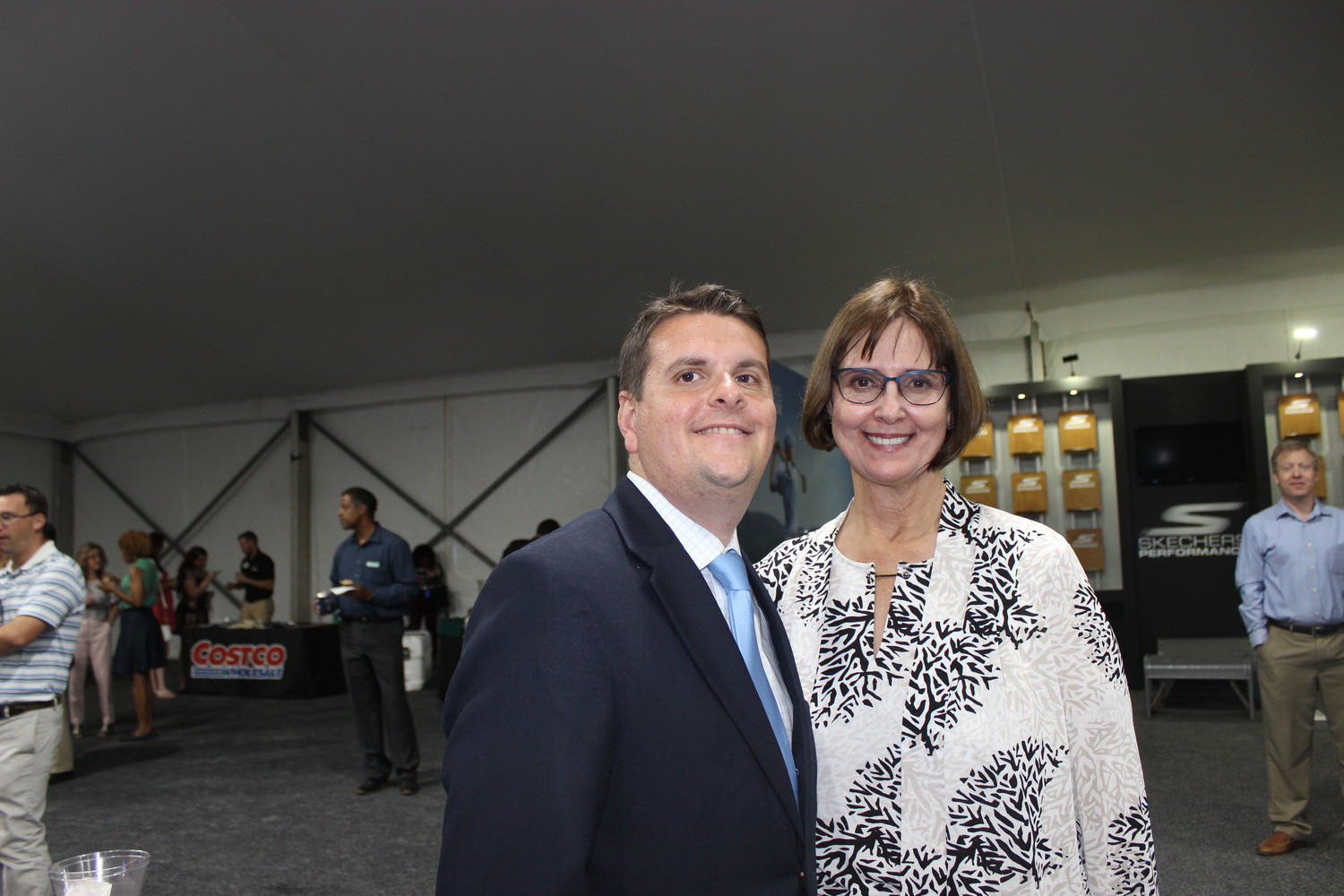 Is HUTSON is too big for his britches, retaliating against protected activity on soil and water conservation in St. Johns County, where he is in line to develop tens of thousands of homes.
This situation stinks on ice.
Will Florida ethics laws and prosecutors foil this corporate fanboy's overreach?
State Senator TRAVIS HUTSON reminds me of corrupt Tennessee State Senator JOHN FORD, who used his state Senate position to advance his family's funeral home and cemetery business in Memphis ghetto. TRAVIS HUTSON is all about business, his family business.
TRAVIS HUTSON and his wife should review Supreme Court precedents on conflict of interest, starting with the "Dixon-Yates" case, United States v. Mississppi Valley Generating Co., 364 U.S. 520, 548 (1961), where Chief Justice Earl Warren wrote for the Supreme Court, citing Matthew 6:24 -- "no [person] can serve two masters," holding that laws and rules preventing conflicts of interest are aimed "not only at dishonor but at conduct that tempts dishonor." All conflict of interest laws are based upon Matthew 6:24 ("A man cannot serve two masters"), which the unanimous Supreme Court decision by Chief Justice Earl Warren deemed to be both a "moral principle" and a "maxim which is especially pertinent if one of the masters happens to be economic self-interest."
I am not a psychiatrist. But is Senator HUTSON's unhinged attack on all Florida soil and water conservation districts pathological poppycock? Does it remind anyone of this pompous popinjay pachyderm's pathetic attack on municipal home rule and plastic straw bans, which Governor DeSantis' very first veto message knocked into a cocked hat. Read Governor DeSantis's May 10, 2019 veto message here.
From Tallahassee Democrat:
By Jessica Ferris
Your Turn
Tabitha Frazier with a harvest for the Leon Fruit and Nut Exchange.
On Nov. 30, 2021, Senate Bill 1078 and accompanying House Bill 783 were filed in the Florida Legislature to abolish Soil and Water Conservation Districts (SWCD) and transfer their assets and liabilities to five water management districts throughout the state.
This legislation should concern every Floridian, as abolishment of these entities could jeopardize the distribution of tens of millions of federal dollars earmarked for conservation enhancement projects.
Florida has 58 SWCDs and each are operated by elected, non-partisan individuals who receive no compensation for their work. The districts' main responsibilities fall into three camps: 1) federal and state partnerships and agreements; 2) direct assistance to small and medium- sized farming and conservation operations; and 3) partnerships with local governments and nonprofit organizations to sponsor community and education events.
SWCDs partner with the Florida Department of Agriculture and Consumer Services, the Natural Resources Conservation Service, and other offices within the United States Department of Agriculture to provide cost share funding for agricultural operators who practice Best Management Practices to conserve water, reclaim land, restore water quality, protect wildlife, and enhance soil nutrition.
They are not regulatory entities and have distinct responsibilities separate from agencies that do, such as the Florida Department of Environmental Protection.
SWCDs offer direct assistance to individuals and organizations interested in applying to federal grant programs through the Natural Resources Conservation Service. At least two to three times per year, the districts partner with NRCS to facilitate local working groups made up of county or area urban and rural farmers, ranchers, conservationists, and land managers to help the agency determine what projects and programs are in most demand within a given locality.
Lastly, SWCD partner with hundreds of schools, nonprofits, and community organizations to facilitate and sponsor festivals, county fairs, school and community gardens; and road, river, and bay cleanups.
Cara Fleischer, a Leon Soil and Water Conservation District Supervisor at a Collards and Cornbread event that she coordinated with Tallahassee Food Network.
In Tallahassee, Supervisor Cara Fleischer partners with the Green Faith Alliance and Tallahassee Food Network to organize events at community gardens and bring awareness to food insecurity.
Supervisor Tabitha Frazier is the executive director of Leon Fruit and Nut Exchange, an urban gleaning program led by the Leon SWCD and has moved more than 100,000 pounds of excess fruit forward to food pantries across Tallahassee and the Panhandle.
Most recently, Supervisor Fleischer and Supervisor Shelby Green developed an air quality monitoring system to update Tallahassee residents on daily air quality metrics and educate the public on the negative health impacts of burning yard waste.
SWCDs wear many hats and depending on the local needs and priorities of individual districts, may focus efforts on agricultural improvements, water management practices, cost-share programs, environmental and conservation concerns, education programs, and/or urban and suburban farming.
Today, there are nearly 3,000 conservation districts nationwide involved in efforts to conserve, protect, and sustain the health of our soil and water.
Should this bill pass, Florida would be the only state in the country to abolish their conservation districts.
With global food shortages and climate change already impacting our country and our state, it is essential that entities tasked with conservation stewardship remain intact.
Jessica Ferris, who serves as the District 1 Supervisor on the Leon Soil and Water Conservation District, was elected in 2020.
JOIN THE CONVERSATION
Send letters to the editor (up to 200 words) or Your Turn columns (about 500 words) to letters@tallahassee.com. Please include your address for verification purposes only, and if you send a Your Turn, also include a photo and 1-2 line bio of yourself. You can also submit anonymous Zing!s at Tallahassee.com/Zing. Submissions are published on a space-available basis. All submissions may be edited for content, clarity and length, and may also be published by any part of the USA TODAY NETWORK.
Jessica Ferris, who serves as the District 1 Supervisor on the Leon Soil and Water Conservation District, was elected in 2020.