Evidently, Florida's Boy Governor RONALD DION DeSANTIS prefers that his judicial appointees share in his ideological perversions. ROGER KARAM GANNAM, the Governor's latest Court of Appeals nominee, is a declared enemy of equal rights for LGBTQ+ people. So is Governor DeSANTIS. Dirty birds of a feather flock together.
ROGER KARAM GANNAM was one of Kim Davis's lawyers, the bigoted disgraced Kentucky clerk who refused Gay marriage licenses.
ROGER KARAM GANNAM is no Thurgood Marshall.
Quo vobis videtor? (Latin for How does it appear to you? Or "what do y'all reckon?")
You tell me.
From Florida Politics, August 11, 2023, by Jesse Scheckner:
Gov. DeSantis appoints anti-LGBTQ lawyer to appeals bench
He's argued that enforcing equal rights of LGBTQ people is 'discrimination against people of faith.'
Gov. Ron DeSantis has named an outspoken opponent of LGBTQ equality to the appeals bench of Central and Southwest Florida.
DeSantis appointed Apopka lawyer Roger Gannam to serve as judge on the 6th District Court of Appeal, which hears cases from Charlotte, Collier, Glades, Hardee, Hendry, Highlands, Lee, Polk, Orange and Osceola counties.
For the better part of a decade, Gannam has made headlines for his legal battles against LGBTQ rights for the Liberty Counsel, an evangelical organization the Southern Poverty Law Center lists as an extremist hate group.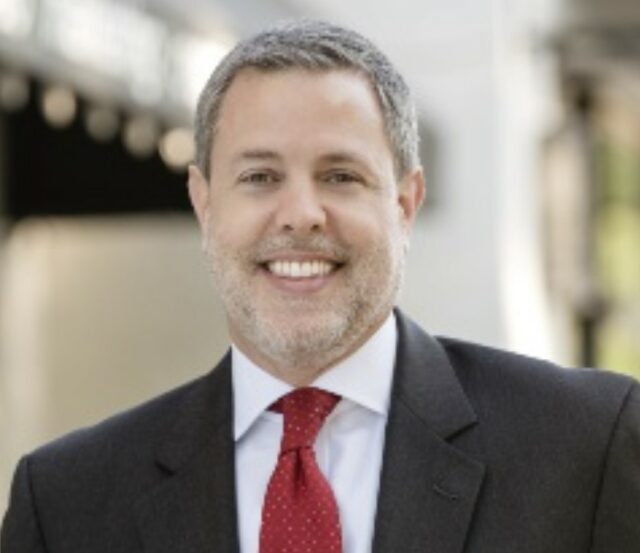 Gannam's activities have included a U.S. Supreme Court challenge to same-sex marriage rights and opposition to Jacksonville's anti-discrimination ordinance.
In a Florida Times Union guest column about the latter in 2015, Gannam argued enforcing equal legal protections of LGBTQ people is "discrimination against people of faith."
"Sober and rational concerns for modesty, privacy and safety will be recategorized as discrimination under the new and far-from-settled concept of 'gender identity,'" he wrote. "Boys will be allowed to enter girls' dressing and shower areas, to expose themselves and view girls in all stages of undress. Domestic abuse shelters must allow biological men who present a female 'identity' to sleep in the women's dormitories."
"Most insidiously," he continued, "male predators will use the legal cover of female 'identity' to gain unchallenged access to women-only bathrooms and dressing rooms."
That passage came up this April in a South Florida Sun-Sentinel examination of 15 applicants, including Gannam, who vied for the Florida Supreme Court seat Justice Ricky Polston vacated. The Sentinel noted Gannam wrote "N/A," not applicable, in response to a Judicial Nominating Committee question about whether he would be biased on an issue that might reach the court.
"That answer strikes us as elusive," the paper's editorial board wrote. "It's also disqualifying."
In May, DeSantis selected Judge Meredith Sasso of 6th District Court of Appeal to succeed Polston. That left a vacancy on the appeals bench Gannam will now fill.
Gannam holds a law degree from the University of Florida. Prior to joining the Liberty Counsel in August 2014, he was a partner at the Jacksonville law firm Lindell Farson & Zebouni, where for more than eight years he handled "a broad range of business and consumer litigation, as well as real estate and general business transactions," according to his LinkedIn profile.
Jesse Scheckner
Jesse Scheckner has covered South Florida with a focus on Miami-Dade County since 2012. His work has been recognized by the Hearst Foundation, Society of Professional Journalists, Florida Society of News Editors, Florida MMA Awards and Miami New Times. Email him at Jesse@FloridaPolitics.com and follow him on Twitter @JesseScheckner.
From Orlando Sentinel:
DeSantis taps anti-LGBTQ+ Liberty Counsel lawyer for judgeship