Rebarbative retromingent reprobate RONALD DION DeSANTIS is using our State of Florida payroll as a piggy bank to pay his fellow extremists, including the man who popularized DONALD JOHN RUMP's "Stop the Steal" hashtag.
While now admitting TRUMP had no basis for claiming the 2020 election was stolen, DeSANTIS hires the ethically impaired, once again.
From Axios:
Scoop: DeSantis' state-funded office hires ousted campaign aides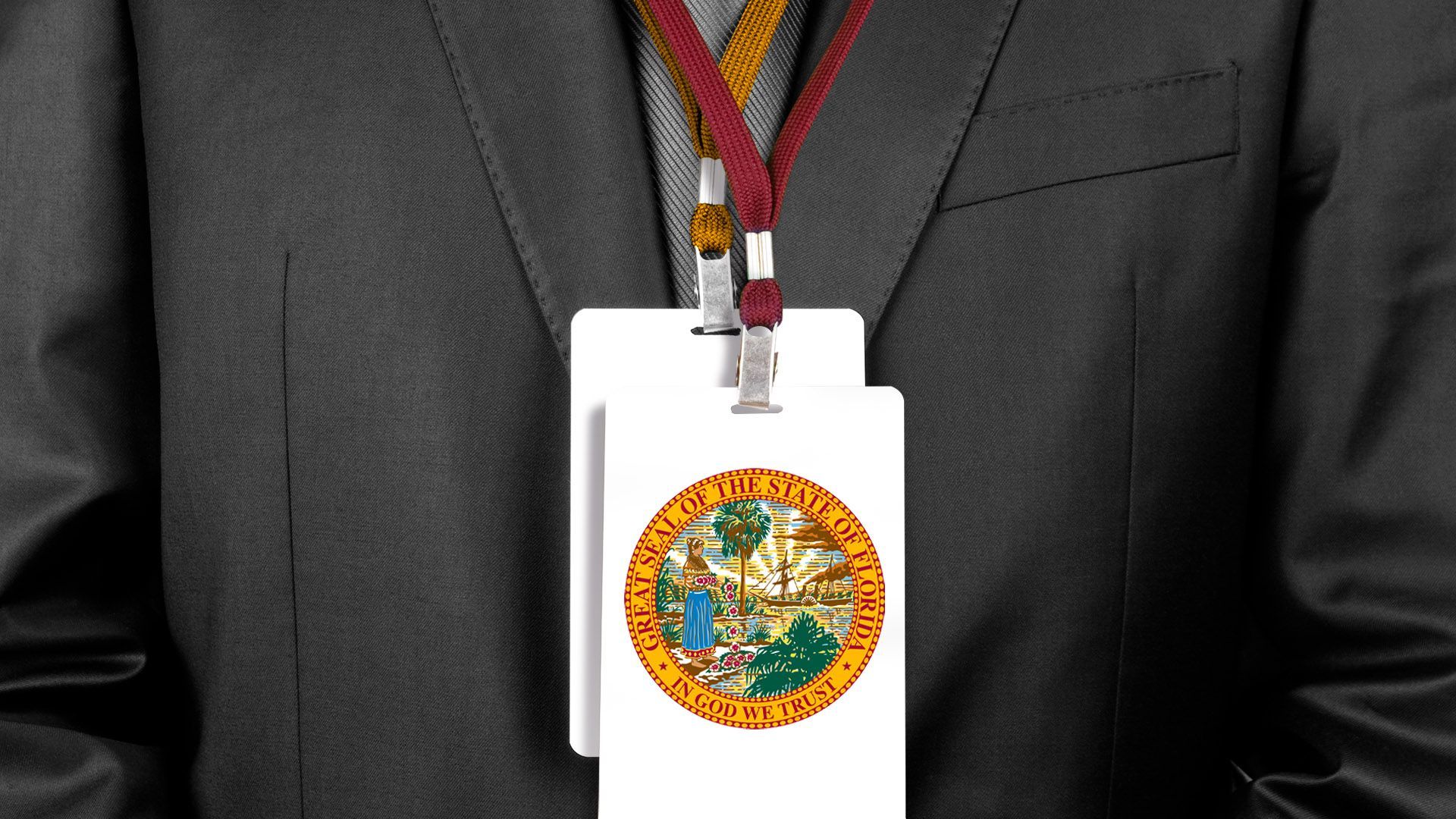 Ron DeSantis' gubernatorial office recently hired three people who'd been laid off by the campaign, according to three sources familiar with the situation.
Why it matters: The Florida governor is leaning on his taxpayer-funded office to keep select aides in his orbit as the campaign goes through a cash shortfall that led it to dump one-third of its staff in July.
The intrigue: DeSantis campaign manager Generra Peck told roughly three dozen campaign staffers during a meeting last month at the Tallahassee campaign HQ that they'd be let go. DeSantis' chief of staff from the governor's office, James Uthmeier, then appeared and urged them to apply for jobs in his office, two people familiar with the meeting said.
The governor's office followed up with an email the next day, again encouraging people to apply, a person familiar with the email told Axios.
Uthmeier declined to comment. The governor's office and the campaign didn't respond to requests for comment.
Driving the news: DeSantis' state-funded office has hired three people who were let go by the campaign.
They include conservative influencer Will Chamberlain, who has been hired by the governor's office along with two other former campaign workers — digital aide Jordan Chamberlain, who is Will's wife, and another communications aide.
The big picture: The staffing shifts by the campaign and DeSantis' state office are the latest instance of the governor's publicly funded office blurring lines with his campaign operation.
Uthmeier also recently received a briefing on the campaign's finances and gave his assessment to DeSantis personally, the New York Times reported last week. He told the Times he did so as a volunteer and had full confidence in Peck.
In May, officials in the governor's office asked Florida lobbyists to donate to DeSantis' presidential campaign, NBC News reported.
DeSantis spokespeople also declined to answer questions this spring on whether taxpayers helped fund trips on the governor's book tour before his campaign launch in May.
Between the lines: Under federal law, the former campaign staffers can't join the DeSantis-aligned Never Back Down super PAC for at least 120 days after leaving the campaign.
Bringing them into DeSantis' state office allows the governor to keep them close by — and on a payroll — without using campaign resources or violating federal law.
Such arraignments aren't unusual for public office holders who are running for other offices. But they typically involve a few staffers who must be doing legitimate government work, experts say.
Two other DeSantis aides, media director Dave Abrams and external affairs head Tucker Obenshain, left the campaign last month to join a pro-DeSantis nonprofit group.

Zoom out:

The personnel moves are part of a larger effort by DeSantis' campaign team to stop the bleeding after

weeks of bad headlines

,

overspending

, and key donors

having second thoughts

.

They also come after several social media missteps, including an episode in which a campaign aide created an incendiary video that included a Nazi symbol, then surreptitiously released it.

The details: Will Chamberlain was a prominent voice on the right during the Trump administration.

It was Chamberlain who, in November 2020, popularized the #stopthesteal hashtag that helped galvanize many conservatives around the false notion that Donald Trump had won the 2020 election.
In 2019, Chamberlain bought the conservative publication Human Events.
In conservative circles, his move to DeSantis' campaign this year

was viewed as a victory for the Florida governor as he tried to weaken Trump's hold on the GOP's base.
Chamberlain's departure from the DeSantis campaign was first reported by Semafor.

Chamberlain is close to DeSantis rapid response director Christina Pushaw, whose focus on online messaging has drawn criticism even from some allies of the governor.

Pushaw has overseen the team that created and then promoted a video attacking Trump for being too pro-LGBTQ — which led to widespread criticism that the video was homophobic.

Editor's note: This story has been corrected to say Will Chamberlain was hired by the governor's office, rather than the state general counsel's office.